Tired of making the same old snacks? Try some of these fun and healthy after-school snacks for kids.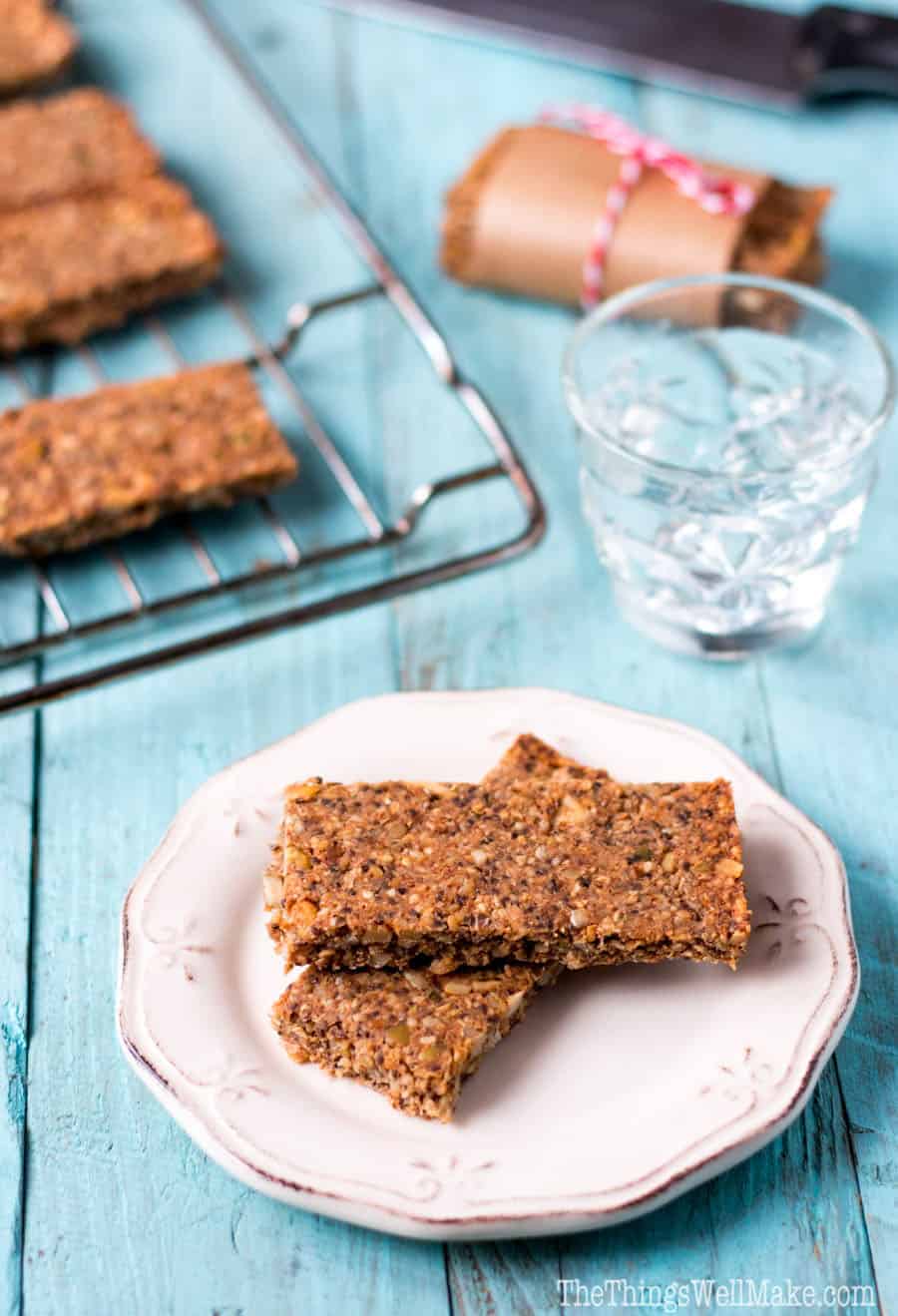 Today I would like to share with you some ideas that I think will be helpful for those of you with kids. Kids are notoriously picky when it comes to eating healthy food, especially if you didn't start them out eating healthy foods right from the very beginning. Even I, who made a point of getting my son to eat a variety of fruits and veggies from the time he was a baby, regret not having pushed him a little more, having him try and try again a lot of foods he rejected. I think it would have made him realize that he liked a lot more foods back then before he found out from his friends that kids aren't supposed to like them. 😉
So, I have learned to get sneaky, by making healthy food more fun and appealing to a kid. I already showed you how I added greens to his Popeye smoothie, in the interest of getting in an extra dose of veggies into his diet, but I also like to find fun ways to present healthy foods.
Today's post will hopefully spark some ideas for fun ways to get your kids to eat certain foods. Some, of course, are healthier than others, which I actually think is great because not all kids are starting from the same point on the course to healthy eating. Is your kid used to only eating microwaved frozen pizza treats? Well, making your own easy pizzas is a great step in the right direction, even if you can't load it with veggies from the get-go. (Or, of course, you could sneak them into the crust.) 😉
Fruit Rubik's Cube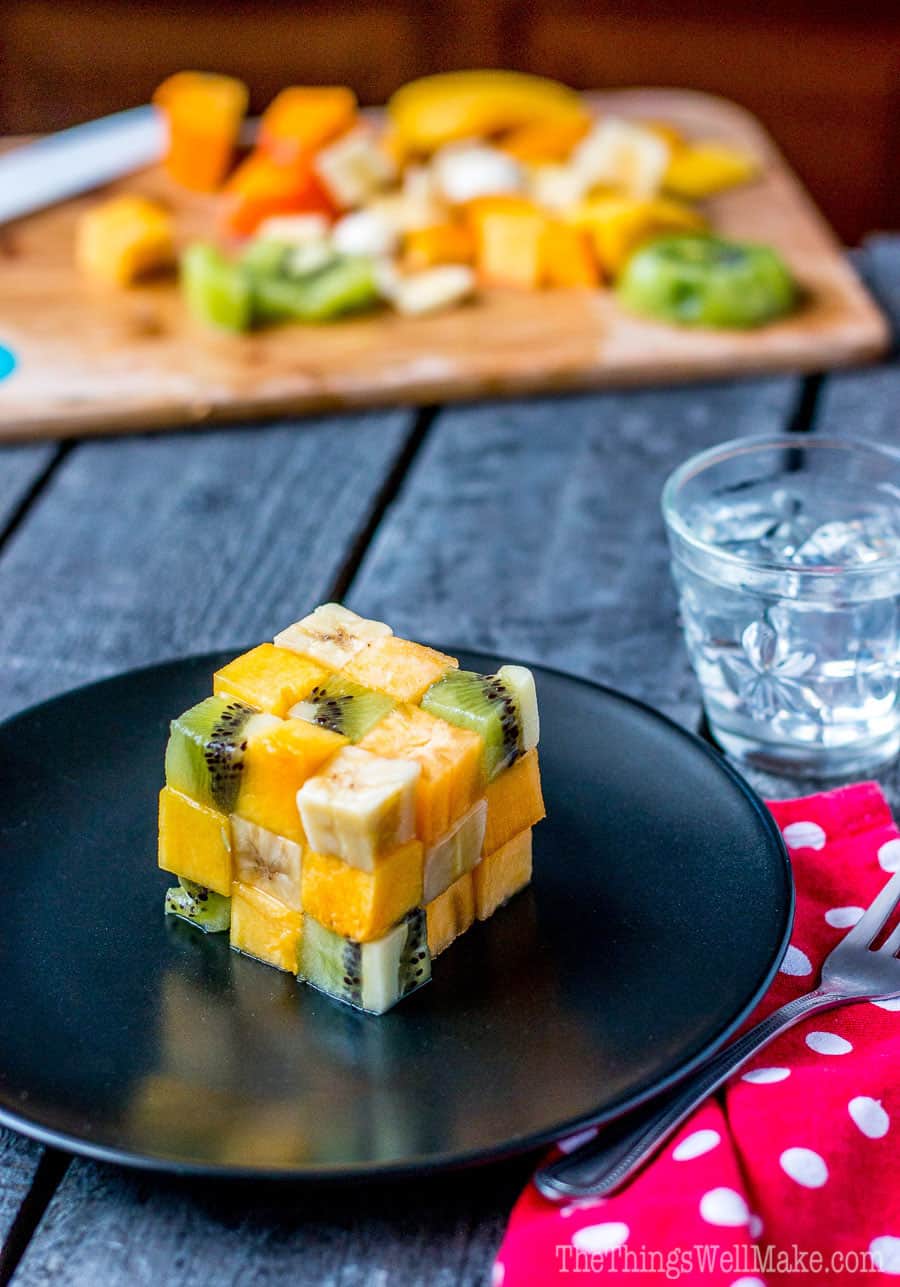 Make after-school snacks fun for your kids by making a fun Rubik's fruit cube! Pick several different kinds of fruit, and cut each equally into cubes. Layer the cubes to form a larger cube that looks just like a Rubik's cube. Hold them together using toothpicks, if necessary, and let your kids solve each side (or just eat it). 😉
Fruit Popsicles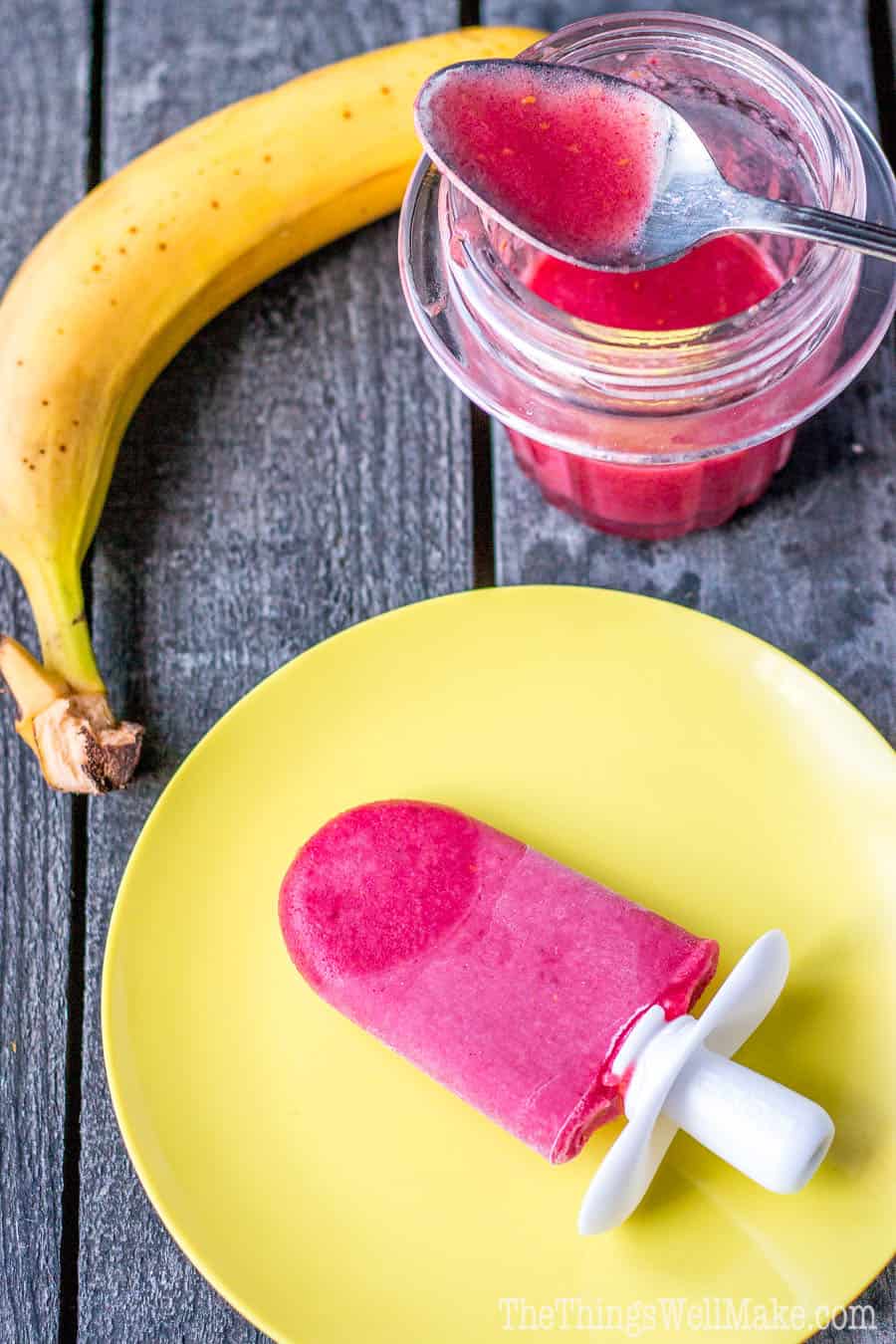 After a tiring day at school, it's time for the kids to cool off. Fruit popsicles are a healthy alternative to store-bought ice cream treats. You can either puree fruits or use fruit juice for your popsicles. Pour either into popsicle molds (or ice cube trays), and then freeze until solid.
Step things up a bit by making some healthy gelatin popsicles, like my watermelon gelatin pops. They have the added benefit of incorporating collagen into your kids' diets.
Apple Chips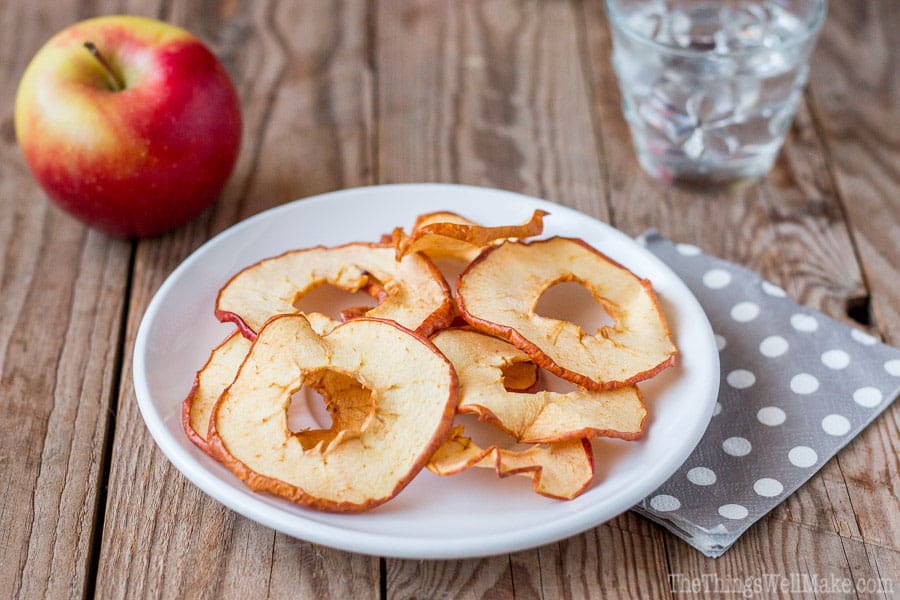 While most chips aren't very healthy, apple chips are an exception. You can either buy them or make your own.
To make apple chips, slice the apples as thinly as possible. Line baking sheets with parchment paper and place the sliced apples in one layer on a baking sheet. To add extra flavor, you can sprinkle a little bit of cinnamon on top. Bake at the lowest heat setting (preferably with the convection setting) for one hour. Flip, then bake on the other side for another hour. Turn off the oven and let the apple chips cool inside it until crisp.
You can also make other types of fruit chips by dehydrating all sorts of fruits. I've been enjoying dried peach slices and persimmon slices lately!
Chocolate Avocado Pudding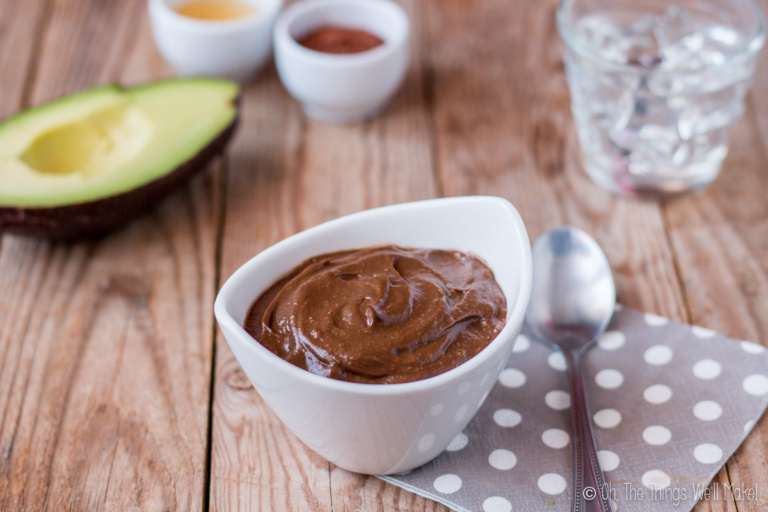 Pudding may be a yummy snack, but it's normally made of unhealthy and artificial ingredients.
Chocolate avocado pudding is a healthy alternative to what you usually get from the grocery store, and it's easy to make. Combine an avocado, 1 tsp. unsweetened cocoa powder, a dash of almond milk or coconut milk, and maple syrup. If you like, you can also add some other flavorings like cinnamon, vanilla, and/or almond extract. Blend on high until smooth. Serve immediately!
For hot days, why not make some healthy avocado pudding pops sweetened only with bananas?
Mexican Tortilla Pizzas
Pizza is one of the favorite foods of kids of all ages. Instead of ordering from a pizza place, why not make a healthier pizza for your kids?
For a quick and easy snack, you can convert tortillas into snack pizzas!
Preheat the oven to 350˚F. Spread salsa over a flour (or non-flour) tortilla and sprinkle it with cheese and veggies, or other toppings of your choice. (You can even choose cauliflower-based wraps.) Put the tortilla inside the oven and let it bake for 10-15 minutes, or until the cheese melts and the tortilla becomes crisp. Remove it from the oven and garnish as desired.
You can make it gluten-free by using a corn or gluten-free tortilla, or you can try this grain-free pizza crust instead. If you want to make it even more Mexican, you can use leftover fajitas or carnitas meat as a topping.
If you want to make your own regular pizza crust, try my quick and easy pizza crust dough.
Frozen Banana Bites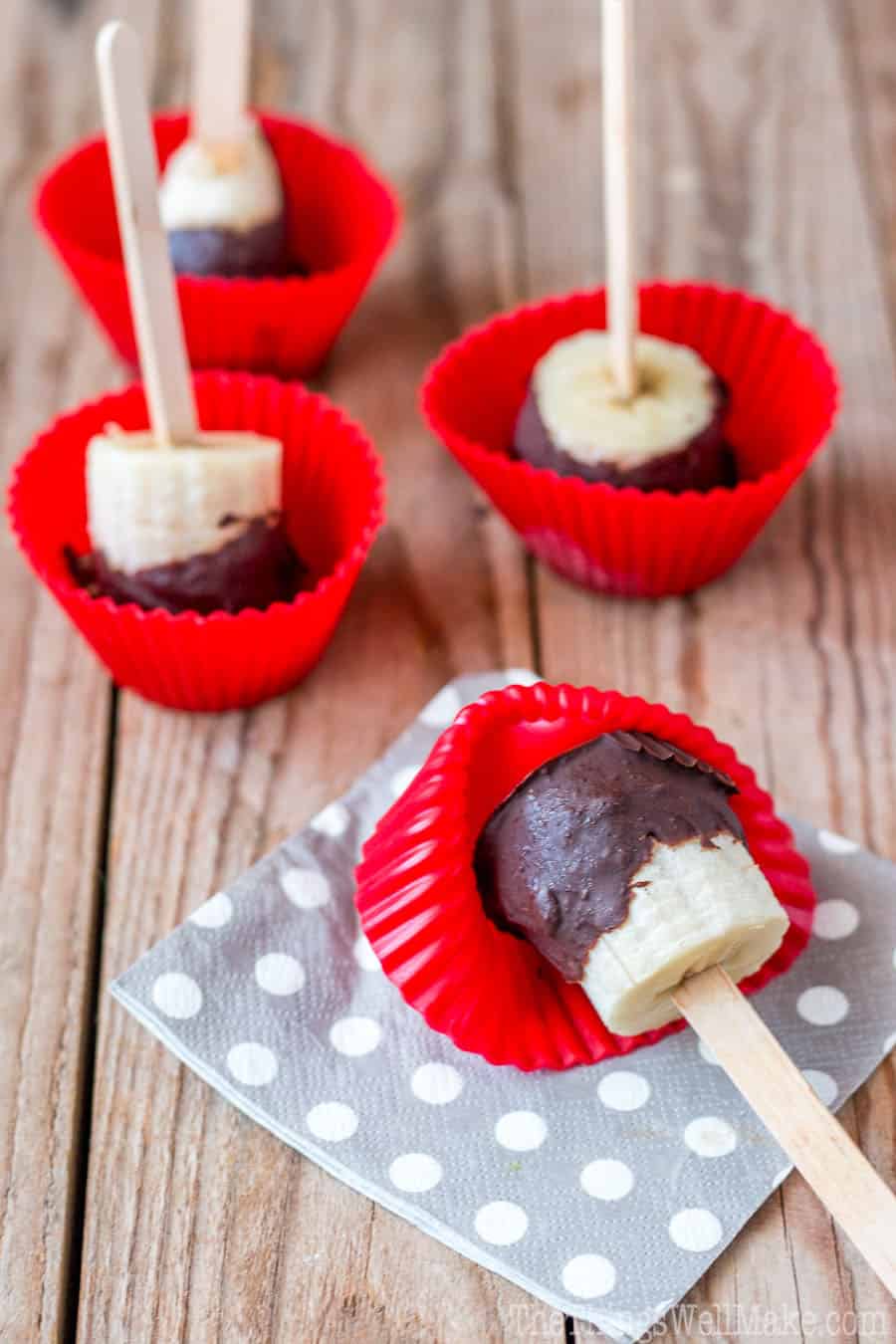 Looking for a fun new way to serve bananas? Why not try pairing them with chocolate?!?
Slice bananas into chunks, insert popsicle sticks into each piece and freeze them for 1 to 2 hours. (This step will help the melted chocolate stick better to the bananas without them falling off.) Afterward, melt some chocolate. Dip the frozen banana chunks into the melted chocolate and freeze them again until the chocolate becomes solid.
Ants on a Log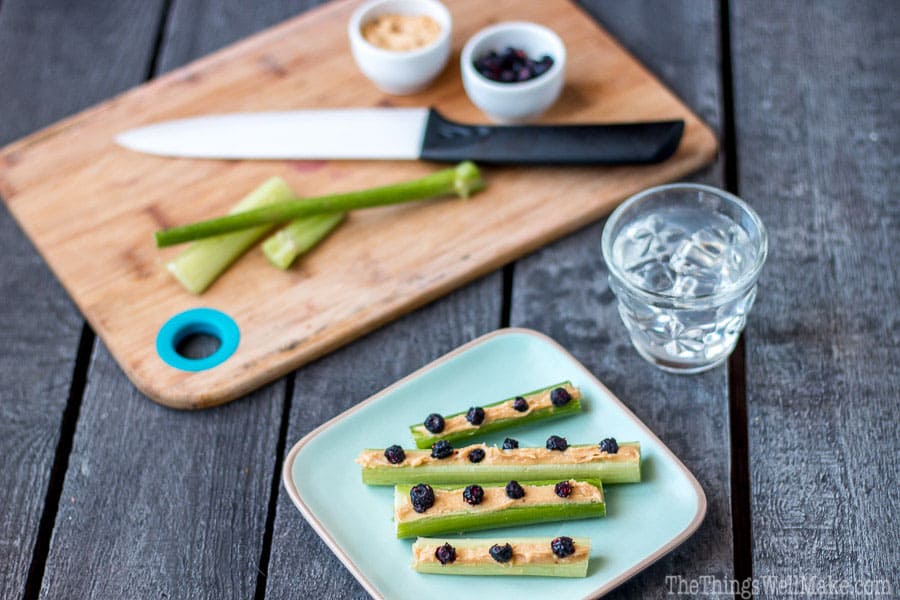 "Ants on a log" may be the easiest of these snacks to make.
Just spread some peanut butter or homemade almond butter into the center of a celery or lettuce stalk and top it with raisins, dried cherries, or dried berries. Kids love the fun presentation.
This has always been one of my favorite snacks, but sometimes, I have to admit that I just go straight to dipping celery into my homemade almond butter. 😉
If you want an idea for what to do with the leftover celery leaves and unused stalk pieces, why not make your own celery salt and powder?
Vegetable Fries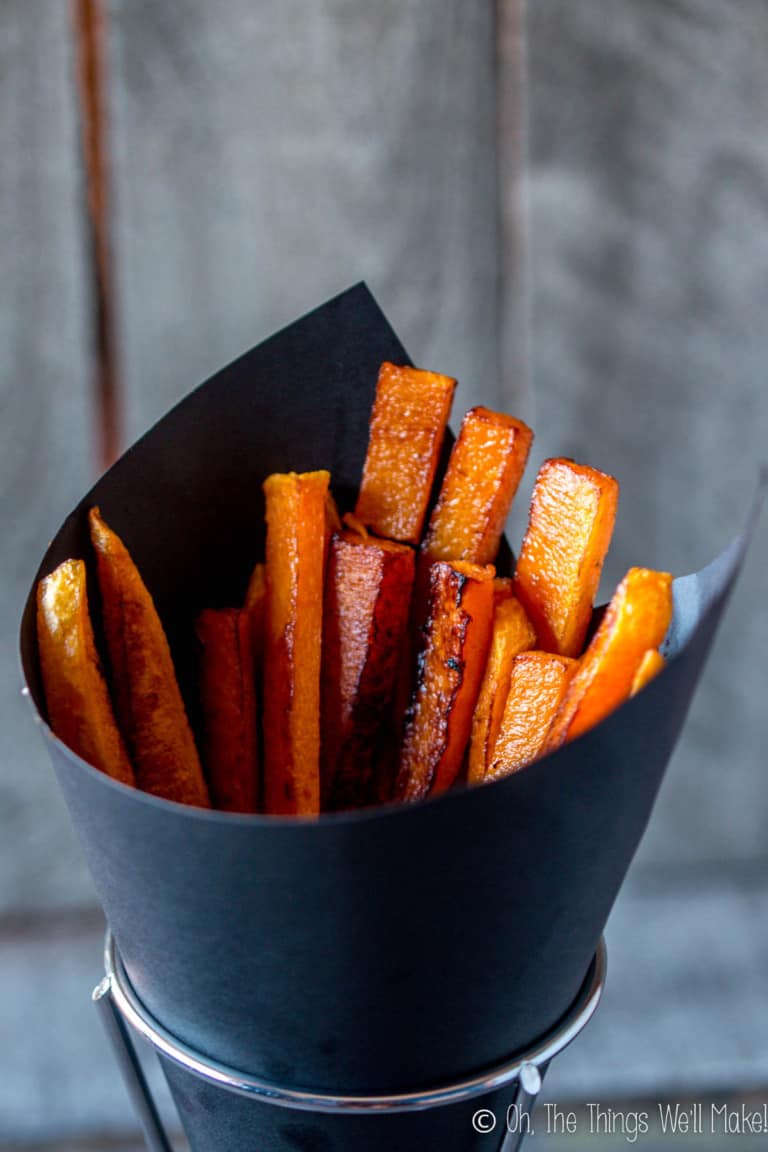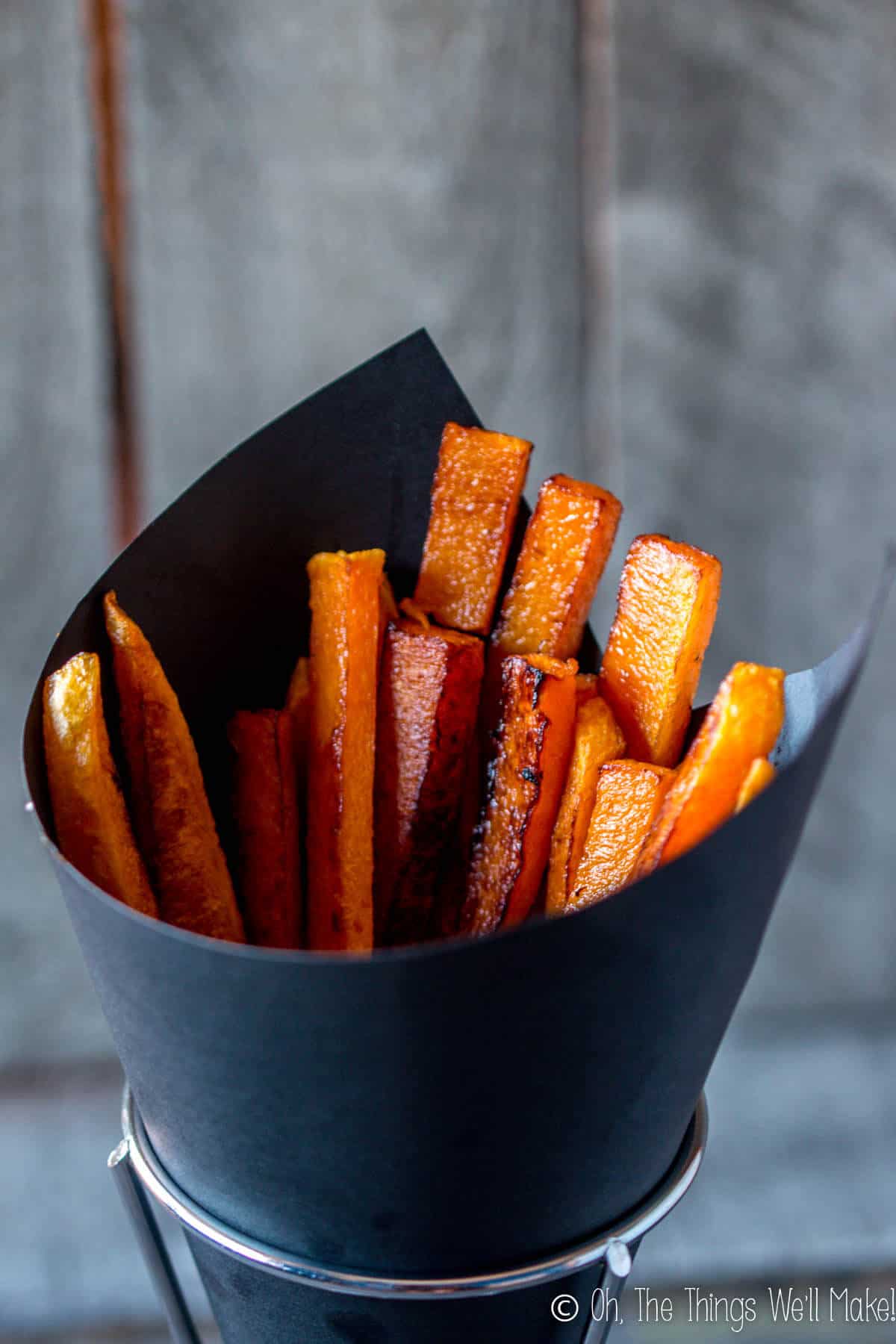 If your kids love snacking on fries, why don't you create a healthier version? Instead of potatoes, make baked pumpkin fries, baked sweet potato fries, or baked carrots?
For those kids who aren't afraid of seeing green, why not try making some homemade baked kale chips?
No-Bake Energy Bites
Keep your kids energized for homework time by serving them no-bake energy bites.
In a medium-sized bowl, mix oats and coconut flakes, optionally adding in chocolate chips or raisins. Set the mixture aside. In another bowl, whisk honey and butter together until smooth. Pour the wet ingredients into the bowl of the dry ingredients, and mix them together thoroughly. Chill the mixture in the fridge for at least half an hour. Once it's chilled, roll it into small balls. Serve immediately or store in a well-sealed container in the fridge for up to a week.
These coconut date balls use only two ingredients and are another energy bite alternative that kids will also enjoy.
Seasoned Coconut Chips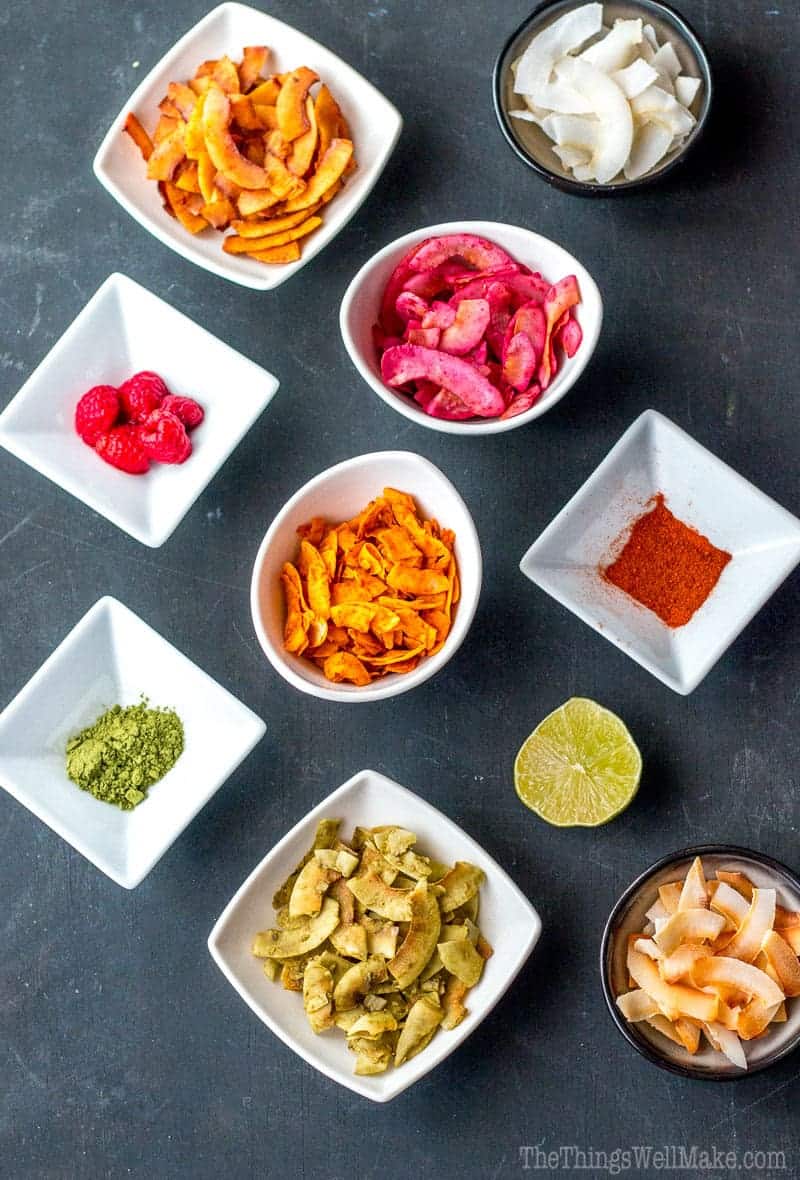 Yet another alternative to fried potato chips, seasoned coconut chips are a healthy snack that can be served in many ways. I love eating them covered in smoked paprika and salt, but I have to admit to also loving the sweet varieties like raspberry and matcha lime. Which do you prefer?
Paleo "Doritos"-like chips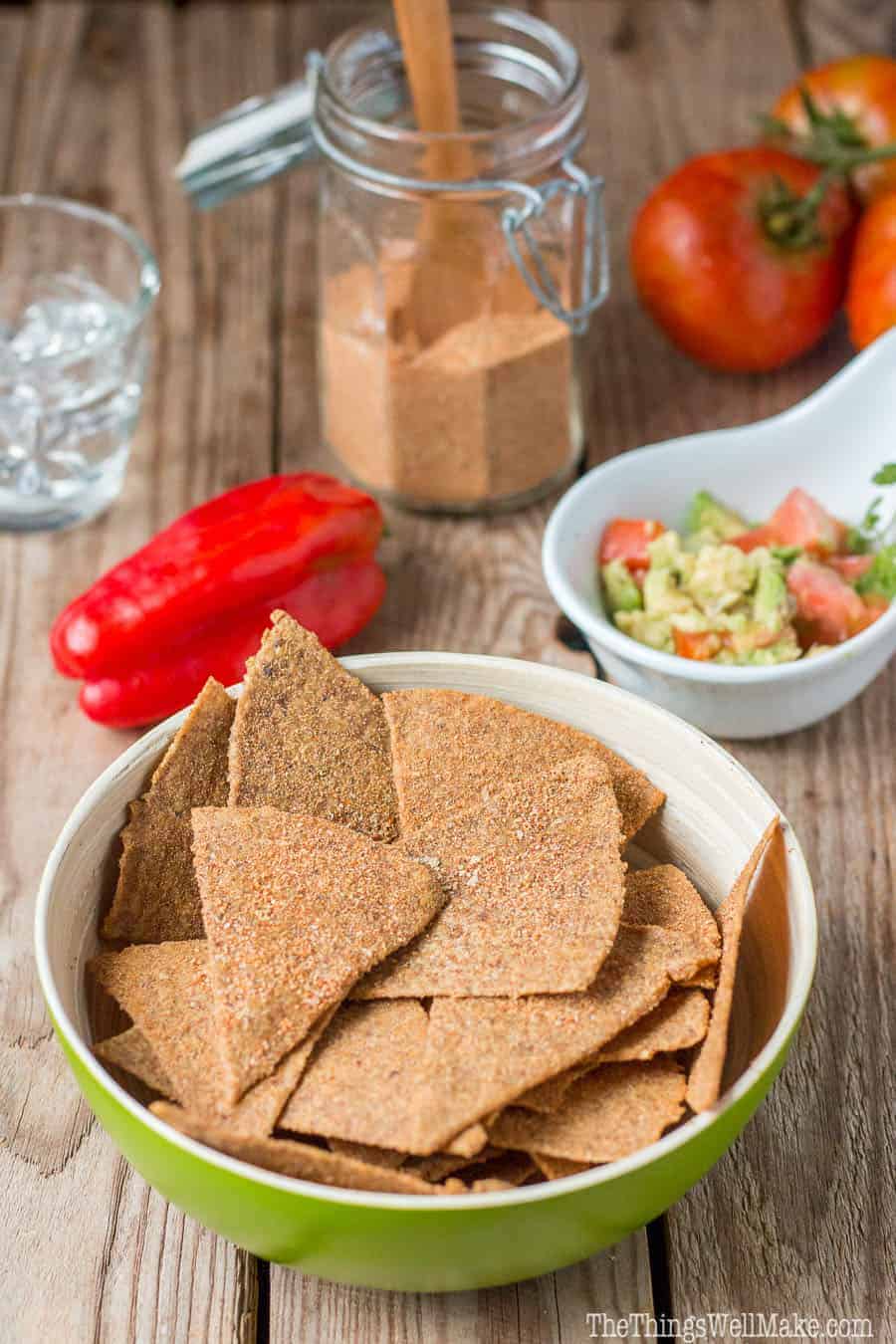 Healthier than the originals, these chips made from flaxseeds are just as tasty! While they do take a bit more prep than some of the other snacks, these are one of my favorite snacks! Learn how to make paleo "Doritos."
I hope that this has given you some ideas for a good place to start!