Last Updated on
Throw the perfect Halloween party with these Halloween party ideas: healthier Halloween party foods, homemade candy, pumpkin recipes, and craft ideas.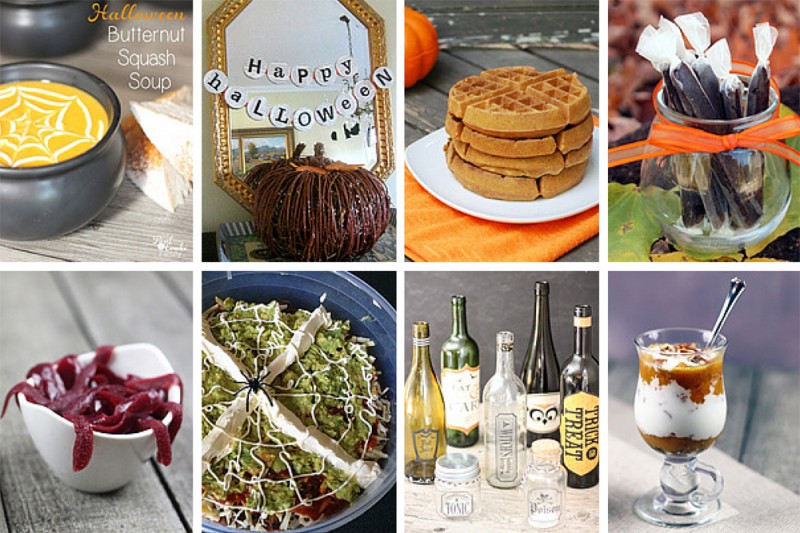 I have always loved Halloween and coming up with Halloween party ideas; I don't really know why. Perhaps it's because it gave me a chance to
make fun costumes
and be somebody different for a day. Even as a kid, though, I loved making new and unusual foods, and Halloween was the perfect opportunity to make something
really
different! My birthday happens to fall in the summer when many of my friends weren't around to celebrate with me, so my mom let me throw Halloween parties, too. I remember reading books and spending countless hours trying to come up with great Halloween party ideas, from the fun and silly, to the gory and gross. I love(d) it all. I still love Halloween with its spooky food and decor, and don't know if I'll ever get sick of it.
The only problem is that a lot of the Halloween foods floating around the web use ingredients that are scarier than the frightening Halloween themes they are trying to depict!
Be afraid no longer!
I've gathered together some great posts from likeminded bloggers with real food Halloween recipe ideas. Because it's the season of pumpkins, I've also added in pumpkin recipes. And, since I love it all, I threw in some DIY decorating and craft ideas, too! You're welcome!
Halloween Sweet Treats
Halloween Party Food
Halloween DIY & Crafts