Tired of bland coffee or coffee additives that are full of artificial colors and flavorings? Try these healthy ways to spice up your coffee instead.

As the weather gets cooler, what better way to get warm and cozy than with a warm, comforting cup of coffee. Don't ya think?
With its unique aroma and alluring taste, coffee can be addictive.
Healthier coffee
Coffee in itself, though, isn't unhealthy. In fact, it has numerous health benefits. It may help your physical performance and even lower your risk for Type 2 diabetes. (Yes, I was surprised by that too!)
The problem, though, is that most coffee served at your local coffee shop has lots of added sugar, artificial flavorings, and other additives that aren't so healthy for you! Luckily, there are healthy ways to spice up your coffee.
I usually froth up some homemade coconut milk for my coffee and tea lattes. I used to add a tiny bit of sugar, but I slowly weaned myself off it and now I like my coffee better without. My husband went from using two packages of sugar to none these days!
For a truly healthier coffee, I'd suggest trying to wean yourself off sugar. You may be surprised to find yourself actually savoring the coffee flavor. In fact, too much sugar may eventually bother you.
If you find it difficult to reduce your sugar intake, why not try spicing up your morning brew? Trick your tastebuds with new flavors, trading some of the sugar for healthier additions.
1. Coconut or almond milk
If you're looking to reduce your dairy intake, almond milk is a delicious non-dairy milk that you can pour into your coffee instead. If you have a nut allergy (or don't like the flavor of almonds), coconut milk is another alternative. Either adds a mild flavor and a delicious creaminess. While it's convenient to buy them, you can also easily make your own coconut milk or almond milk. (Almond milk can be made in the same way as coconut milk.)
Another way to add a mild coconut flavor is to mix coconut cream with vanilla extract to make a dairy-free vanilla creamer for your coffee.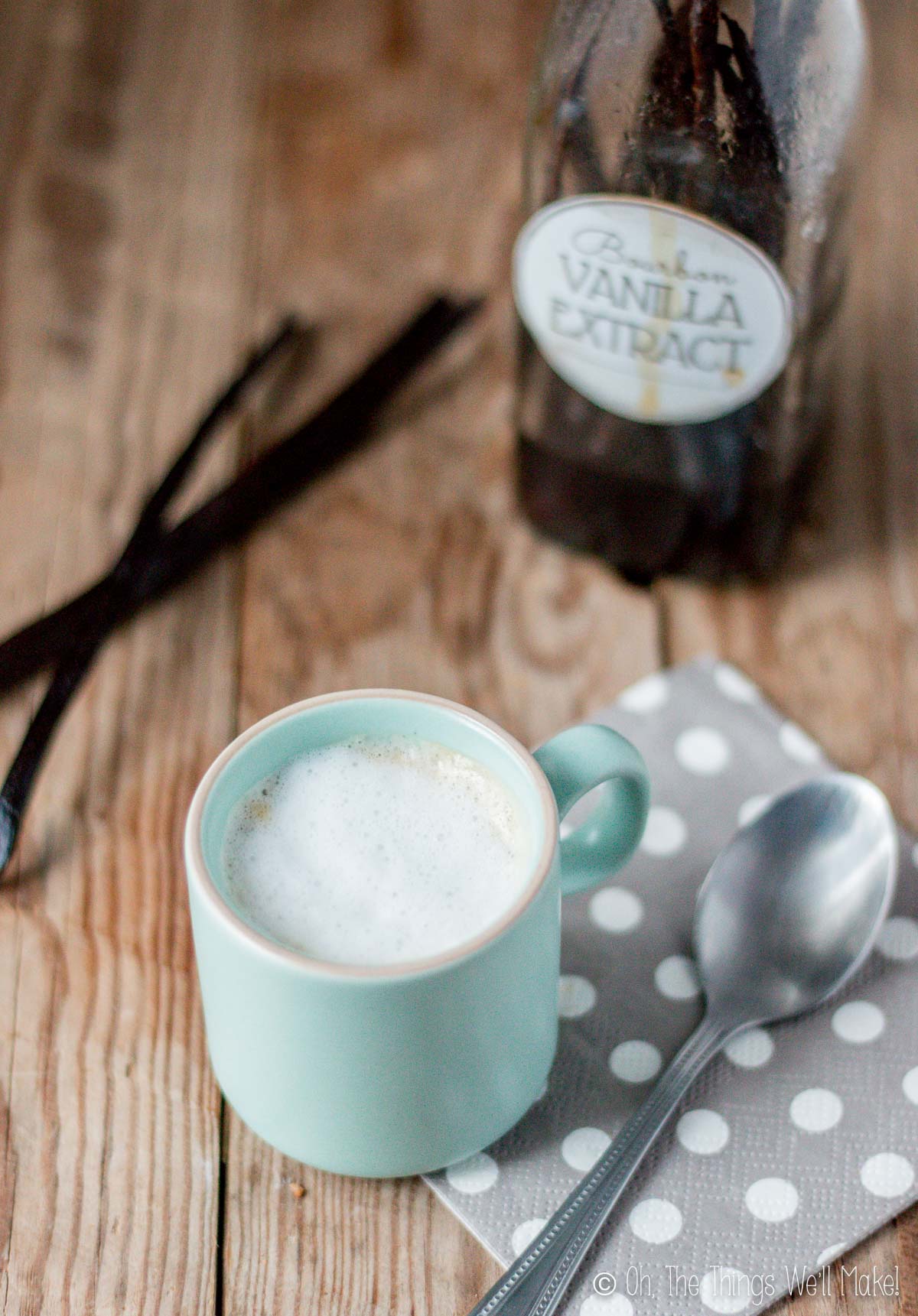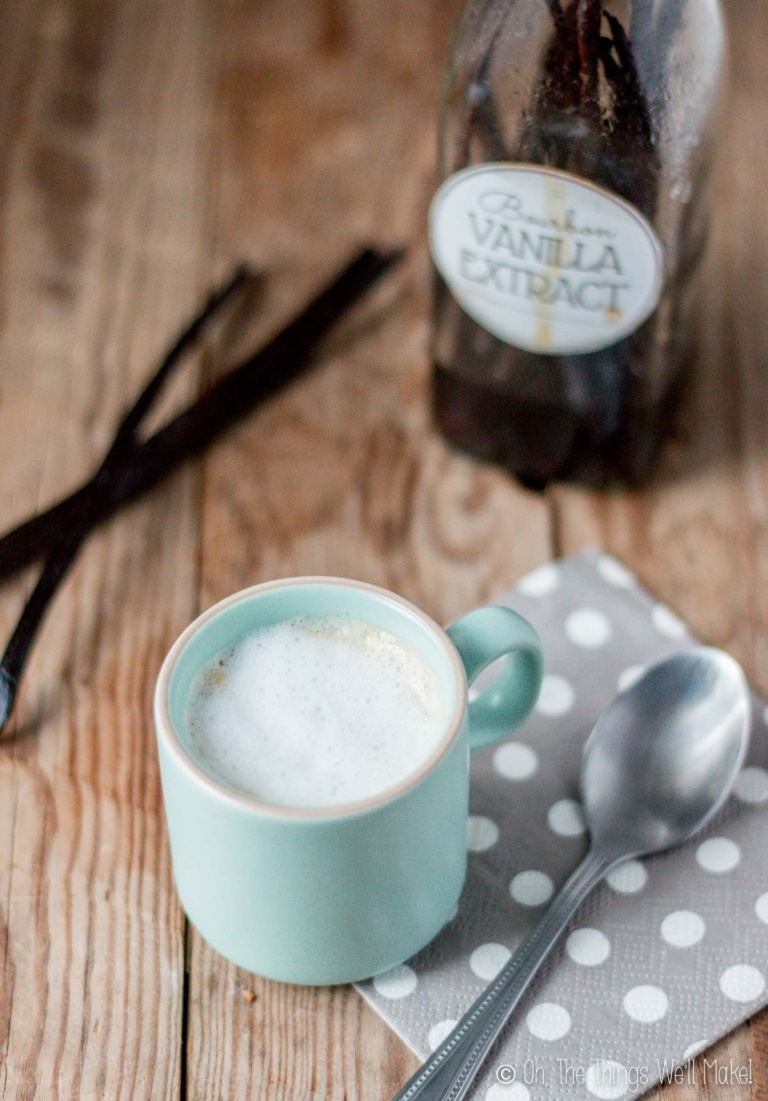 2. Vanilla
With a flavor profile that pairs so well with coffee, it's probably not surprising that vanilla is one of the most popular coffee flavorings.
While you could easily add a commercially made vanilla syrup, a healthier alternative is to add several drops of vanilla extract. You can even make your own homemade pure vanilla extract from fresh vanilla beans. (If you're avoiding alcohol, why not try making an alcohol-free vanilla extract instead.)
If you're missing the sweetness of vanilla syrup, add a dash of honey or maple syrup to your coffee. These non-refined sweeteners add just enough sweetness while imparting their own delicious flavor.
Note: If you choose syrups rather than extracts, even if they are organic and GMO-free, they are generally packed with sugar. So, try to use the minimum amount "needed."
3. Cocoa powder
For chocolate lovers, cocoa powder adds rich flavor and antioxidants to your coffee without added sugars. You can easily make a healthier mocha coffee by simply stirring some cocoa powder directly into your coffee. If making a latte, try blending it into your milk before adding it to your drink.
While not completely sugar-free (unless you're using 100%), melting in some dark chocolate is another delicious way to boost flavor.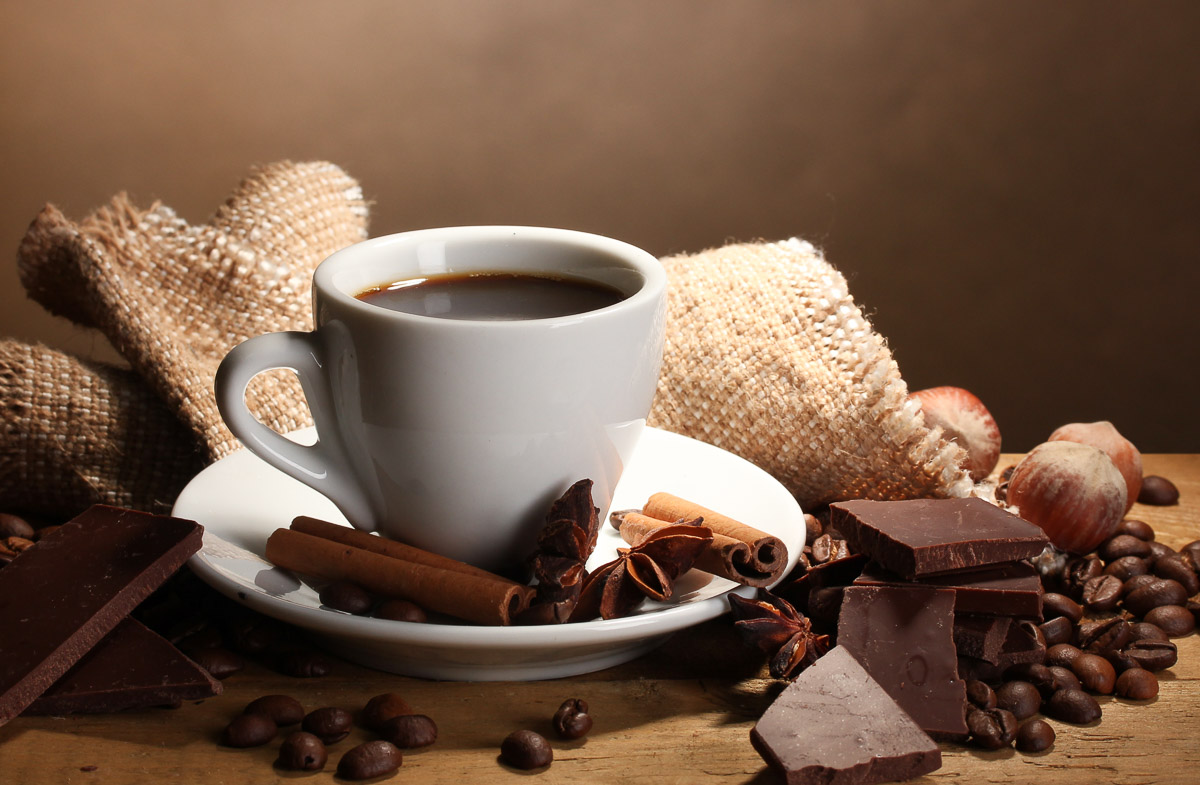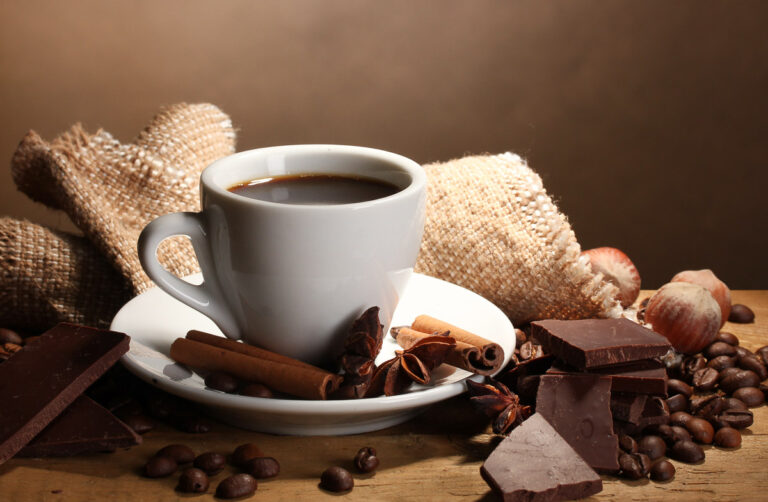 4. Cinnamon
If you are trying to give up using cream and sugar, why not give cinnamon a try?
This spice has been around since ancient times, and it still remains one of our favorites today. It's made up of a variety of resinous compounds that make it extremely healthy. Rich with antioxidants, it can lower your blood sugar and boost your immune system! Plus, its spicy flavor adds a sensation of sweetness that can help you wean yourself off sugar.
To use cinnamon in coffee, sprinkle ground cinnamon right into your cup of joe or on top of the frothed milk of your lattes. Alternatively, you can infuse the flavor of whole cinnamon sticks by placing them directly into your freshly brewed (hot) coffee.
5. Citrus fruits
The acidity of citrus fruits is known to help cut the bitterness of coffee. (A pinch of salt may also work.)
While it's easy to find orange or lemon syrup that can be added directly to your coffee, there are healthier ways to add citrus flavor to your beverage. The healthiest way is to add some orange or lemon zest directly to your java. Even easier, add a drop or two of food-grade citrus essential oils instead. (When using essential oils, ideally dilute them in another oil such as MCT oil first.)
If you prefer, you can make your own citrus syrup or extract for pouring into your coffee. To make a citrus syrup, simmer the zest of oranges, lemons, or limes with equal parts of water and sugar in a small pot. Once the sugar has dissolved, strain out the zest and allow the syrup to cool.
To make a citrus extract, soak the zest in vodka or another high-proof alcohol for several days to weeks. then strain out the zest and add the extract to your coffee!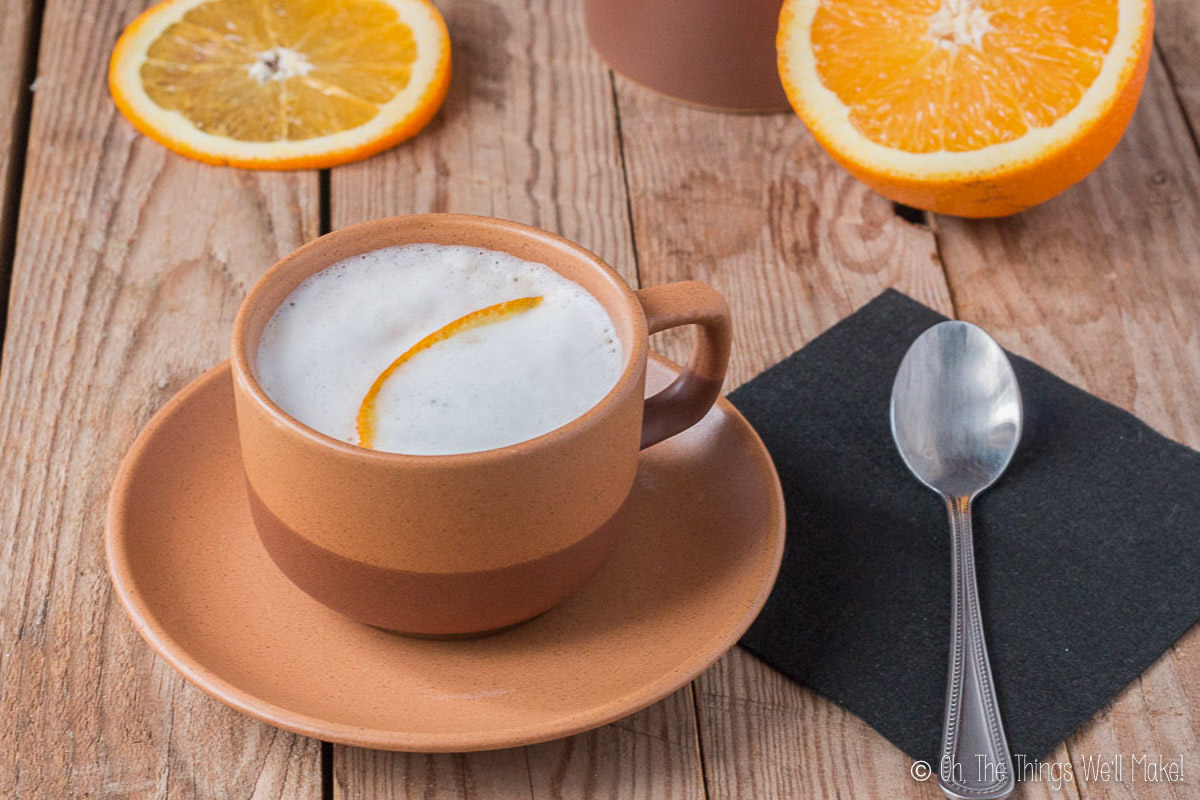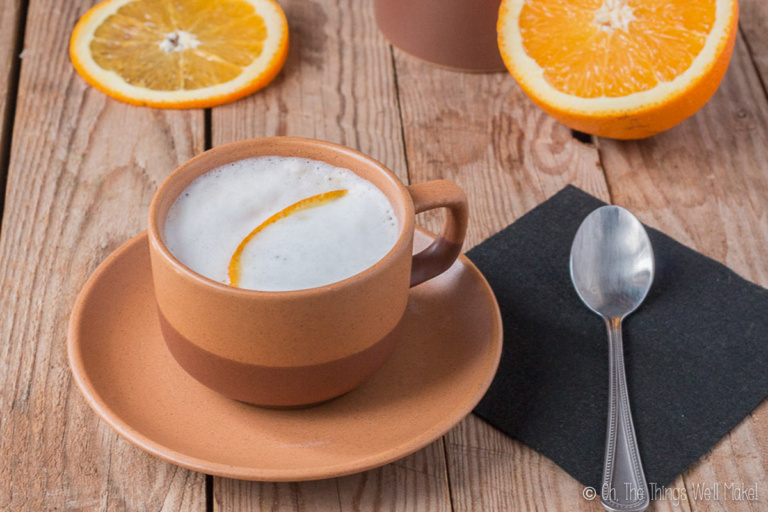 6. Ginger
While it's common to add ginger to tea, not many have tried this amazing root in their java. Ginger adds an exotic flavor to your coffee, especially when paired with other spices. (Imagine gingerbread coffee!)
Either sprinkle in dried ginger powder or add slices of fresh ginger root directly to your hot coffee. It combines amazingly well with cinnamon, cardamom, cloves, nutmeg, allspice, and even turmeric. (Check out my chai tea recipe for some ideas of spices that work well together.) Experiment with different combinations to find which you prefer.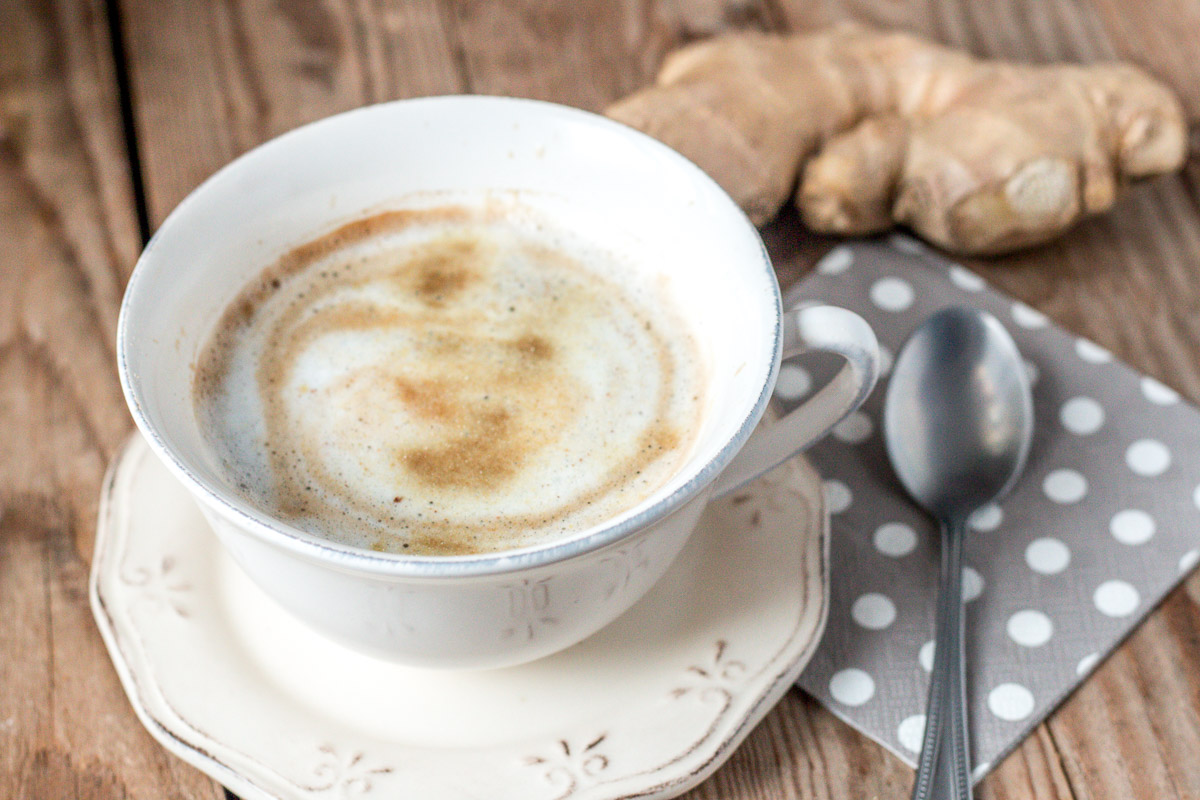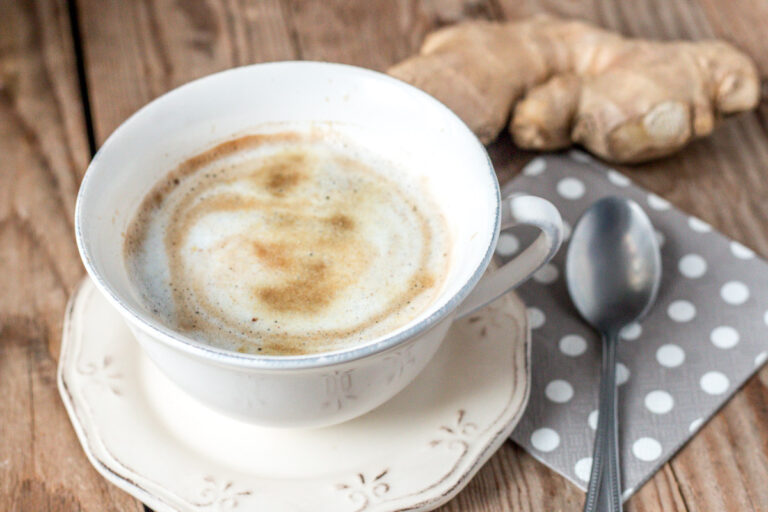 Another idea is to add the homemade ginger syrup made as the first step to making homemade ginger beer.
7. Cardamom
Popular in the Middle East, cardamom pairs beautifully with black pepper and other spices like cinnamon and ginger. That's why it's one of the ingredients in my homemade chai tea. It also pairs well with coffee. Not only does it add flavor, but it's rich in essential minerals that that help keep you energized throughout the day. It may also lower blood pressure and improve circulation.
Add crushed pods to your coffee grounds before brewing. Or, if you'd like something more convenient, buy preground cardamom at most grocery stores and sprinkle it directly over your coffee.
8. Butter or oil
While it may sound a bit strange, adding butter to coffee is actually delicious. In fact, buttered coffee has gained popularity in recent years because of the Bulletproof coffee trend.
If you haven't heard of Bulletproof coffee, it's made by blending grass-fed butter or ghee with MCT oil into coffee giving the coffee a creamy, frothy consistency. Bulletproof coffee is especially popular with those following a ketogenic diet or those doing intermittent fasting.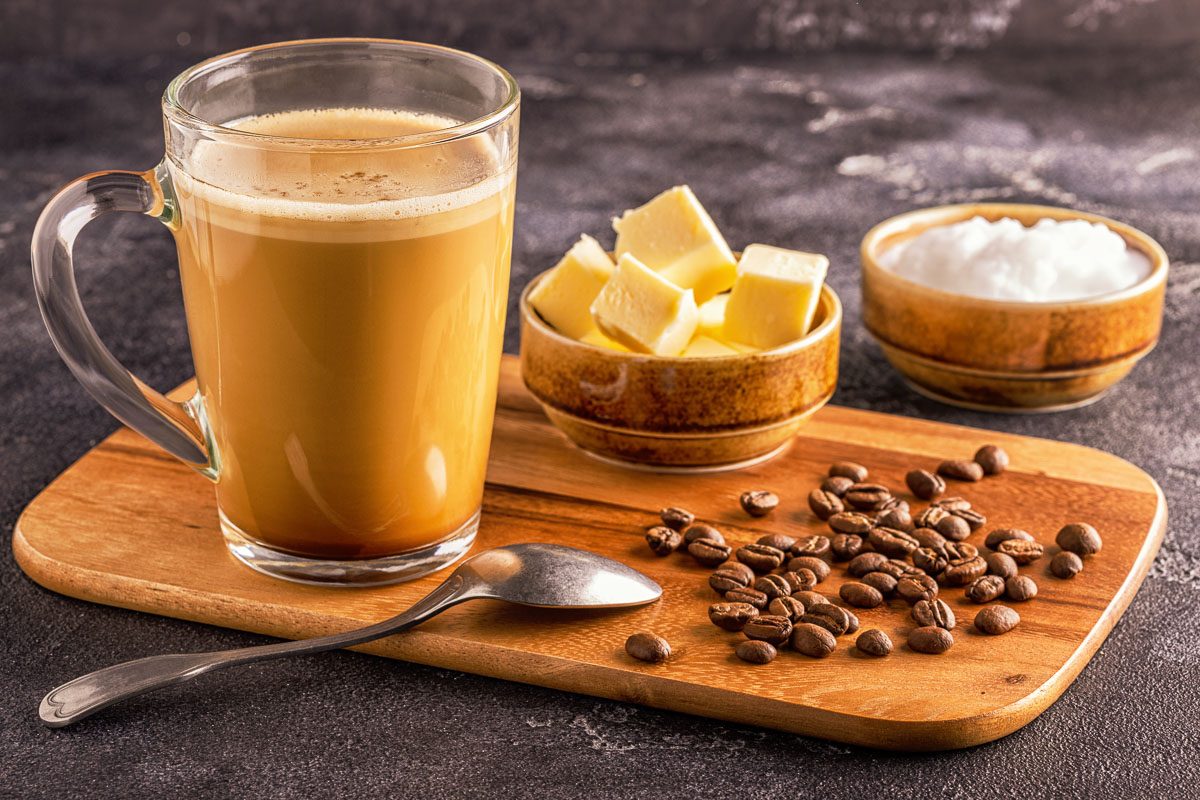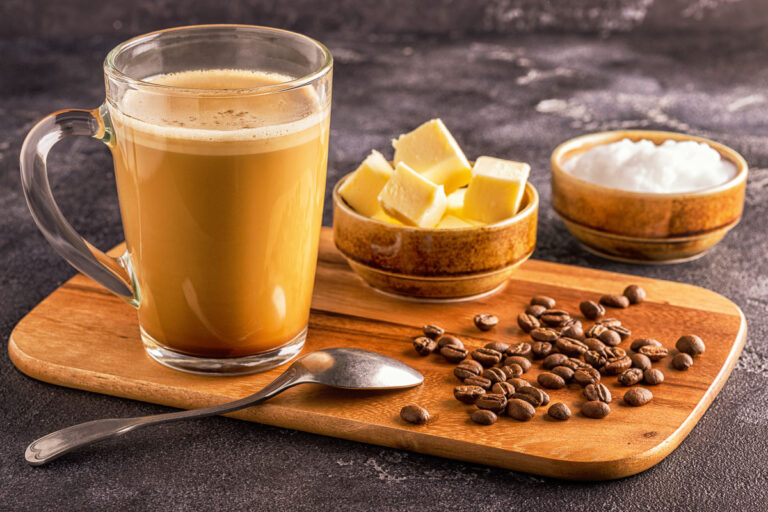 9. Mint
Mint pairs beautifully with cocoa and coffee. The menthol in mint gives it a cooling effect that is an interesting addition to warm beverages. You can either place a few mint leaves directly into your coffee or add a drop or two of mint extract or peppermint oil. Adding a dash of homemade peppermint liqueur and topping with whipped cream makes for a perfect dessert coffee.
10. Cayenne powder
What could be spicier than hot peppers? Cayenne powder adds an extra flavor kick to your coffee. It also helps curb hunger and boost your metabolism, making it a great addition to your first meal of the day. If you are prone to acid reflux or have other digestive issues, though, start slow with it. The combination of cayenne with the caffeine in the coffee could increase the sensation of heartburn.

I hope you've found an idea you like for spicing up your morning coffee! If you're looking for a great new way to brew your coffee first, why not try making a cold brew (without special equipment)?
This post was originally published on October 11, 2016. It was rewritten, adding new ideas, in 2021.