Exotically delicious, this matcha lychee ice cream is smooth and creamy and sure to please.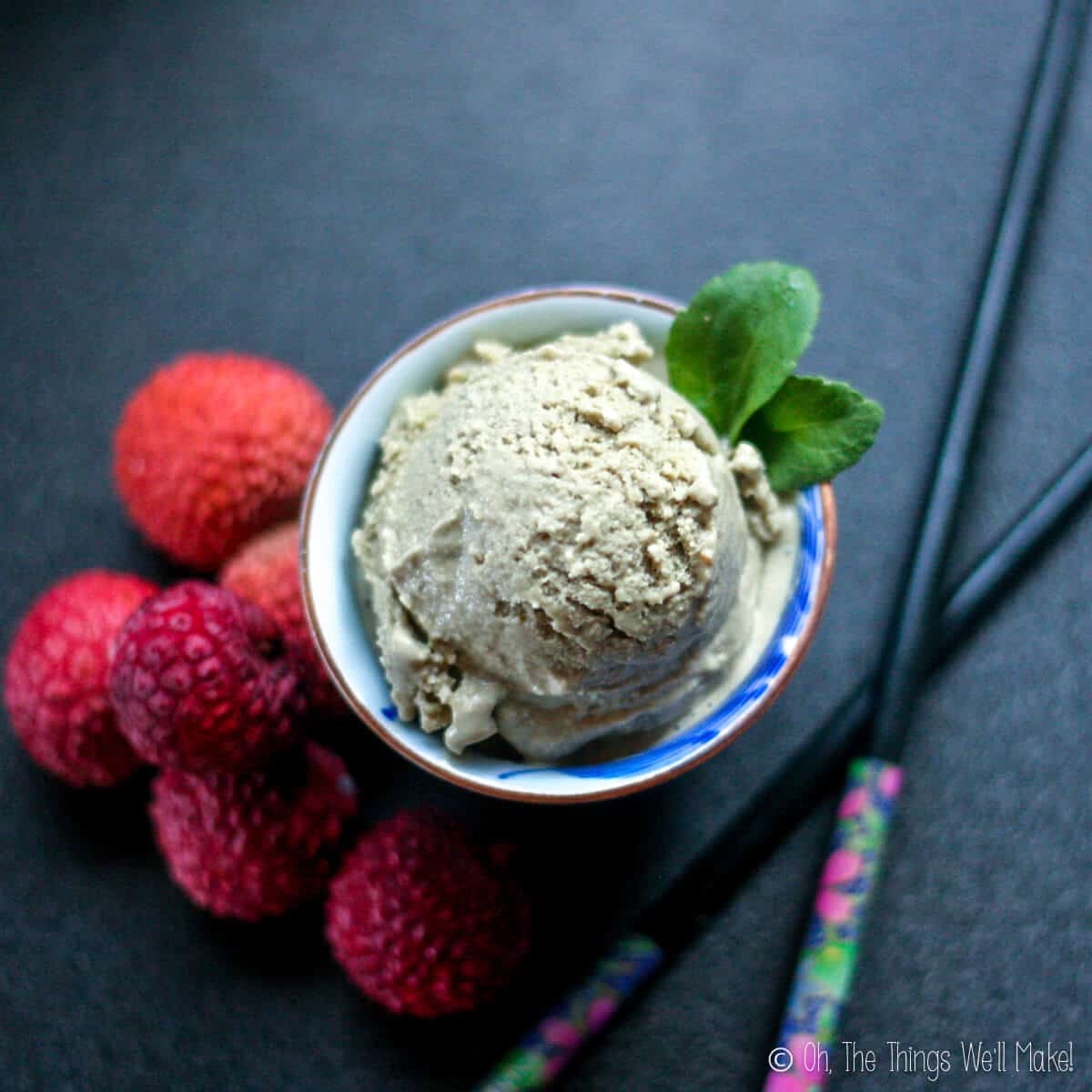 I have always loved exotic and tropical fruits like lychees and coconuts; and I love ice cream and green tea. So, why not combine all of my favorite things into something new and exotic, a homemade matcha lychee ice cream.
For those who are unfamiliar with matcha, it is a green tea powder obtained from finely grinding up the highest quality green tea leaves. Matcha is used in japanese tea ceremonies, and can be made into tea, lattes, or, of course, ice cream.
Lychees are an asian fruit with a rough skin, but a sweet, white pulp similar to a grape. The taste is also somewhat similar to a grape, but most people describe it as being more of a "perfumed" flavor. I love the fruit, and always buy as many as I can afford when they are available because they also freeze very well. If you freeze them with the skin on, they are even excellent eaten frozen, almost like having a very natural sorbet.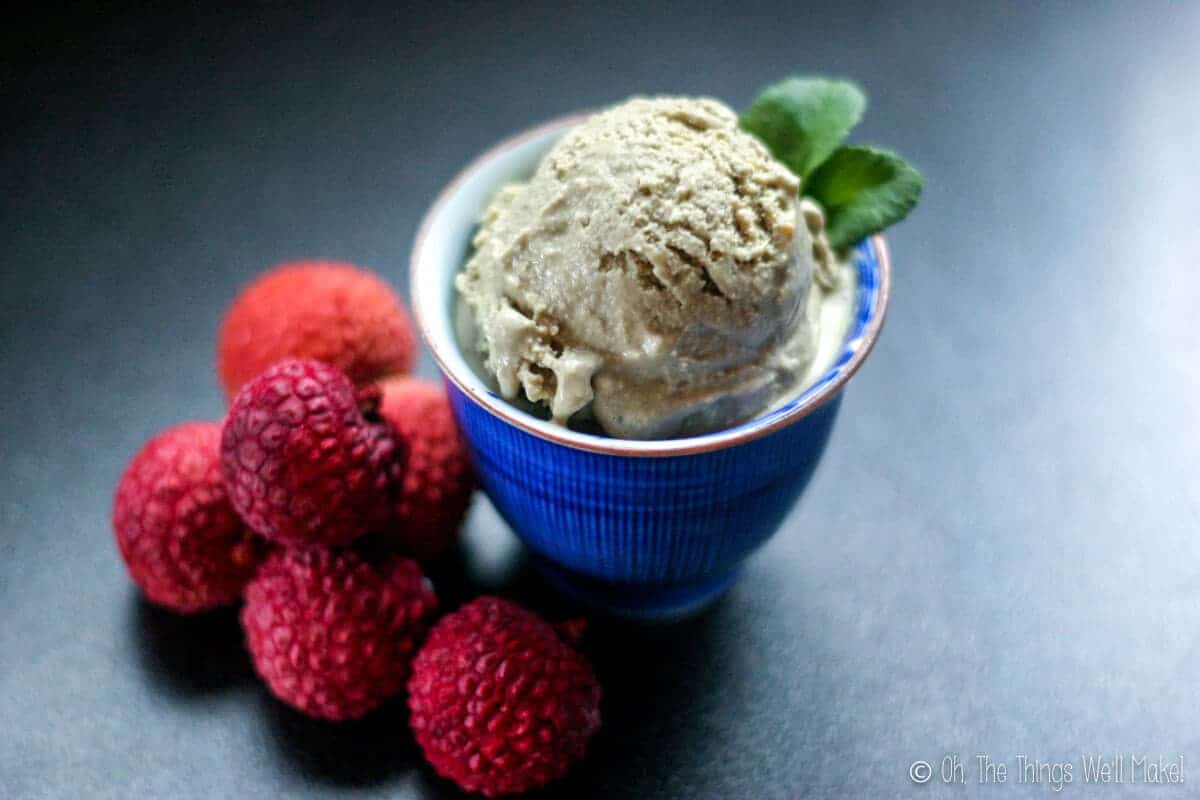 We have a lychee tree planted in our garden in the hen run, but haven't obtained fruit from it yet, despite getting some flowers this year; of course, our tree is still pretty young. In any case the hens seem to enjoy it for it's shade.
You already know that I love coconuts, and love to make coconut milk and butter on a regular basis. In actuality I have to admit that this time I used a can, and I used a can on lychees, despite having found some fresh lychees at the farmers market last week.
Why would you used canned!?!?!, you ask…
Well, to be quite honest, I have stopped buying and using canned anything, and I was just noticing that the best before dates on everything in my pantry are starting to go by. Rather than completely waste the food, I decided to say my farewell to cans by mixing up a recipe that allows me to use several at once. Next time I will be making this recipe completely from scratch!
Craving more?
Subscribe to my newsletter for the latest recipes and tutorials!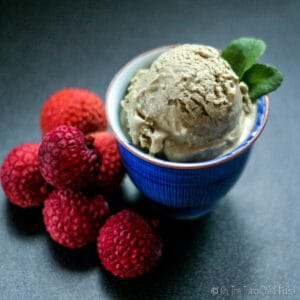 Matcha Lychee Ice Cream
Exotically delicious, this matcha lychee ice cream is smooth and creamy and sure to please.
Print
Rate
Instructions
Peel your lychees and remove the seeds.

Blend together all of your ingredients. I used a

hand blender

and blended it all together, including the lychees. If you want bigger pieces of lychee in your ice cream, set some aside and add them afterwards.

Refrigerate to get your ingredients cold before pouring them into your ice cream maker.

Pour into your ice cream maker, and process until you have ice cream.
I used a little less than 1/2 cup of honey, but I found it to be a little bit sweet for my taste. I am not a sweet tooth, though. I imagine that most people would like it like that. Feel free to adapt the quantity to your personal taste, though.
While I did use an ice cream maker, mine isn't a very good one (I would much prefer the one in the link). So, my ice cream didn't completely set up and I had to place it in the freezer. The texture was still creamy, so I imagine that you would be able to make this ice cream perfectly without an ice cream maker.
The next morning I tried it and loved it. Unfortunately, my husband wasn't hooked, but he doesn't like green tea and only does chocolate ice cream. So, what did I expect?!?!? He had some chocolate mousse waiting for him anyway.
More for me!