Find out how to make beetroot powder for your homemade cosmetics, food colorings, or as a healthy supplement to your diet.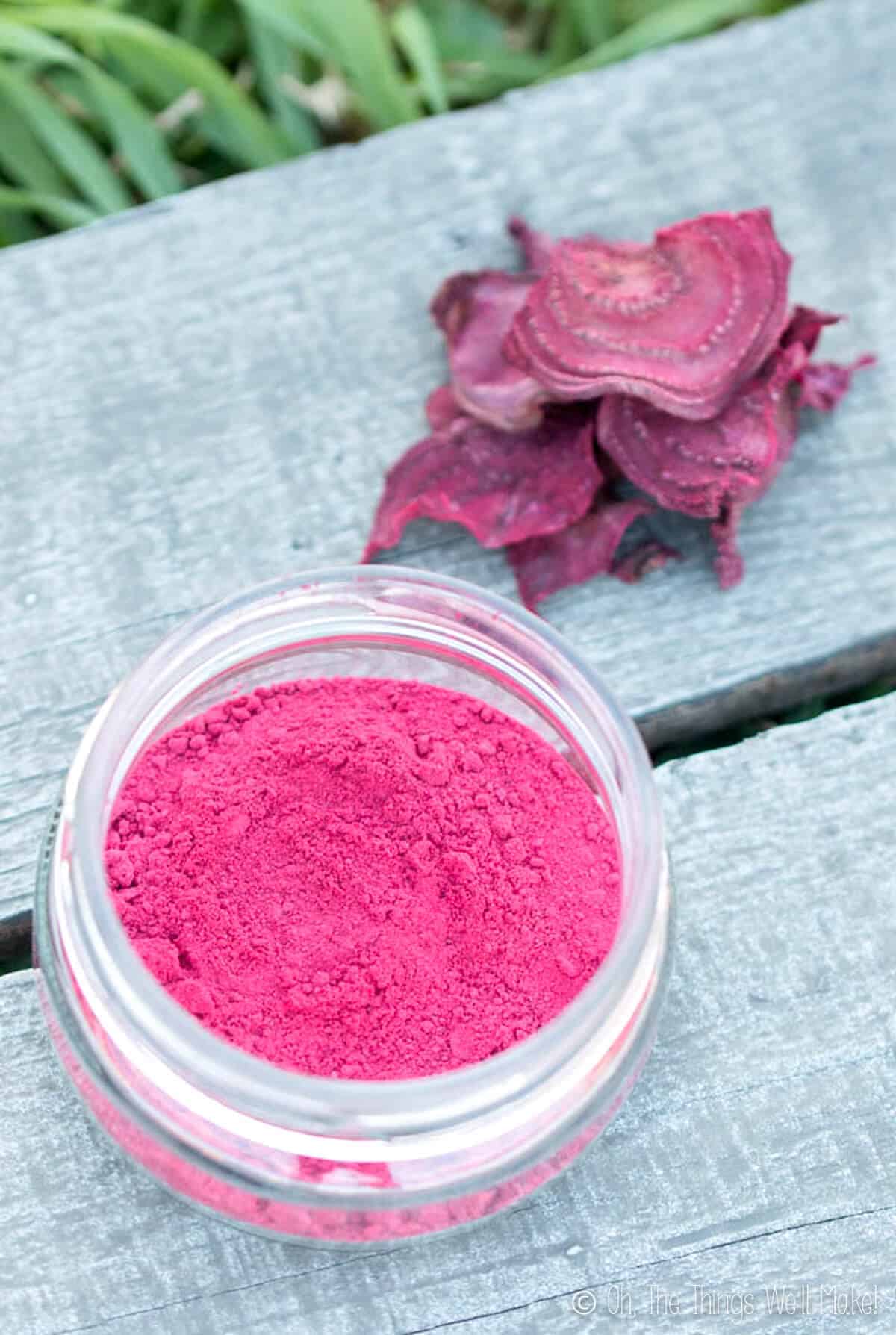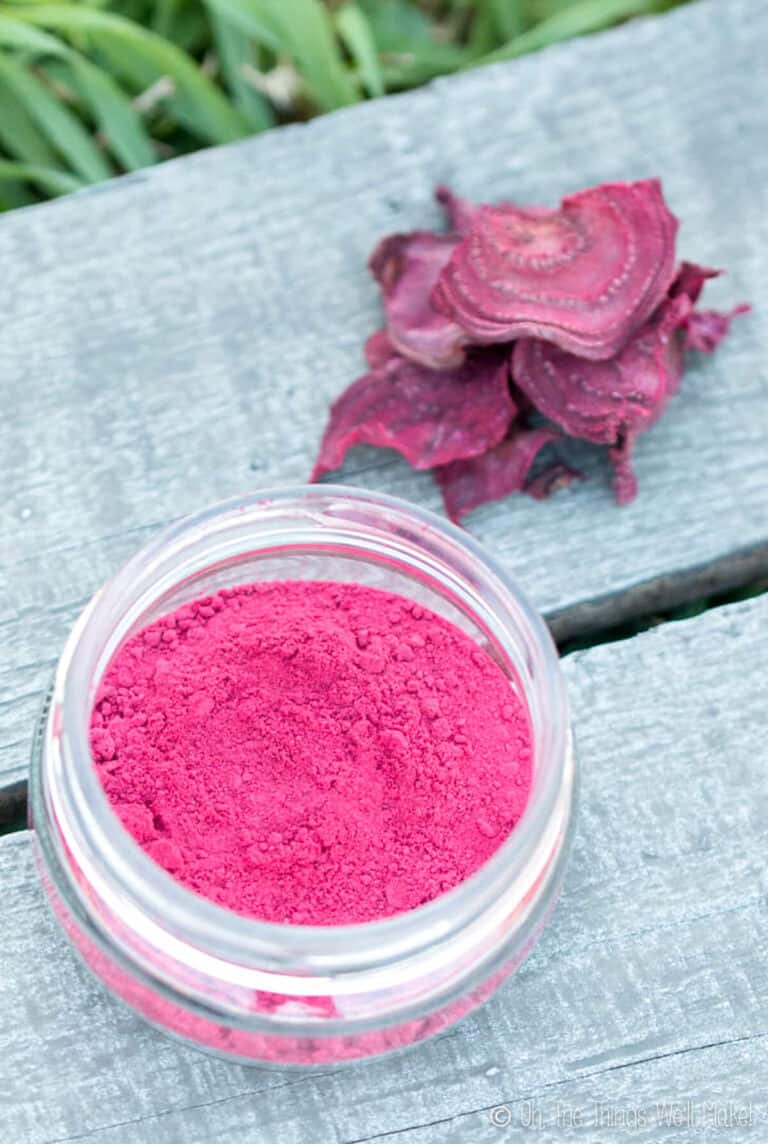 Beetroot powder has been gaining popularity in the last years for a number of reasons.
Many people use it as a supplement to help lower blood pressure, or to boost energy and help detox. Others use it to naturally sweeten while receiving the benefits of its added nutrients. In the natural communities, though, it has become popular due to its beautiful color.
Not only can you use it as a natural food coloring, but you can also grind it into a really fine powder that can be used in homemade natural cosmetics.
A couple of years ago I wanted to do just that. I was looking to make some natural blush with beetroot powder, but couldn't find any at any local stores. Desperate to try it out, I ordered a bunch of it in bulk online because the shipping costs were higher than the actual product and I figured that if it worked as well as I thought it would, I would eventually use it all up.
Unfortunately things didn't go as well as I had planned.
First of all the beetroot powder that I bought wasn't ground very finely, and it didn't stick to my face when trying to use it as a blush. When trying to use it in lipglosses and the like, it only made a gritty mess!
I gave upon the idea for a while and hid it all away in my cabinet for a couple of months.
Fast forward a few months, I decided that I wanted to try to dye fabric with it. (Don't expect to get beautifully dyed fuchsia fabric if you try it, but that's a story for another day.) I went to my cabinet, and was disappointed when I saw that my pretty fuchsia beetroot powder had turned an ugly shade of brown!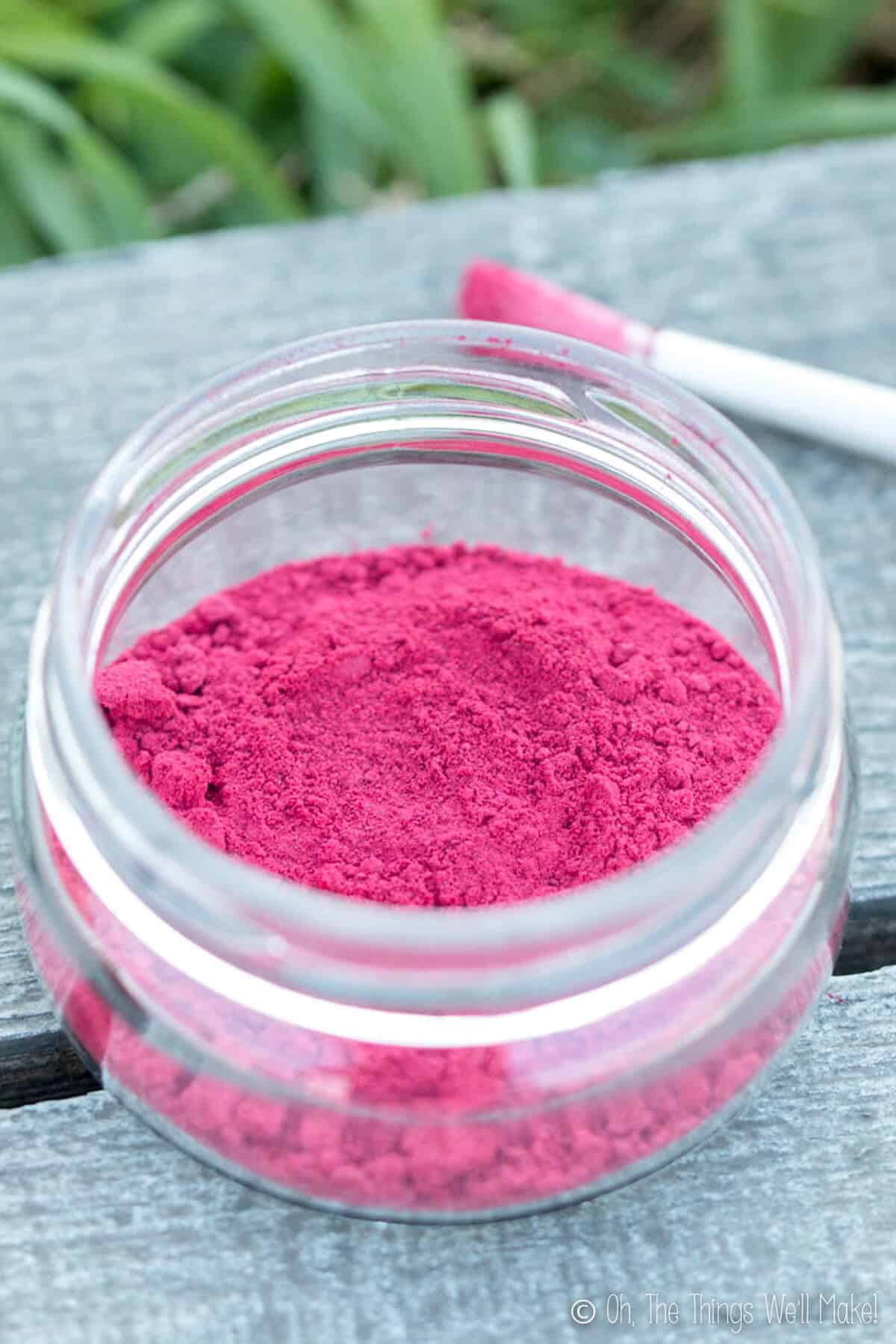 I decided that, after having made several types of flour from fruits like carob and coconut, that I could use the same procedure for making my own beetroot powder. No more spending exhorbitant shipping costs or having to buy in bulk. It's easy to make just the amount you need, when you need it, and have fresh beetroot powder available for your projects and recipes.
It also has several other advantages. You can choose which beets you want to use, whether it be organic or fresh from your own garden, so you know exactly what you are using. You can also dehydrate beetroot chips, which tend to stay bright pink for longer, and wait to grind the up until you need them. I find that when exposed to the air, beetroot powder eventually turns brown, especially if there is any humidity where you have stored it. When well sealed, it will last longer, but if you only grind up as much as you'll need for several weeks at a time,you can ensure that you're always using fresh powder.
How to make Beetroot Powder
Craving more?
Subscribe to my newsletter for the latest recipes and tutorials!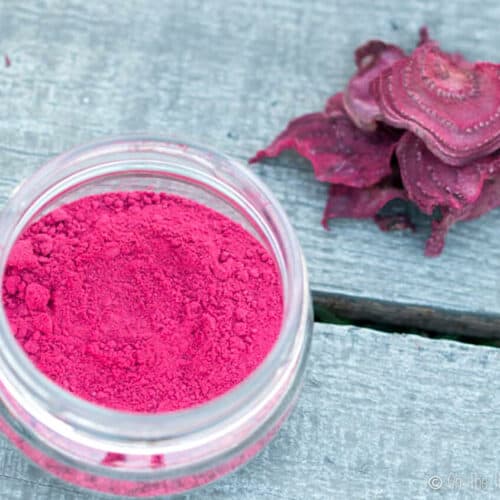 How to Make Beetroot Powder
Beetroot powder is a versatile food whose vibrant color is perfect for your homemade cosmetics. It's easy to make and use as a food coloring or as a healthy supplement to your diet.
Print
Rate
Instructions
Wash and peel fresh beet roots and slice thinly. You can use a food processor to thinly and evenly slice the beetroot quickly.

Dry the slices in a food dehydrator, a convection oven on low heat, or in the sun covered with a net to keep insects from touching them.

You can now eat or store your homemade beetroot chips. 🙂

When you want to make fresh beetroot powder, take a few dried beetroot chips and grind them up finely in a powerful food processor, or in a coffe grinder like I do.

If you are having a hard time getting the powder fine enough for your use, like when you want to use your beetroot powder as a powdered blush, I've found that the best way is to grind with a coffee grinder until the powder starts to accumulate on the cover of the grinder. The powder that builds up on the cover should be very fine and perfect for cosmetic uses. You can easily remove it with a paintbrush.

Store the beetroot powder in an airtight container if possible to keep it fresher for longer.