With a lovely scent and a rustic charm, cinnamon ornaments are easy and fun to make. They're a beautiful craft to make alone or with kids. Start a new holiday tradition and make some today!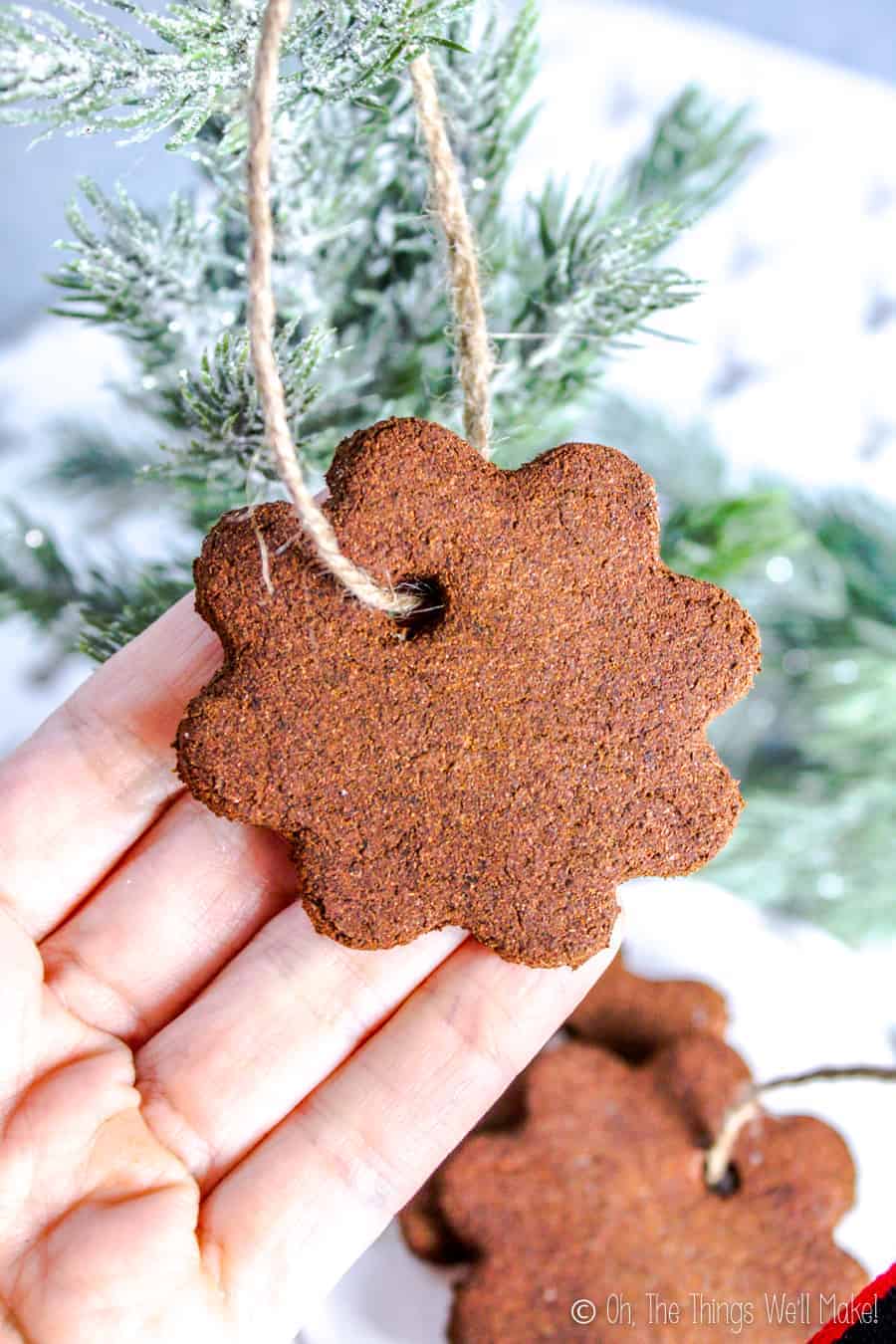 Why Make Cinnamon Ornaments
Applesauce cinnamon ornaments have a certain charm to them. They look rustic and natural. Plus, they're fun and easy to make, and they smell wonderful (especially when you're making them).
How Long do Cinnamon Ornaments Last?
While they look delicate, they are actually quite sturdy and hold up well to handling. I have even had them stay completely intact after dropping them.
As long as you dry them completely and then store them in a cool dry place, they should keep well for years!
Are they toxic?
There are several ways to make these ornaments. Some people use only cinnamon and applesauce. Others use only cinnamon and white glue. Some people, like me, choose to use a combination of the two.
While none of these ingredients are toxic, I wouldn't suggest eating these cinnamon ornaments either. If you make the version with only applesauce, I guess you could eat them while they are still fresh, but most people will think they don't taste very good. (The cinnamon flavor is quite strong.)
Applesauce vs. White Glue
I have made these ornaments several times now. The first time, I made them with mostly applesauce, but I did add a tablespoon or two of glue in hopes that the ornaments would be more flexible and would keep longer.
The second time I made them, I used only glue.
In the end, I didn't notice a huge difference either way. When mixing the dough, the one made with only glue was slightly stickier than the one made with applesauce. Both were pretty easy to manipulate, though, with a bit of care. With the finished ornaments, I can't tell the difference between them.
I haven't tried making these with only applesauce yet, but I have had friends make them that way and they say they turn out just fine.
Watch How to Make these Cinnamon Ornaments
How to Make Cinnamon Ornaments
Supplies needed:
1 1/3 cup ground cinnamon (You can substitute part of the cinnamon for ground cloves. That will darken the color and add a bit of scent.)
1 cup of applesauce (Substitute part or all of the applesauce with glue for more durable ornaments.)
parchment paper
rolling pin
mixing bowl
baking sheet
straw, skewer, or pencil (for making a hole in the top of the ornament)
Instructions:
First, combine the applesauce (and/or glue) and cinnamon powder in a bowl. Mix them together well. It's easiest to mix everything with your hands.
Once you've mixed together all of the ingredients, check the consistency of the mixture. It should feel like damp dough and should hold its shape when you squeeze it. If the mixture is too wet, add more cinnamon powder. If it's too dry and crumbly, add in some more applesauce or glue. (In either case, add only a little at a time, mixing between additions, and stopping once you are happy with the texture.)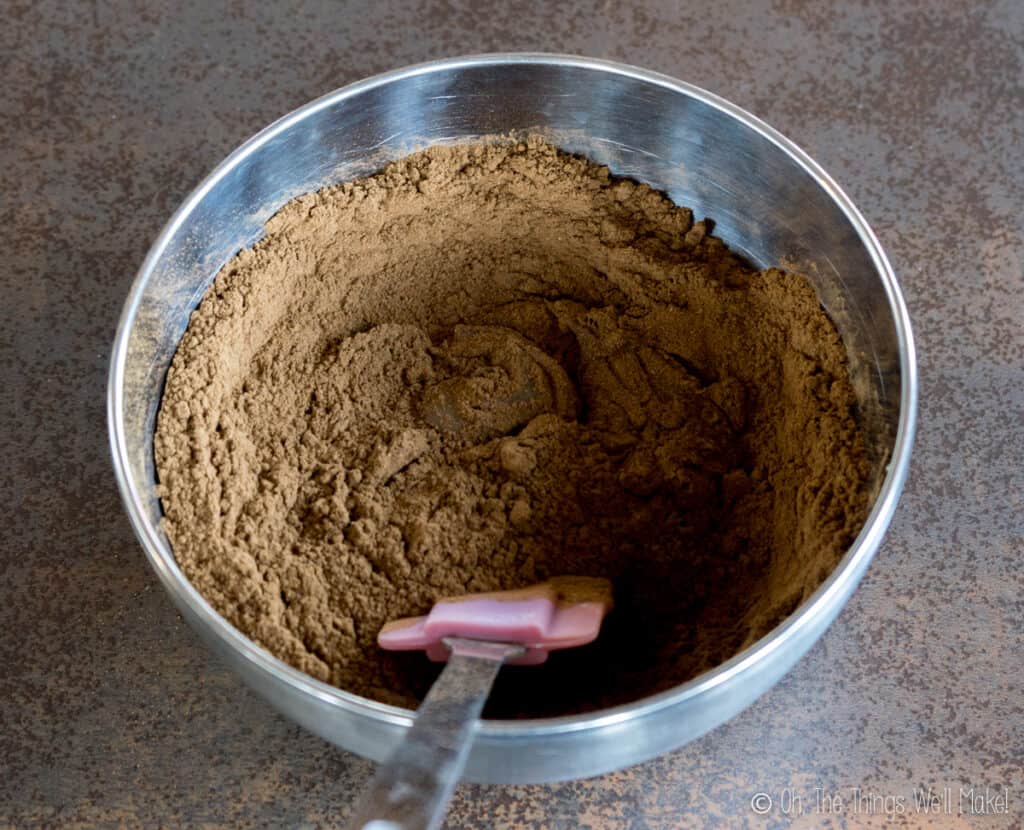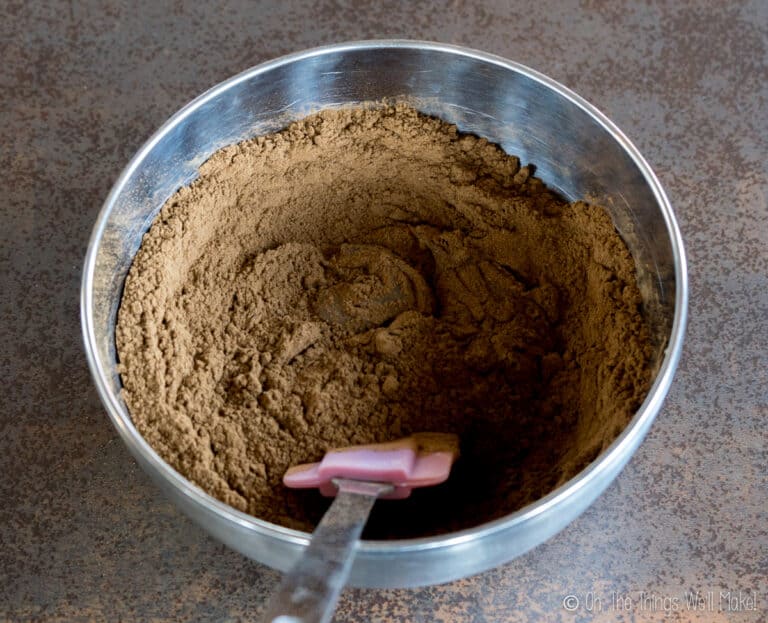 When the dough holds its shape, it's time to roll it out to around 1/4 inch thickness. Sprinkle a flat working surface with cinnamon powder to prevent sticking and then roll the dough out over top. You can also roll it between 2 layers of parchment paper for easier handling.
Cut the dough into the desired shapes for your cinnamon ornaments using cookie cutters. With a spatula, carefully transfer them to a cookie sheet lined with parchment paper.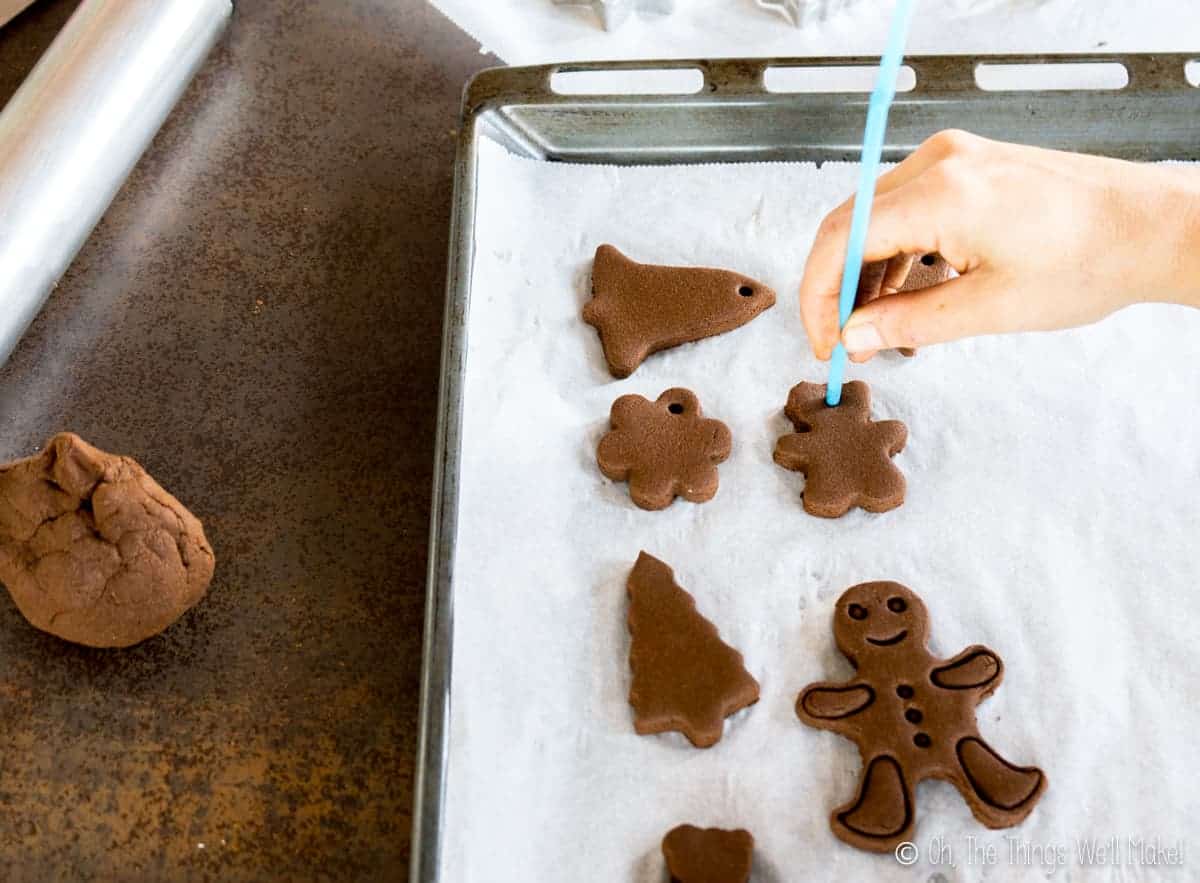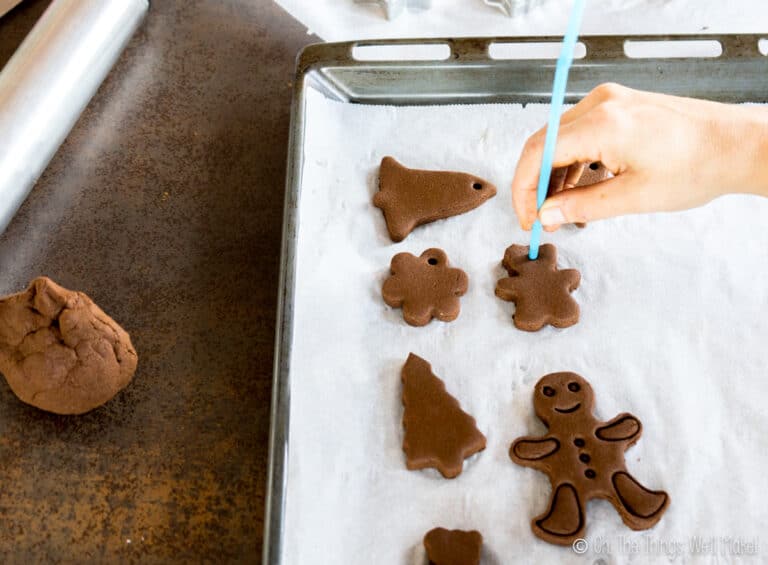 Use a straw to cut out a hole from the top of the ornaments. You can also poke a hole with either a bamboo skewer or a pencil. I prefer using a straw because it works like a cookie-cutter to cleanly cut out the whole.
Note
We have switched to glass and stainless steel straws at our house, but I still have some old plastic straws from years ago that I saved for crafts and projects like this one. Paper straws should also work well. Many stainless steel and glass straws will be too large for making the small holes needed for this craft.
If using a plastic straw, it can be reused again in other crafts or for future ornaments. (So no guilt!)
Bake the ornaments at around 200ºF/90ºC for 2 hours (or a lower temperature for a longer time), until dry. You can also use a dehydrator to dry them instead. (If it's still warm and sunny where you live, you can also air dry them in the sun.)
When baking in the oven, the cinnamon ornaments may begin to curl upwards with the heat and uneven drying. (The top layer will dry first.) To prevent permanent curling, flip the ornaments and gently press them flat multiple times throughout the drying process.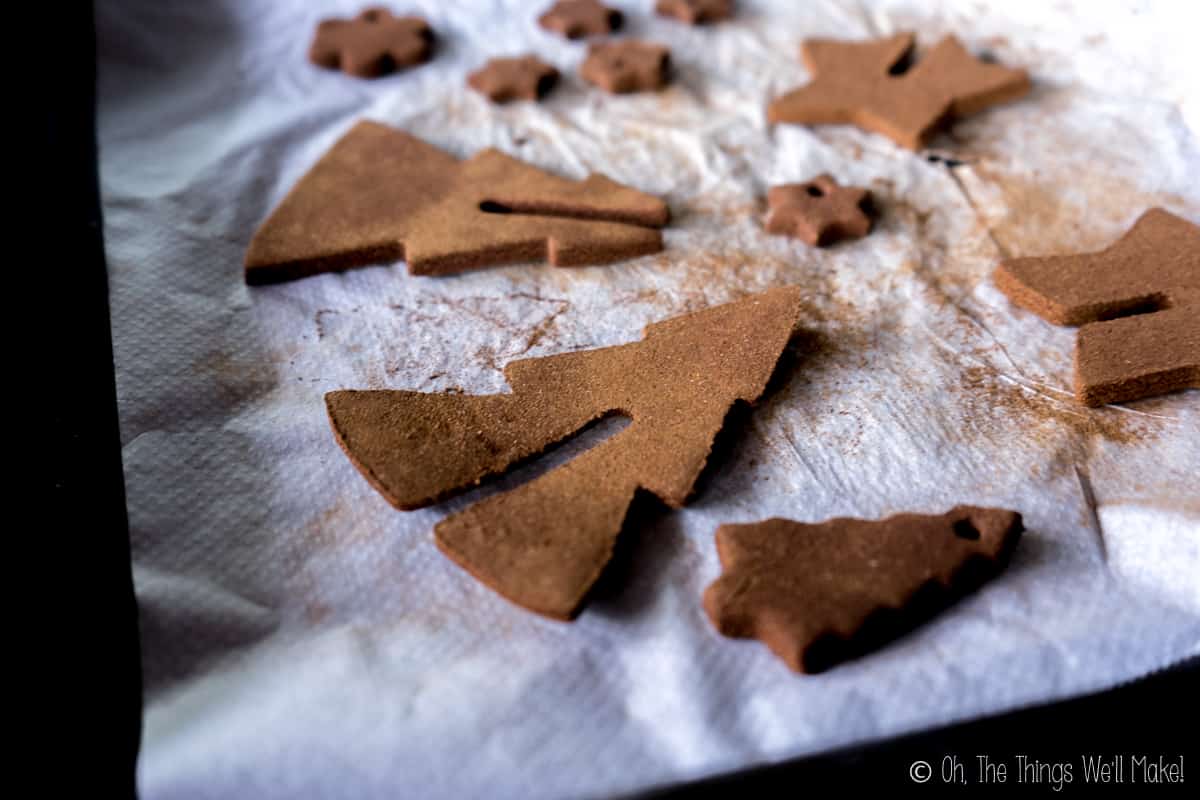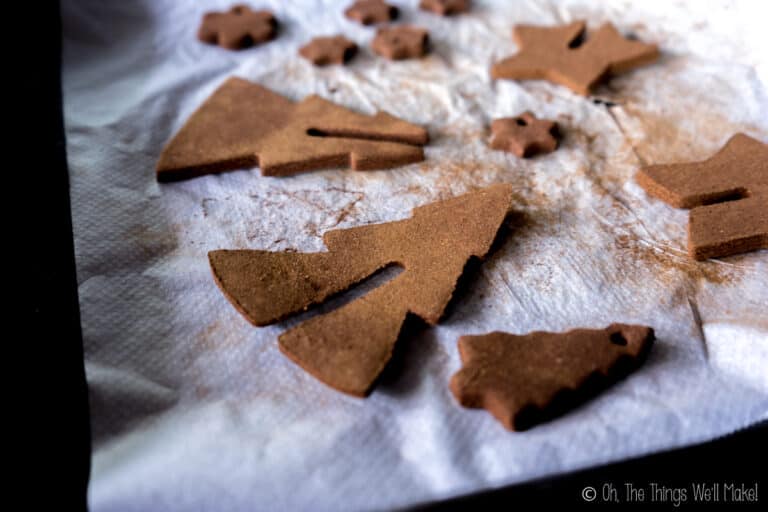 Once fully dry (and cool), carefully remove the ornaments from the baking sheet with a spatula.
Finishing your Cinnamon Ornaments
While I think these ornaments are beautiful unfinished, they can also be painted or decorated in other ways.
Smoothing the edges
Before painting, see if there are any rough edges. Any rough areas can be gently scraped with a knife or scissors to smooth them. You can even gently sand them to give an even smoother look.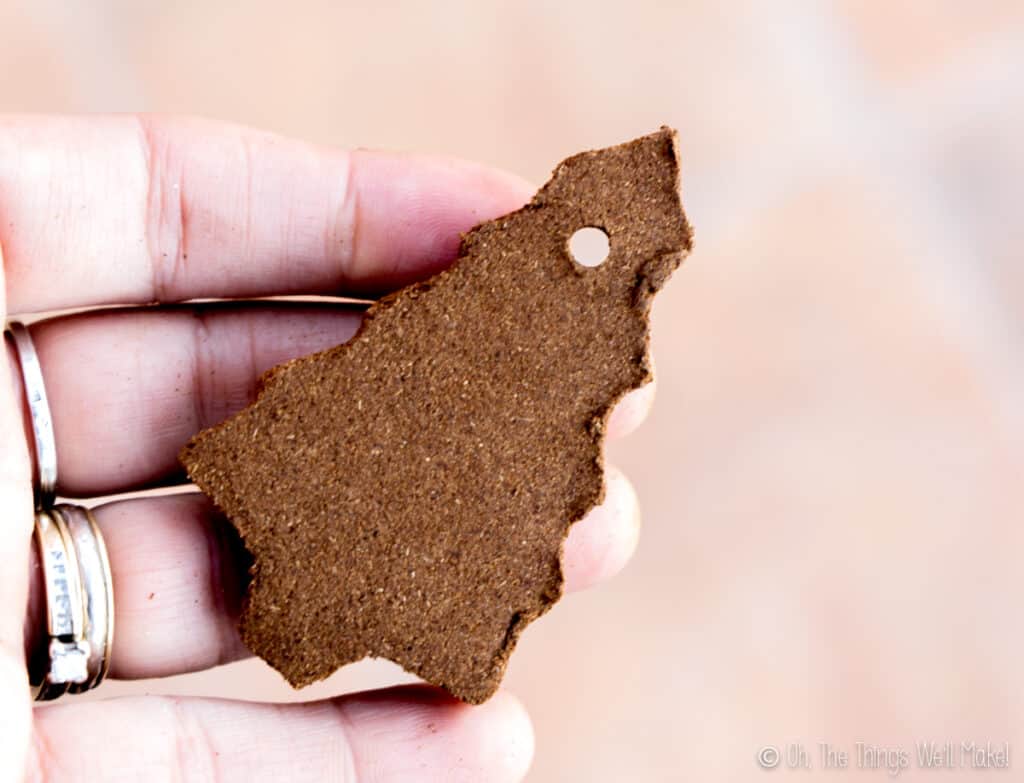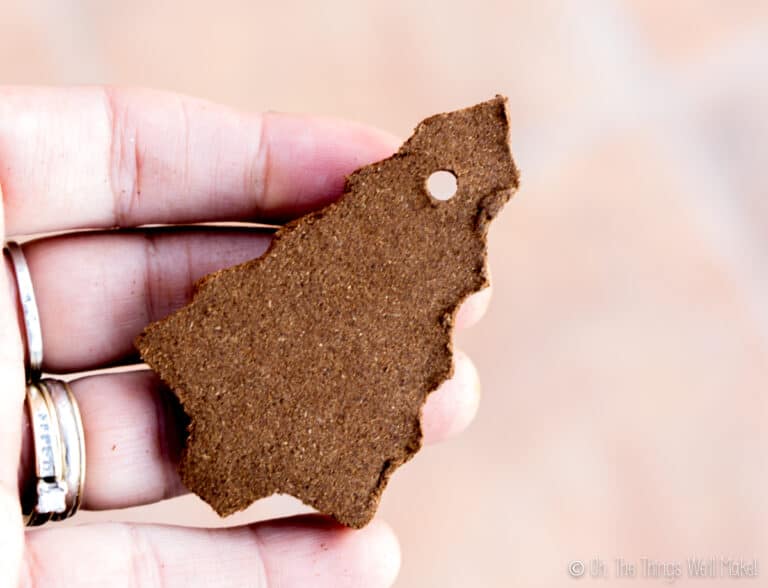 Decorating the ornaments
Once smooth, you can either paint the entire surface, or let the beautiful cinnamon color shine through. Either leave them unfinished or embellish small areas with paint, glitter, or sequins.
Because these cinnamon ornaments are the color of gingerbread, I love decorating them in a similar way. Painting around the edges of the ornaments with puffy paints make them look like frosting was piped on them. (Gingerbread men ornaments look especially cute!)
You can also paint these ornaments with glue and then shake some glitter over the glue to adhere the glitter. (Once adhered, shake the excess glitter off.) Or use glue to adhere sequins or small beads for further embellishment.
Hanging your ornaments
Once the paint has dried, loop some twine or ribbon through the hole in the top of the ornament to hang it. (See how to make a homemade bakers twine here.)
How to Store Cinnamon Ornaments
To keep your ornaments safe for year after year, wrap them in tissue paper to protect them. Then wrap the tissue paper in an airtight container or plastic bag to keep moisture out.
You could also store them inside my easy snowflake gift pouches (made from upcycling t-shirt sleeves). That would also be a lovely way to present them as gifts.
Looking to make more?
Subscribe to my newsletter for the latest projects (and recipes)!

Homemade Cinnamon Applesauce Ornaments
Create beautiful rustic homemade ornaments that will keep for years.
Print
Pin
Rate
Materials
1

cup

applesauce

1 1/3

cup

ground cinnamon

2

Tbsp.

white glue

optional, for stronger ornaments
Instructions
Mix together the applesauce and ground cinnamon in a bowl. (You can also add some ground cloves to darken the color and add more scent.)

Check the consistency of the mixture. We're aiming for a damp dough that holds its shape when you squeeze it. If you find that the mixture is too wet, add some more cinnamon (adding about 1/2 tsp at a time). If the mixture is too dry and crumbly, add more applesauce or white glue (a half teaspoon at a time) until the mixture becomes more firm.

Sprinkle a flat work surface with some cinnamon to prevent sticking or cover the surface with parchment paper. Pour the spiced applesauce mixture onto it.

Roll the dough out so it is about 1/4 inch thick. Use cookie cutters to cut out your desired shapes.

Use a spatula to carefully move the cutouts onto a cookie sheet lined with parchment paper.

Poke a hole in the top of each ornament to create a hole for hanging. A straw effortlessly removes the hole cleanly, but it can also be done with a bamboo skewer or a pencil.

Bake at 200ºF/90ºC for 2 hours or until completely dry. The ornaments should be firm when done, but not crispy as this may cause breakage.

Allow the ornaments to cool. Then, carefully remove them with a spatula.

You can leave the cinnamon ornaments natural or paint them. Dimensional paints work wonderfully for decorating these ornaments. Rough edges can be sanded or scraped off with the edge of a knife or scissors

Thread some twine or ribbon through hole to hang your ornaments.
Notes
You can omit the applesauce and make cinnamon ornaments with only cinnamon and glue. The white glue adds flexibility to the ornaments that helps strengthen them and make them less prone to breakage.
These can also be dried in a dehydrator instead of the oven. Ornaments made with glue can be air-dried.
Store the ornaments in a cool, dry place. It's best to seal them in some sort of air-tight container to keep moisture out.