Some of you have been showing interest in reading more about life here in Spain, so I decided to start sharing more about some of the different local celebrations that you might not be familiar with if you've never lived here.
One of these lesser known celebrations is that of Saint Anthony of Abbot, the patron Saint of the animals.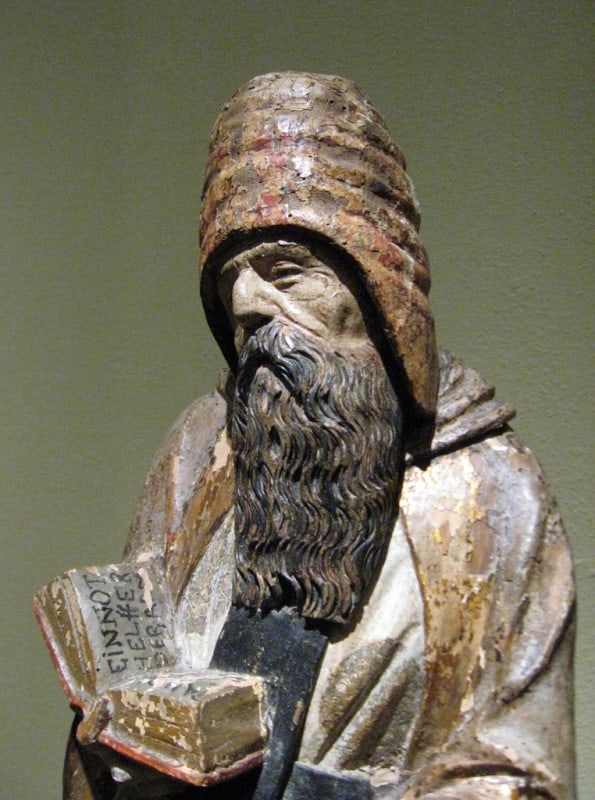 Saint Anthony was from Egypt, and was said to have given away all of his belongings to the poor. He spent long periods of time fasting in the dessert, where he was supposedly only accomanied by animals. Because of his high regard of animals, he is now known as their patron saint.
In different parts of Spain, his day, the 17th of January, is celebrated in different ways, but what seems to be a very common practice all over the country is to have a mass dedicated to him on the Sunday nearest the 17th followed by a gathering where people bring all different types of animals to be blessed by a priest.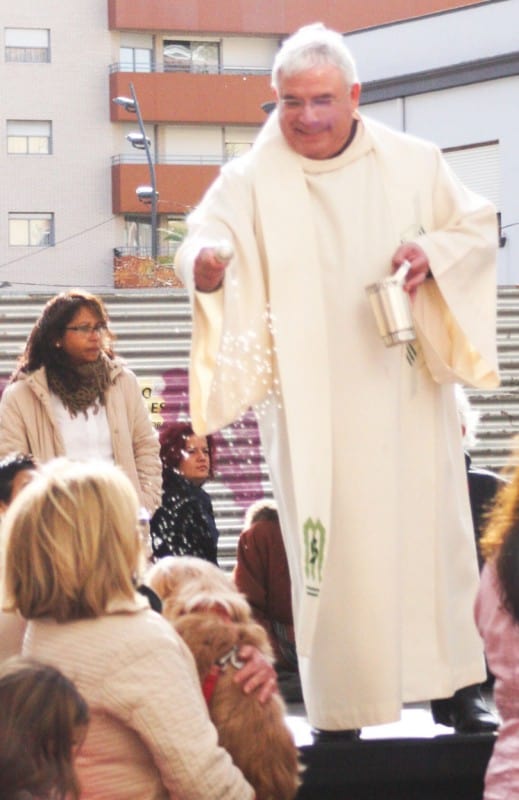 Similar to a baptism, the priest sprinkles holy water on the animals as they pass by him.
In our town, a small, informal procession of horses and other larger animals leads up to the place where the priest is waiting to bless the animals. Once finished, the rest of the people line up with their animals, from parakeets, bunnies and lizards to dogs, cats and snakes, for their turn in line. Many of the animals were adorned with ribbons or dressed up in their best attire.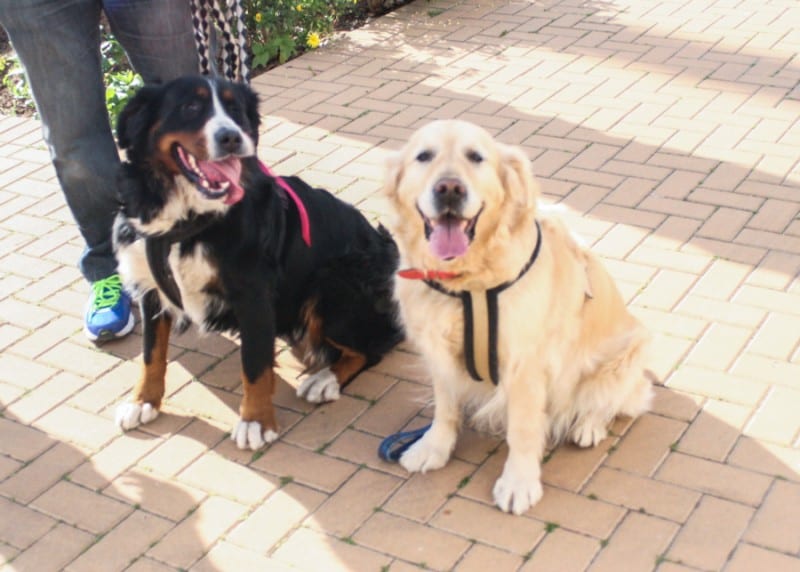 Yesterday, we decided to bring our two dogs, Sheena, our golden retriever, and Kahlúa, our Bernese Mountain dog. You may know her as our evil hen predator. (Yes, we decided against trying to bring all of our hens.) 🙂
We had already brought Sheena to the procession a few years ago with our other golden at the time, Molly, her aunt. Young Kahlúa had never been a part of the festivities, nor had my son, so we decided to let both of them take part in the fun.
Sheena wasn't as impressed by the horses as my son was, and she made the effort to bark at each horse as it passed by. Kahlúa, a country dog by now, was a bit overwhelmed by all of the animals and people filling the street in town. It didn't help that one of the first dogs to cross her path was a pit bull that lashed out at her. After that ordeal, we could tell that she was a bit nervous, and weren't quite sure how she'd react to the rest of the festivities. Being an unusual breed here, lots of people wanted to come and pet her, and we had to turn them away because we were worried about her reaction. As more and more people approached her, her tail hid further and further between her legs.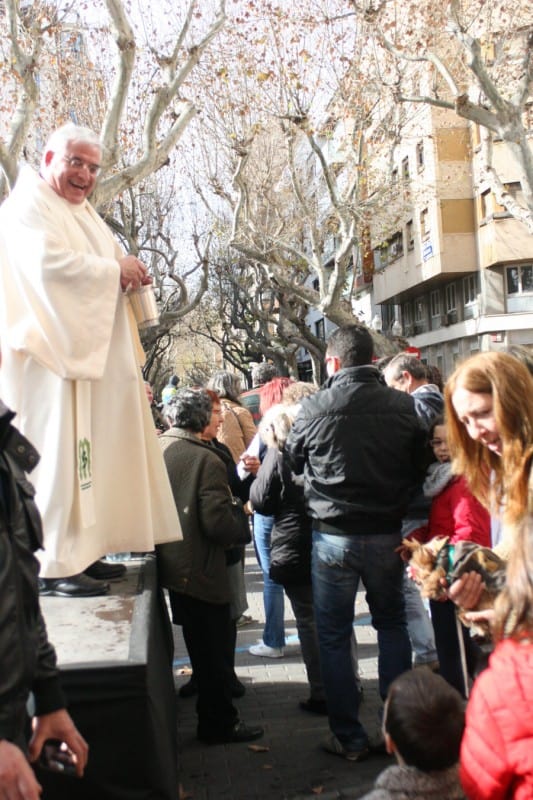 Finally, it was our turn, and we walked them past the priest, who noticed how nervous she was.
"Your dog looks scared of the water," he commented (in Spanish, of course).
I responded that she was scared of everything after being overwhelmed with so many people and animals all at once.
Just past the priest, two women were handing out plastic bags filled with 2 cookies each. They handed us two bags, one for each dog.
Just as blessed bread is often handed out after certain masses and ceremonies, I'm guessing that these cookies were the canine equivalent.
We stopped in an open space, away from the people, and gave the dogs their cookies. By that point, Kahlúa's tail was wagging again, and she happily gobbled hers up. Sheena, on the other hand, spit hers out and left it on the street. Perhaps, in the end, she was nervous too.
Would I bring them again?
Probably not, at least not without getting Kahlúa more used to walking through crowded areas in town.
I am glad that we brought them, though, and glad that my son was able to participate.
So, is this new to you? What are your thoughts about it?