This balsamic reduction recipe is simple, resulting in a sauce perfect for drizzling on salads and fruits. Learn how to make your own, and how to use it.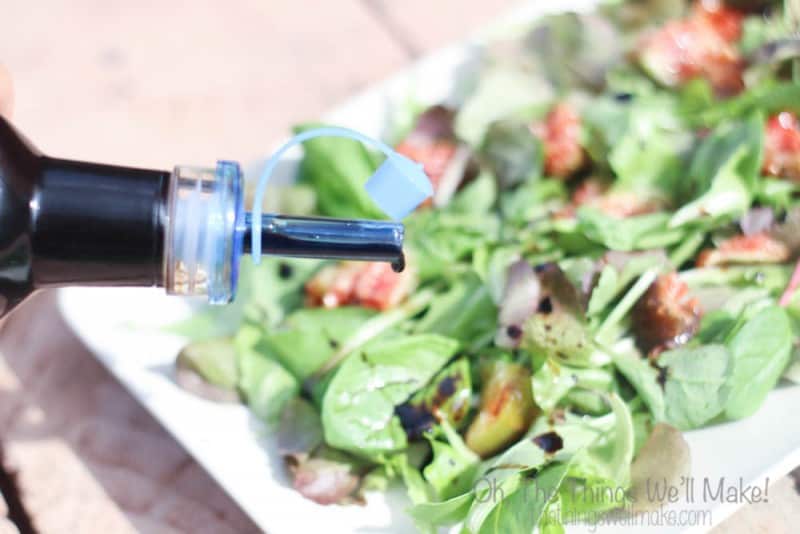 Yesterday, I showed you how to make a beautiful Valentine's Day salad which was drizzled with a homemade balsamic reduction, but I realized that I had never got around to showing you how to make one yourself.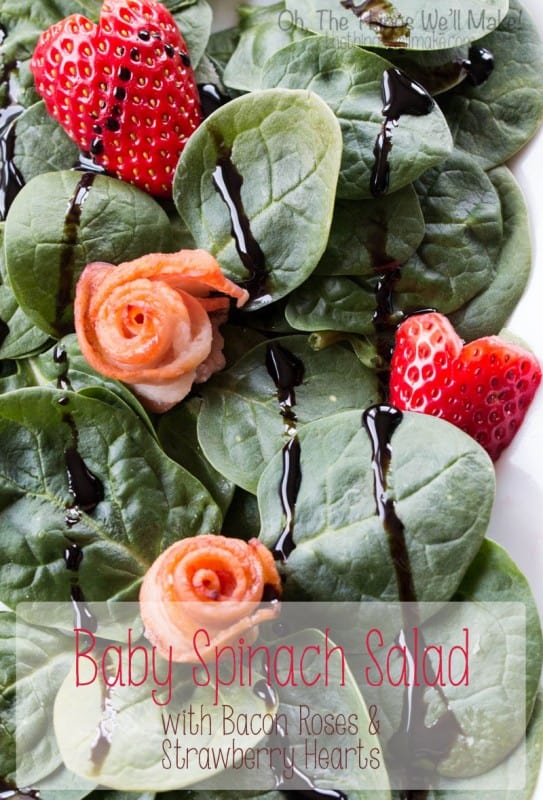 Here in Spain, balsamic reductions have become increasingly more popular in some of the trendier restaurant salad choices, usually served atop a salad with goat cheese and nuts. (Of course the typical Spanish salad continues to be a simple lettuce salad with tomatoes, cucumbers, and tuna fish, served with vinegar and olive oil).
Despite not being a huge fan of balsamic vinegar, I have grown to love salads served with a balsamic reduction. Once reduced, the acidity of the vinegar is greatly reduced, resulting in a sweet syrup of sorts with complex flavors. I don't really know how to describe it.
In the autumn, my favorite salad is probably one of arrugula, fresh figs, goat cheese, and pecans or walnuts drizzled with coconut oil and a balsamic reduction. I love it!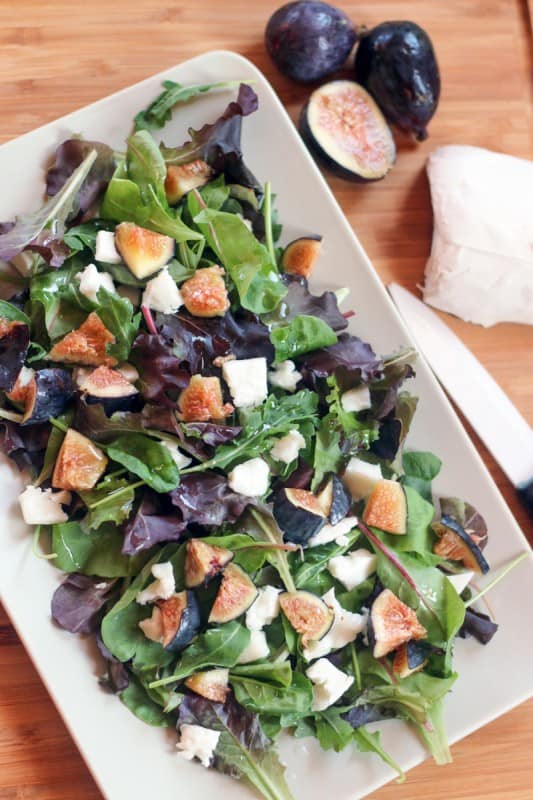 It has become increasingly easier to find ready made balsamic reductions in stores, but most have a lot of added sweeteners and ingredients that I really don't want. I find that a homemade balsamic reduction is sweet enough on its own, and doesn't need the addition of sugar or artificial sweeteners.
When you make it yourself, of course, you can decide what you want to add to this condiment, and can make it your own by adding in a variety of spices or by sweetening it to your taste.
As much as I enjoy the unusual, I'm a bit boring when it comes to balsamic reductions, and I just leave it plain. I think it has a complex enough flavor on its own that it doesn't need anything else, but you are free to experiment with it.
Here is how easy it is…
Craving more?
Subscribe to my newsletter for the latest recipes and tutorials!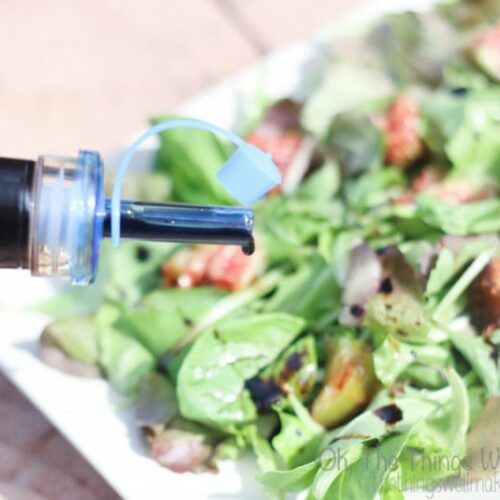 Instructions
Pour the bottle of balsamic vinegar into an uncovered saucepan.

Heat over low to medium heat, stirring occasionally and constantly checking on the consistency of the vinegar. (Don't leave it unattended too long. Don't ask me how I know that! )

As the liquid begins to evaporate, the vinegar will become thicker and sweeter. Keep it at a low simmer. If you turn the heat up too high or leave it unattended too long, you'll end up with a burned, hard, mess at the bottom of your pan. (Don't ask how I know that.)

Once you have reached the desired thickness, after reducing by at least half, take your reduction off the heat and pour into a serving bottle.

Serve with salads or fruits, or however else you choose!