After the tragic loss of one of our first four hens to our evil hen predator, Kahlúa, we needed a way to make sure that an incident like that wouldn't happen again. Our first rudimentary hen run was actually just made out of pallets and fishing nets. I figured that by making a completely enclosed space, that they would be safe from any sort of predator, whether on land or from the air.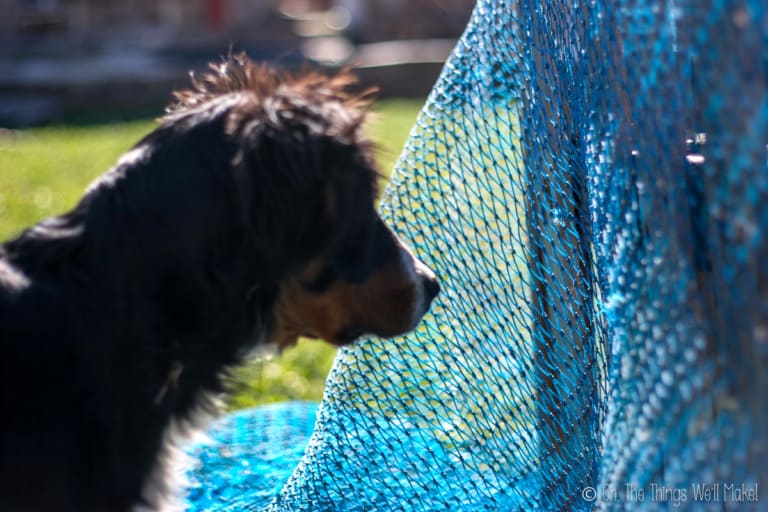 Unfortunately the space wasn't as enclosed as I thought or would have liked. The hens, with all of their feathers, look much bigger than they really are, and our hen was able to sneak out from under the hen house and out into the yard where she was prey to our puppy.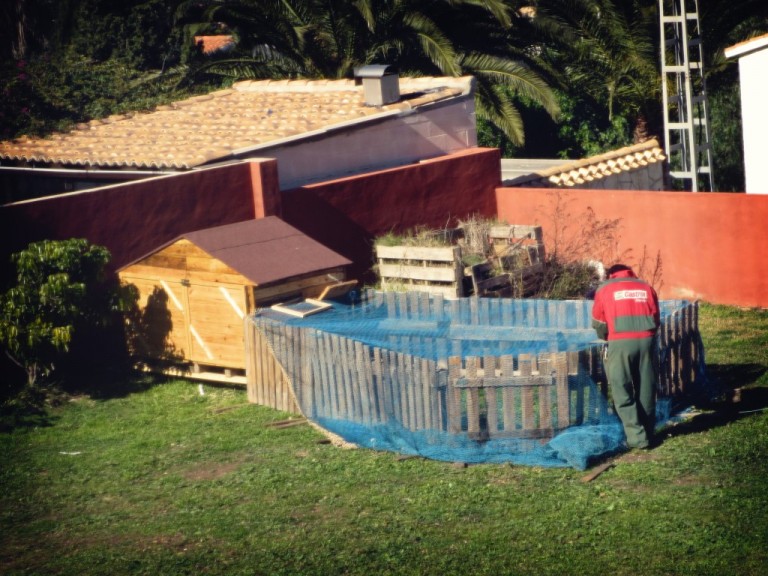 We immediately looked into making a more permanent hen run, and set up a 2 meter high chain-link fence around their coop.
The problem was, I was a bit paranoid about always seeing my dog up against the fence eyeing the hens. In fact, she would start to paw underneath the fence to try to reach them, so I refused to leave her outside anymore when not supervised. That, of course, gets really old really quickly, because I had to lock her inside the house every time I wanted to go anywhere.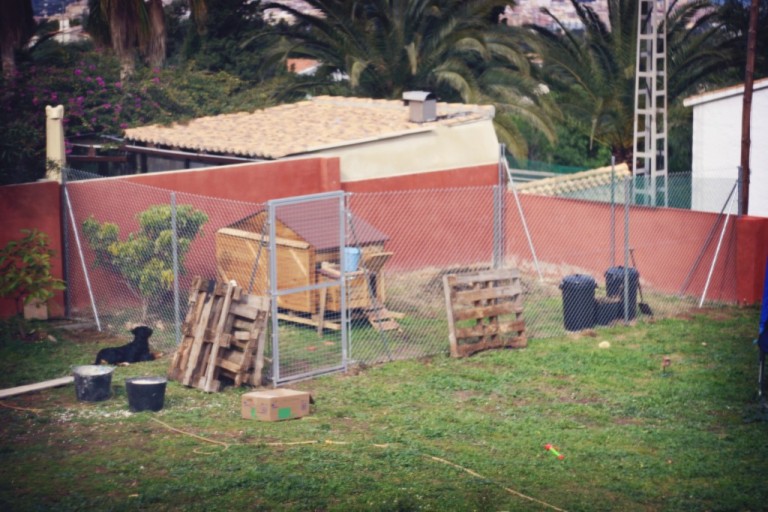 I looked for ideas on how to keep her out, but couldn't find any that I thought would be practical for our situation. I didn't want to have to dig holes in the ground to drive stakes all around the fence.
I wanted something quick, easy and attractive!
We did have the pallet fence that we had made and no longer used. So, I had an idea…
Why not make a pallet walkway around the hen run?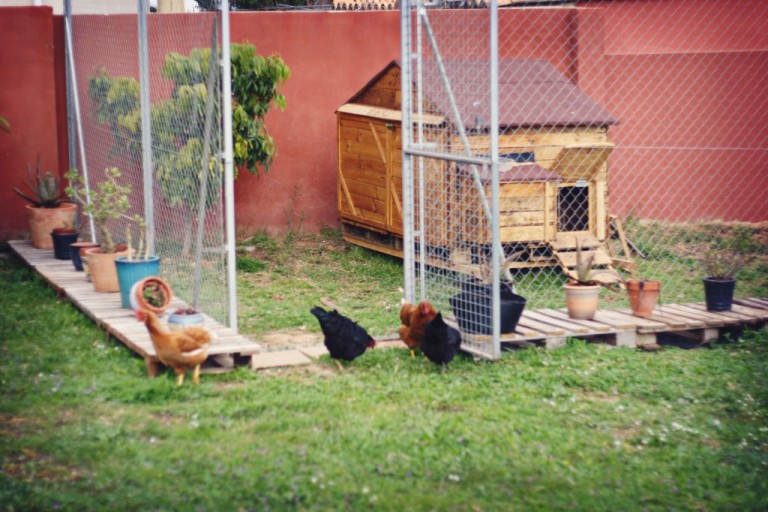 All that we needed to do was to cut the pallets in half, and place them around the fence. The pallets are too heavy for my dog to move, and they prevent her from digging her way into the hen run.
To make it look even better, I put plant pots on the pallets around the run. I actually like the way everything looks with the pallets much better than I did without them!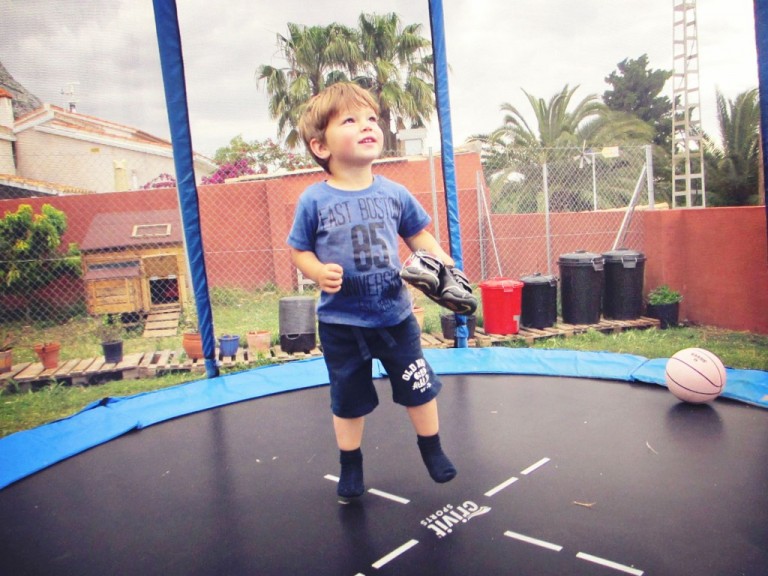 It's also a great place for us to keep our trash can compost bins.
To help keep weeds from growing through the pallets, it's a good idea to put some plastic or weed blocking cloth underneath them.
Obviously if you have airborne predators like Hawks, you will need to add some sort of protection above the hens.
Luckily, we don't have that problem here!!
…Just a few pallets and a couple of hours, and we were set!
Kahlúa still spends hours watching the hens, but I have the peace of mind that she won't dig her way in to attack them.