Making falafel from scratch isn't difficult; I've added turmeric to my easy falafel recipe for a bit of color, flavor and its health benefits.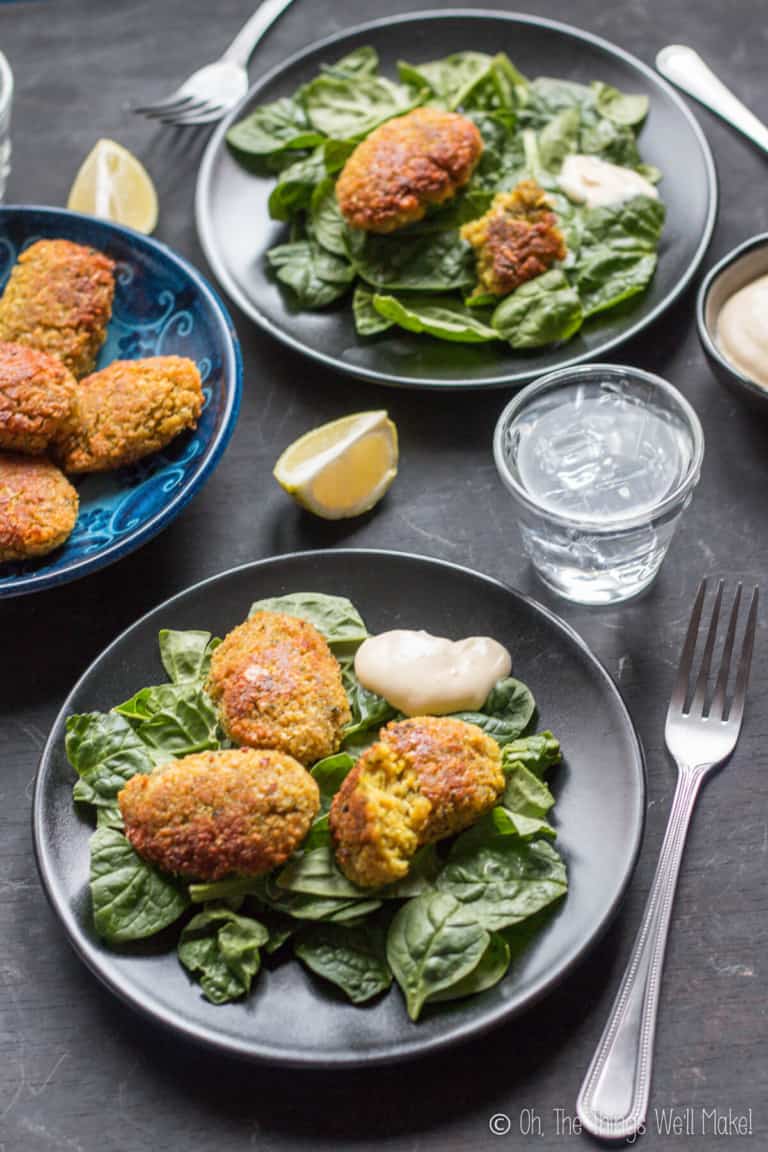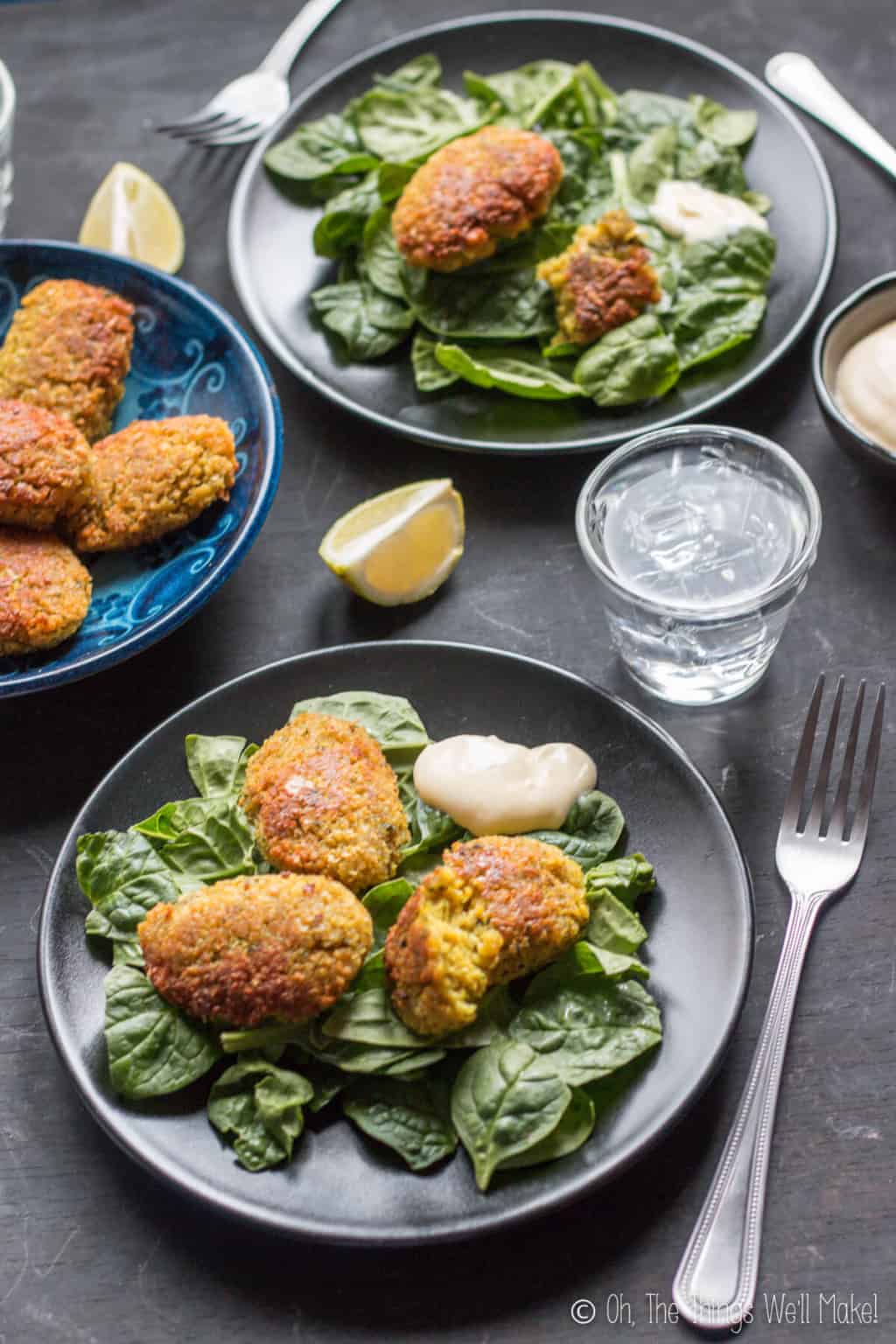 While experimenting with my diet, I have been replacing bread and pasta with other options like legumes. In the past, I haven't eaten very many. Don't get me wrong, I do like to make hummus, and I also occasionally make lentil soup, but legumes haven't exactly been a staple in my diet.
To eat more of a variety of foods, though, without being able to have a lot of the grains I was used to, I am starting to add more legumes into my diet, and have been trying to use them in different ways than I was used to eating them.
Because I love Middle Eastern foods and the spices that accompany them, I decided I wanted to make some falafel from scratch. I have made falafel in the past, but it had probably been over a year since the last time I had made it!
Making falafel from scratch sounds really intimidating for some reason, but it really couldn't be much simpler, and it's a very versatile recipe that you can totally customize to your tastes.
Falafel has always been something that I have experimented with each time I make it. Most recipes for falafel from scratch hydrate the garbanzo beans and grind them up and use them like that, letting them cook in the process of frying them. There are also recipes that cook the garbanzos before grinding or mashing them up, but to me it seems like they end up making more of a fried hummus. I have tried both ways and have also tried a bit of a middle ground route by cooking the soaked garbanzo beans for about 15 minutes before grinding them into a paste. I do find it easier to easily form the falafel that way, and it is probably easier on the digestion too.
I find that when I have a hard time getting the falafel to form together well, it's usually because I haven't processed the paste for long enough in the food processor. The finer the ingredients are ground, the more of a paste you will form, and the easier it will be to form falafel patties. I'm assuming that it's also more likely that the garbanzos are fully cooked during the frying step that way.
Many recipes for falafel from scratch add in some eggs or flour to help make more of a dough to fry, but I prefer to keep this recipe more traditional and how it was meant to be: vegan and gluten free.
To add a flavorful kick, and a bit of color, turmeric was the perfect touch to complete my falafel.
Falafel is traditionally served in a pita, but I have been eating mine with some zucchini noodles to keep my meal on track with the candida diet. I do have a paleo pita recipe that you can use to accompany these if you like.
This is also great accompanied by hummus or tzatziki sauce, but I actually go the Spanish route and usually accompany it with aioli, which can be easily whipped up in a few minutes.
While I do make a traditional hummus occasionally, lately I have been experimenting with making zucchini hummus to try to get more vegetables into my diet. Zucchini hummus is a very healthy alternative, and I really love it to accompany most of the food I've been eating lately.
I will try to share some of those recipes with you soon. Meanwhile, here is my easy falafel recipe with added turmeric.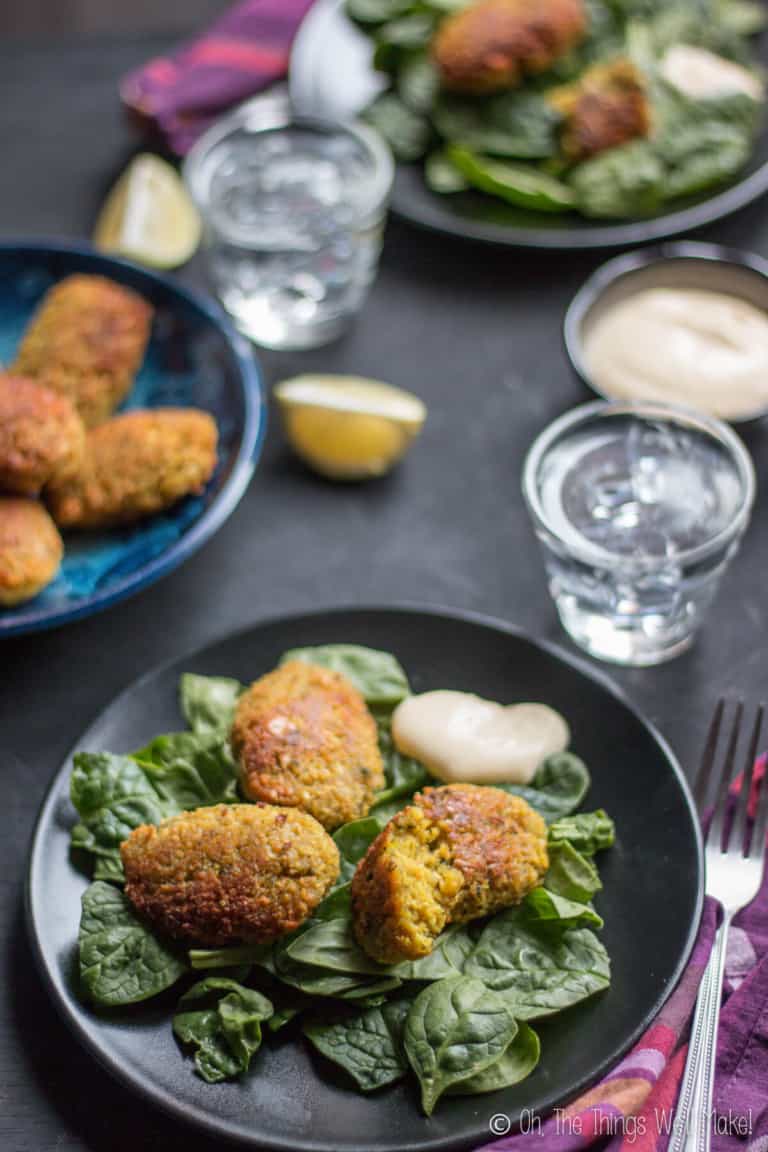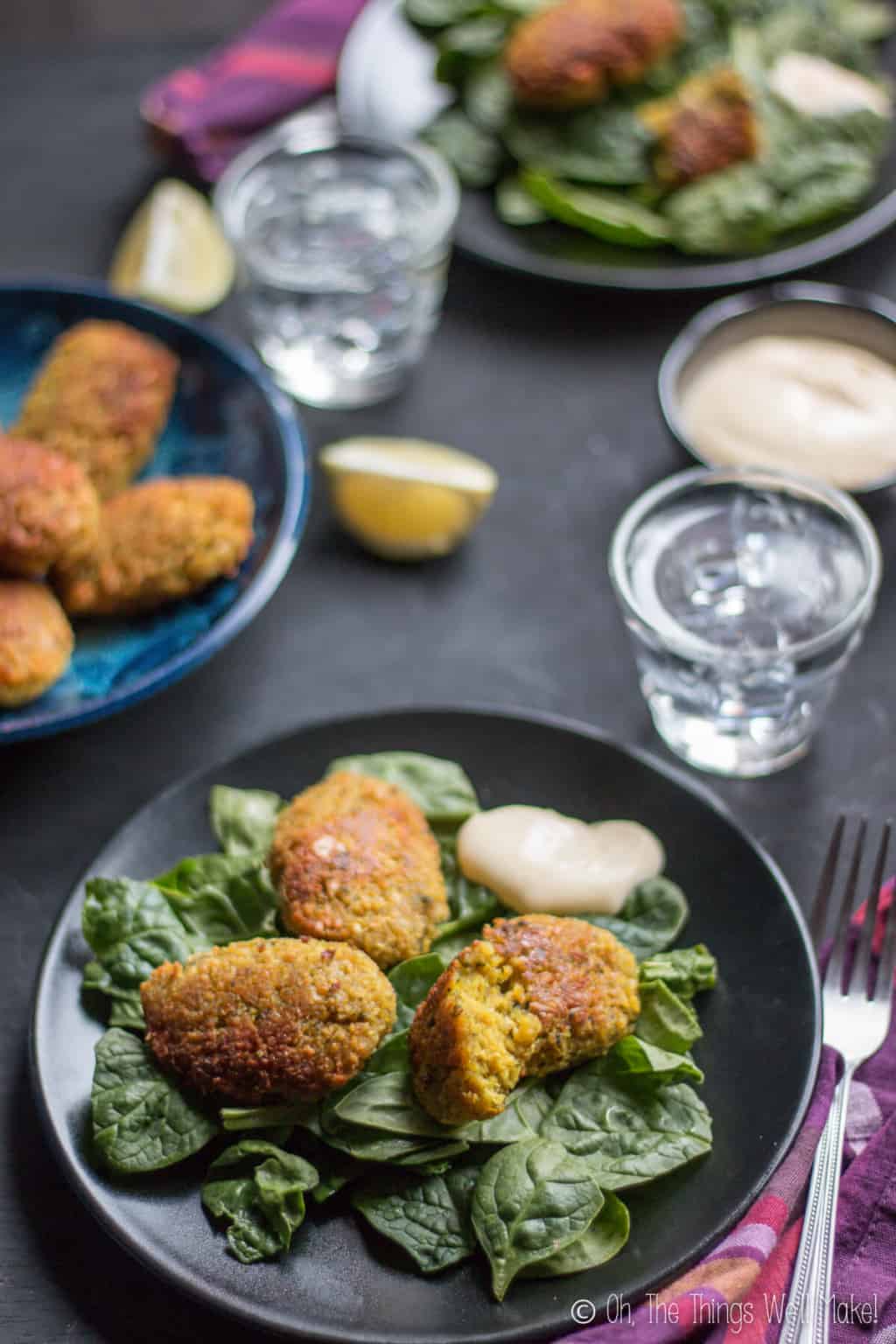 Craving more?
Subscribe to my newsletter for the latest recipes and tutorials!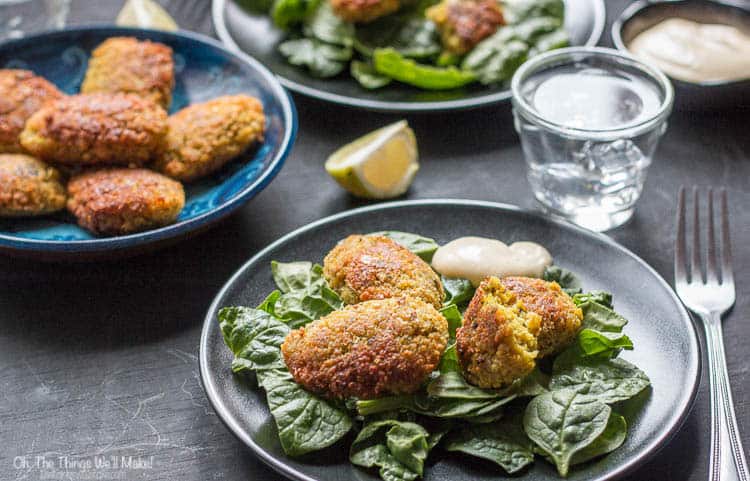 Ingredients
1 1/2

cups

garbanzo beans

1/2

onion

roughly chopped

1

small bunch

fresh parsley

4

cloves

garlic

1

tsp.

salt

2

tsp.

cumin

3/4

tsp.

turmeric powder

1

pinch

cayenne pepper

oil for frying
Instructions
Soak the garbanzo beans overnight in water, or at least for several hours. They should double in size.

Drain and rinse them well. Then add them to your food processor along with the chopped onion, garlic cloves, parsley, salt, cumin, turmeric, black pepper, and cayenne pepper.

Process the ingredients together until you get a coarse meal. Scrape the sides down periodically and keep mixing until you start to get more of a paste so that the mixture will hold together more easily.

Add some oil to your frying pan, and begin heating it over medium heat.

While the oil is heating, form a trial falafel by either using wet hands to form a small patty, or you can use two spoons together or a falafel scoop. I usually use the two spoon method, and don't like to make them too big. Smaller falafel hold together better, and are more likely to completely cook through.

If you have a hard time getting the falafel to hold together, you can first try processing your mixture in the food processor for longer to get more of a paste. If they still don't come together well, you can add in some flour and/or an eggs, depending on your diet, to help bind them together.

Finish forming all of your falafel, and fry them in the oil until they reach a golden brown color on both sides.
So, there you have it!
See, making falafel from scratch isn't difficult at all. Feel free to use my easy falafel recipe and customize it to suit your taste. I hope you enjoy it!