Foraging for teas is a fun, inexpensive activity that allows you to try using plants in a new way and appreciate the "weeds" in your garden.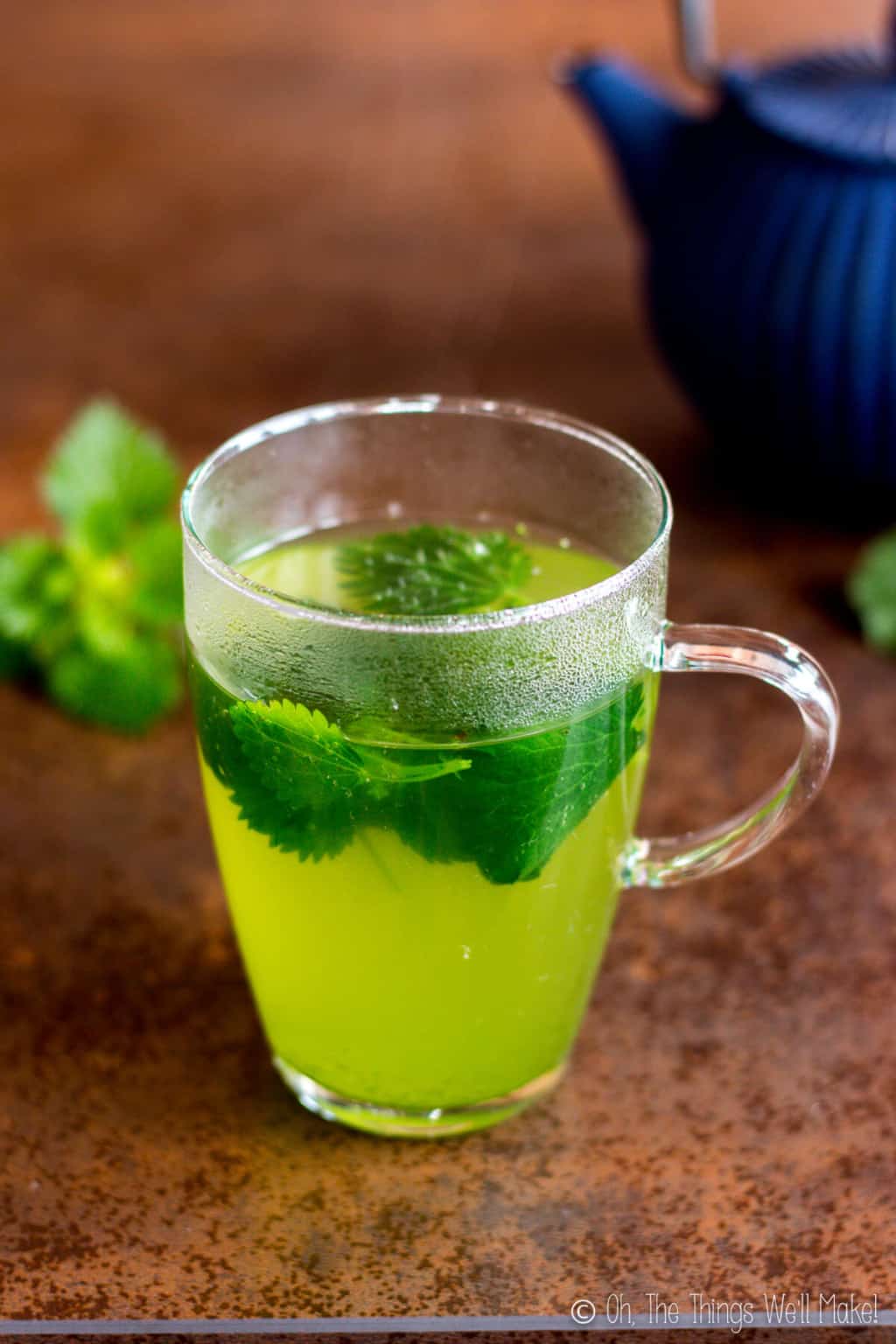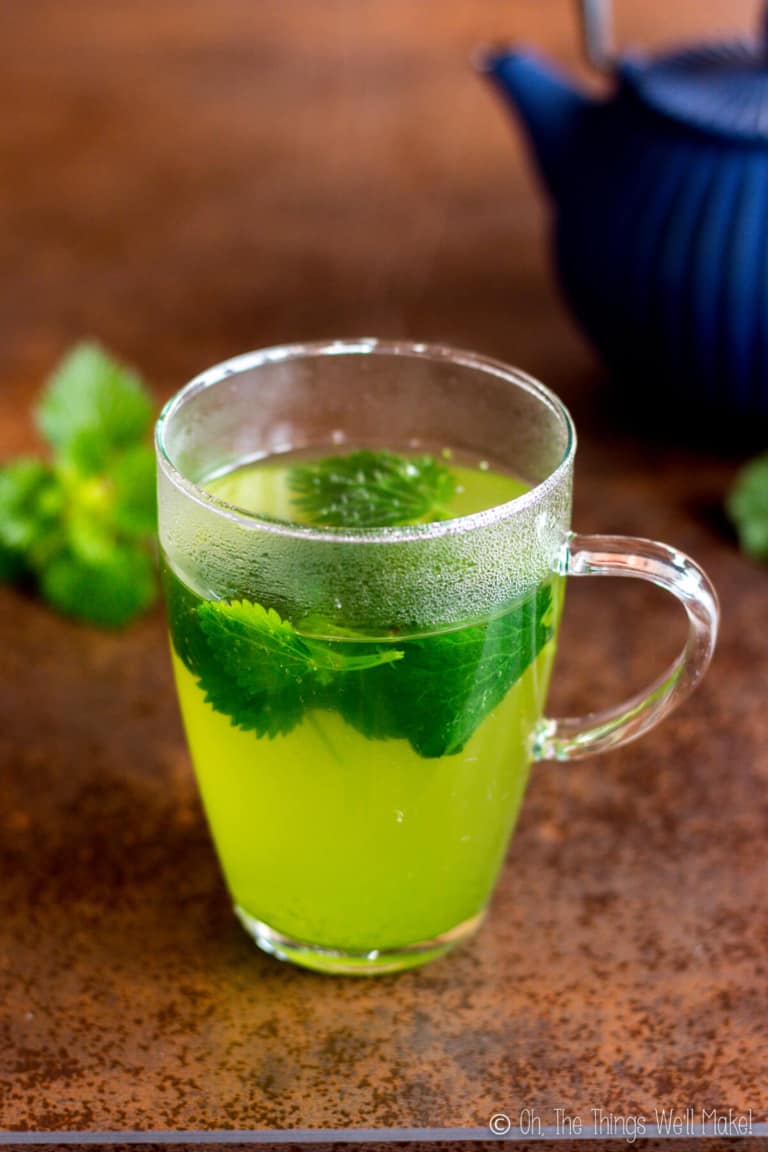 With the coming of spring and warmer weather, I have been wanting to get out in the garden more. The sun brings with it warmth and energy, making me feel much better in general.
With the beautiful weather enticing me to get outside more, I've been spending more time in the garden and noticing all of the "weeds." Rather than get rid of them all, I decided to take advantage of their nutrients and save some of them for herbal teas.
Have you ever done that?
To be honest, I wasn't even aware that a lot of the plants that grow wild in my garden are full of nutrients and perfect for eating, but now that I know, I'm hooked.
My favorite wild plants for herbal teas:
Today I'll be showing you some of the "weeds" that I can find in my garden and use for herbal teas.
Stinging Nettle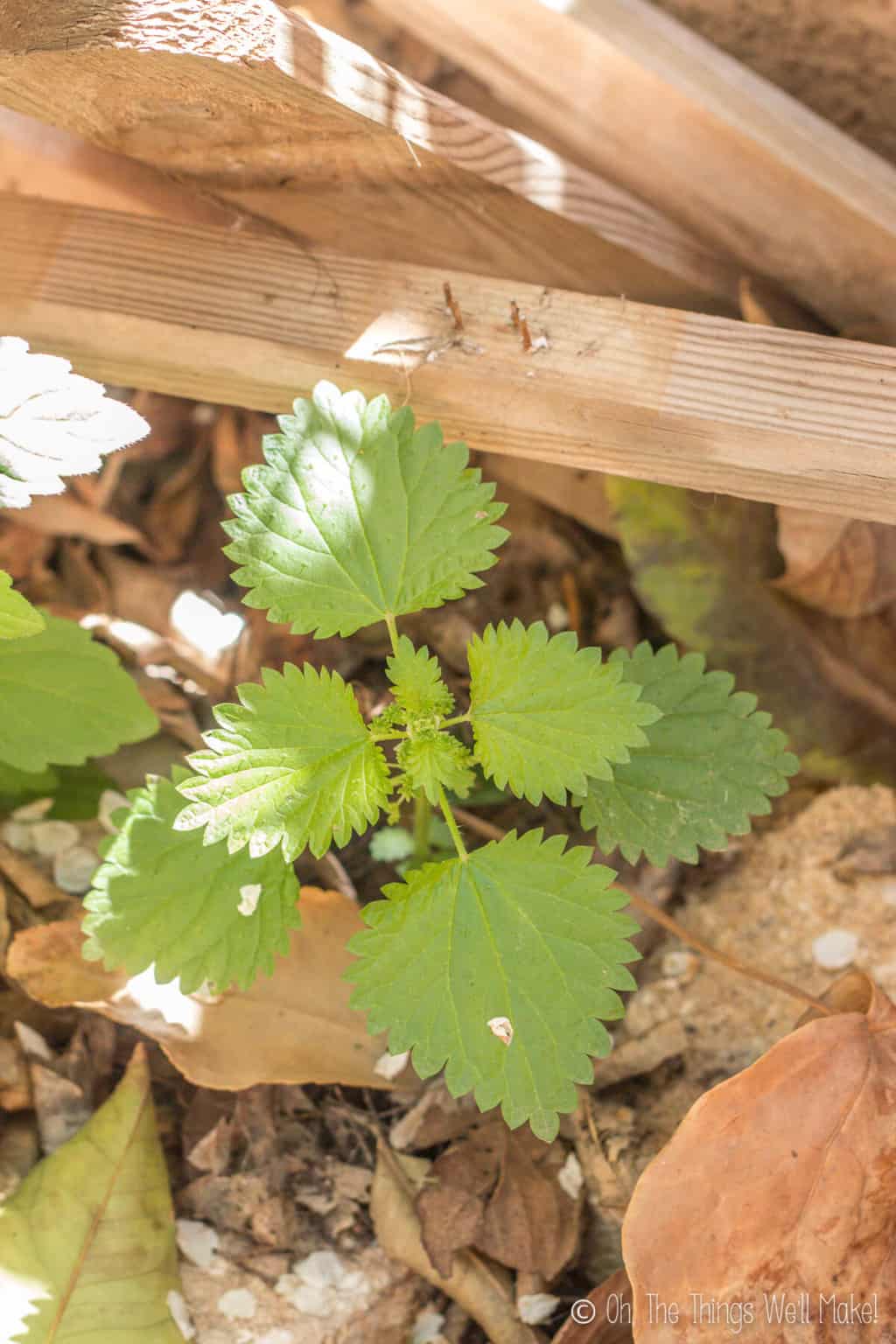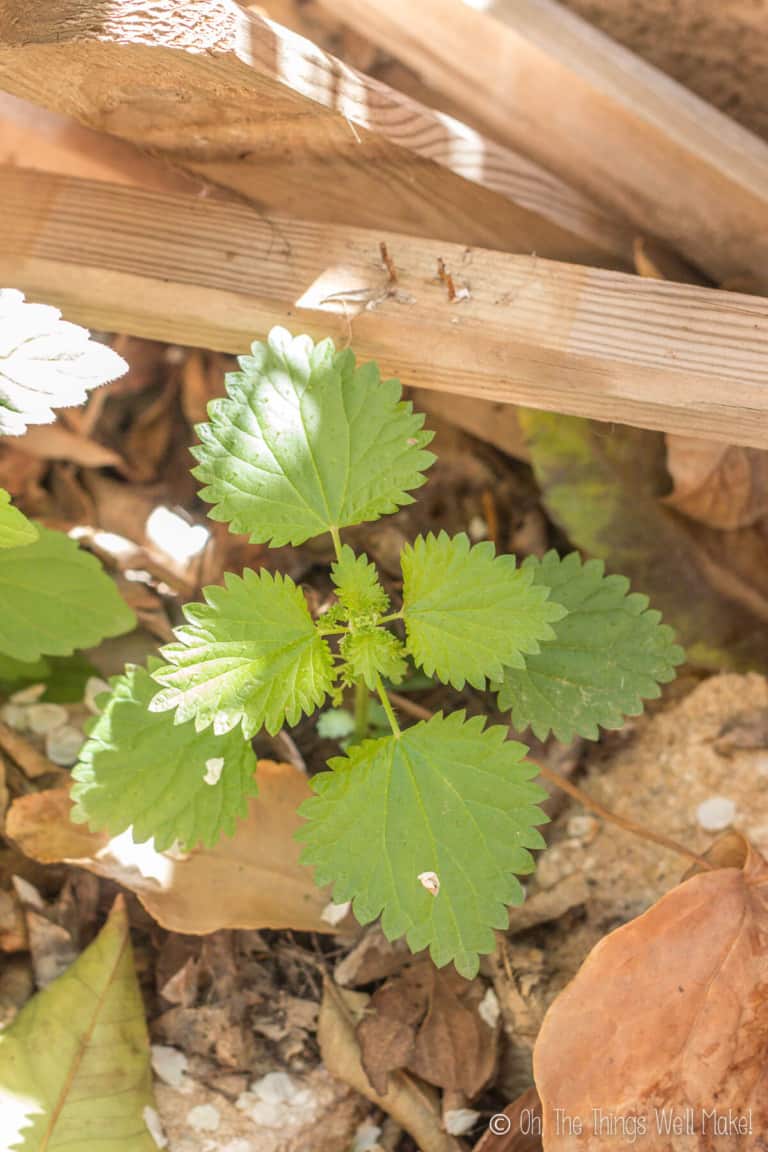 This is probably my least favorite "weed" when I'm weeding in the garden because when you touch it without gloves, it "stings" you. On the other hand, it's probably my favorite wild plant for herbal teas.
I had read years ago about how you can cook nettles and eat them like spinach; so I decided to try it. When cooking them, they no longer sting, but I still didn't love eating cooked nettles.
It wasn't until seeing a fellow blogger, Sarah from Real Food Outlaws, recommend it in a postpartum tea, that the light bulb went on. I could forage for my own and infuse it into an herbal tea!
I have since tried them that way, and have found a new appreciation for them.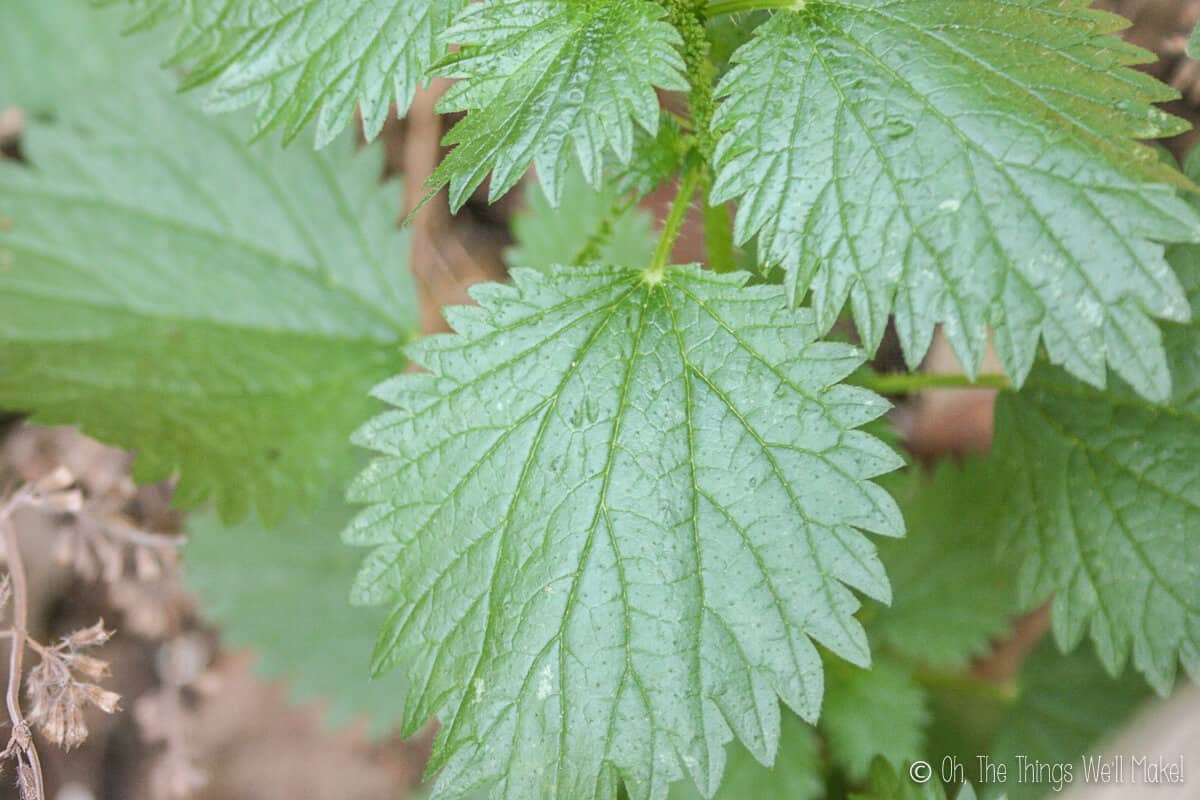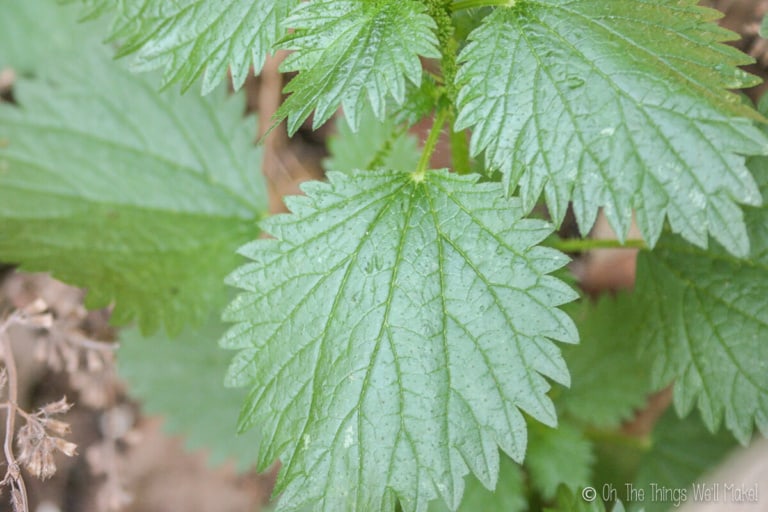 You should choose the younger plants, pulling off some of the top leaves with gloved hands. You can then boil them in water fresh, and strain the leaves out of your tea. Or you can dry them, after harvesting and rinsing them, to be able to enjoy them year round. That's a great way to do it because they are best harvested at the beginning of spring before they get hard and fibrous.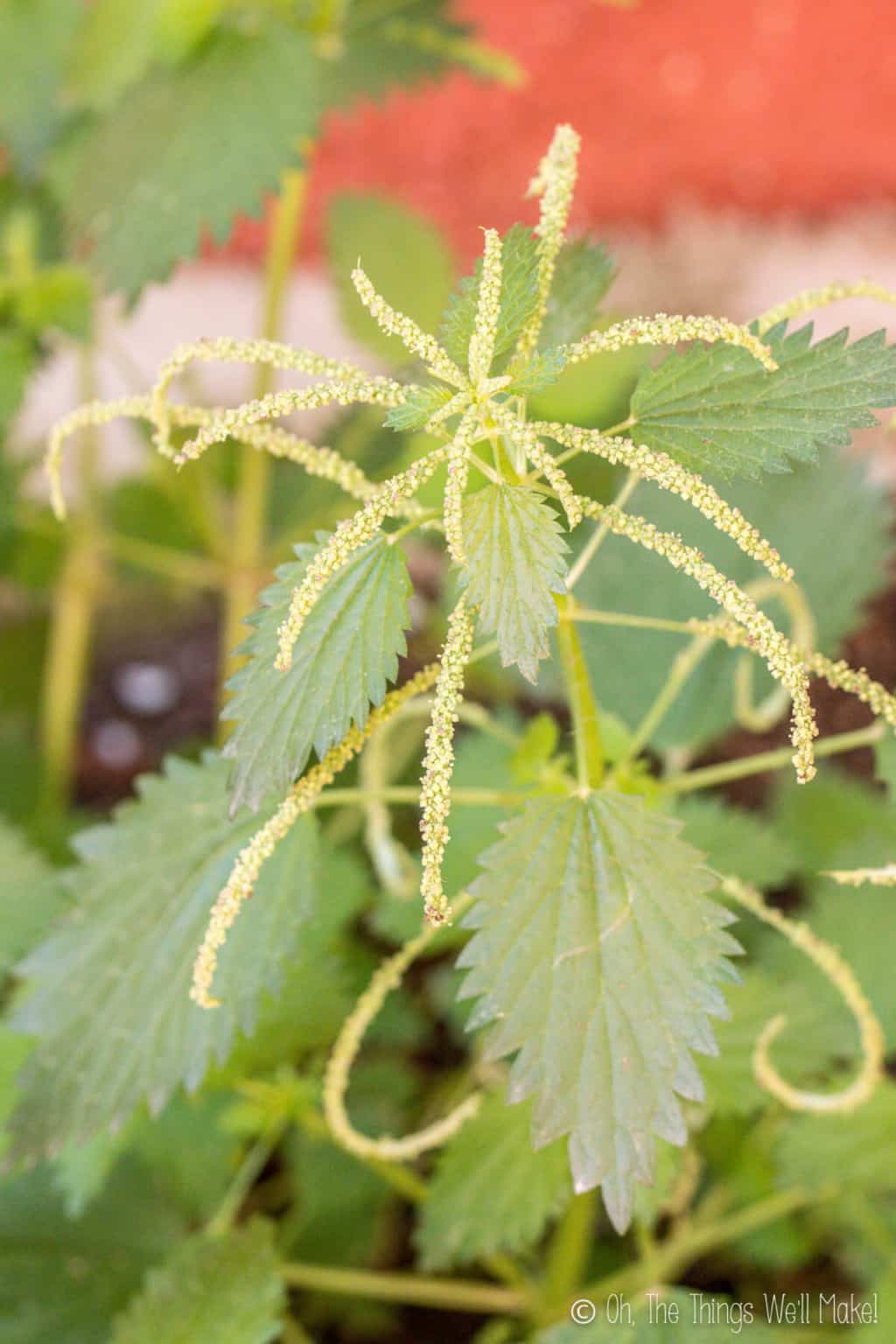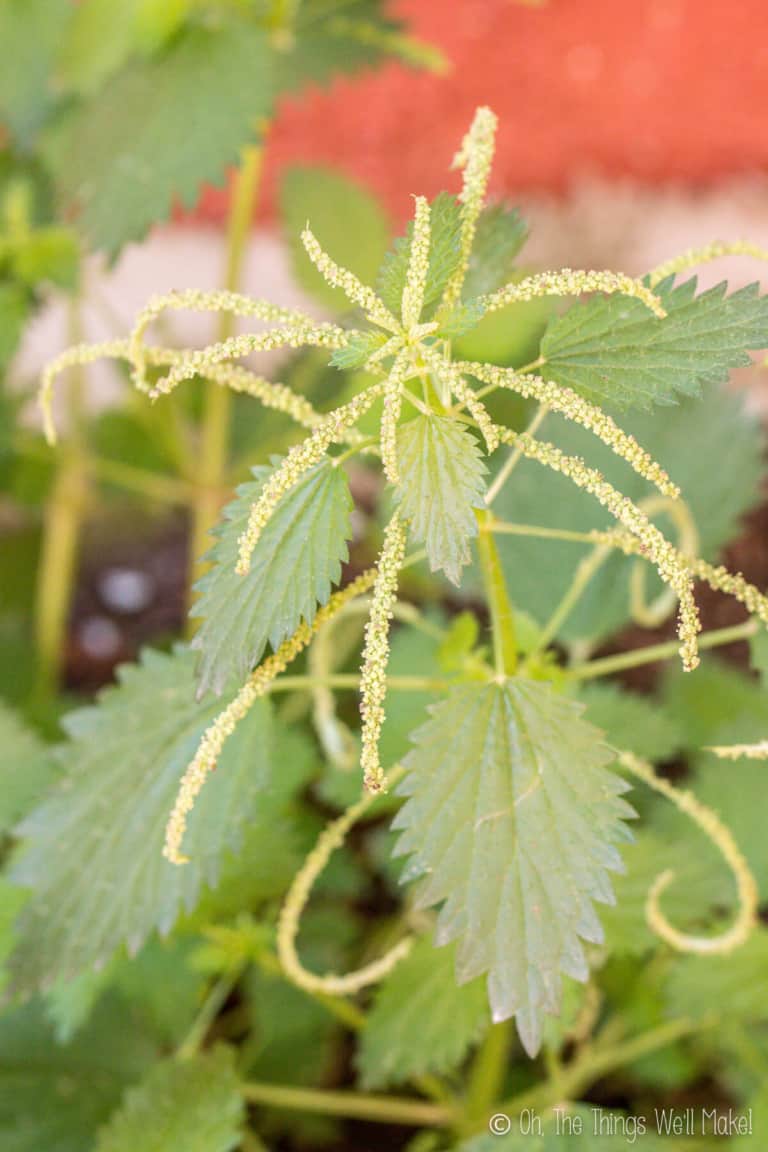 Nettle is very nutritive and can help with everything from allergies and asthma to hypertension and menstrual cramps.
Read more about its benefits here.
You can also use nettles in smoothies! Here's my recipe for a nettle smoothie.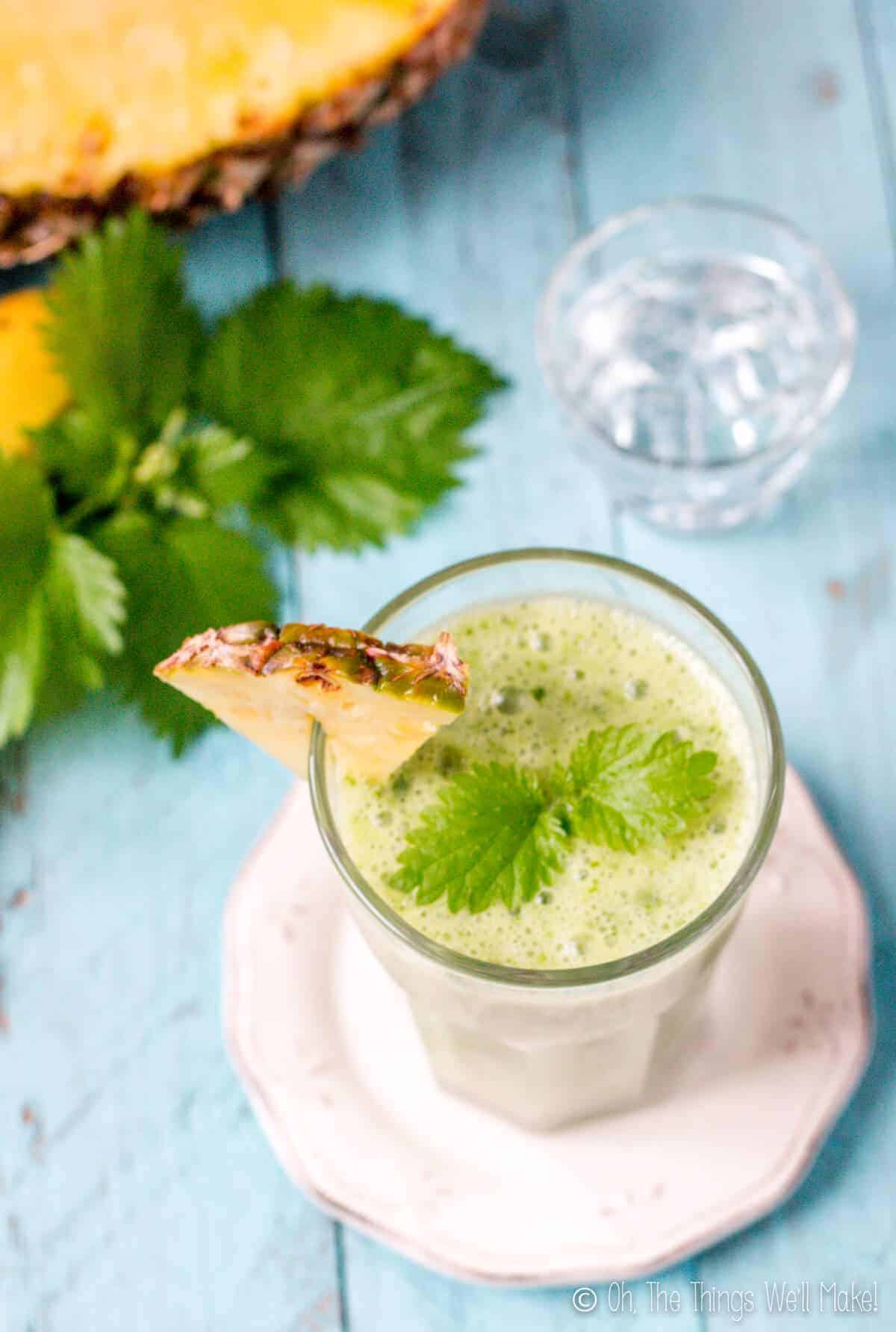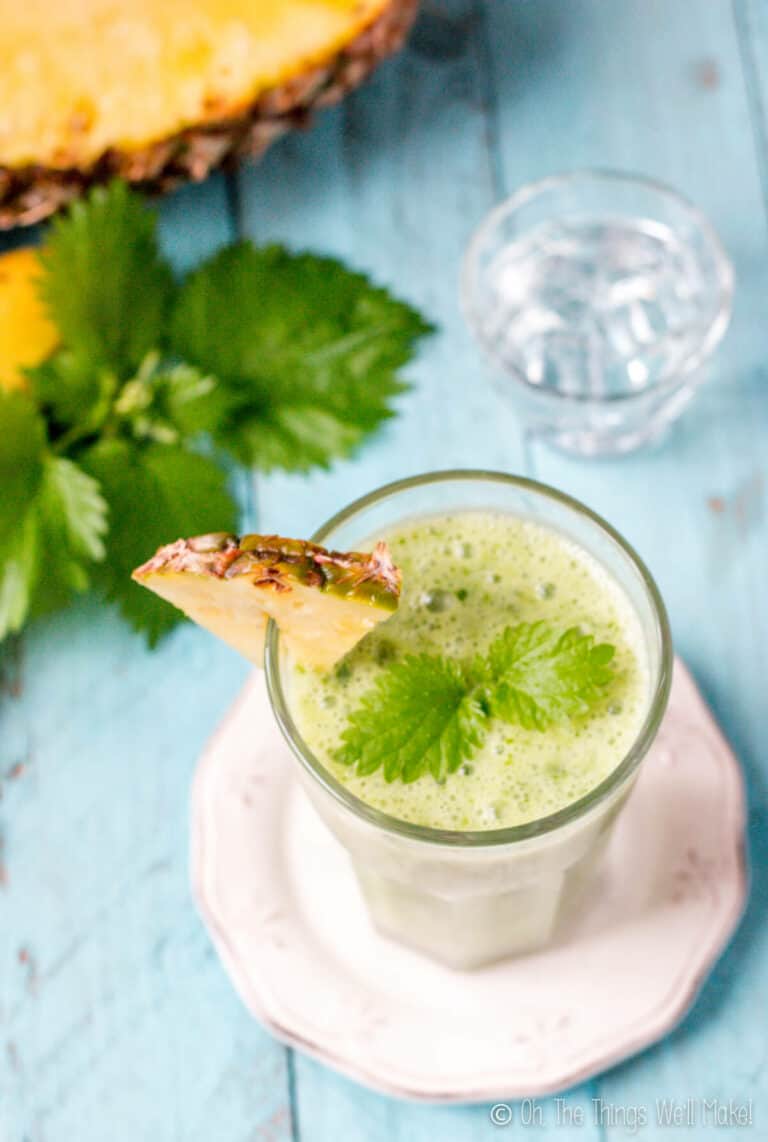 They are very handy plants to have around. Here you can read about 20 surprising ways you can use stinging nettles!
Mallow plants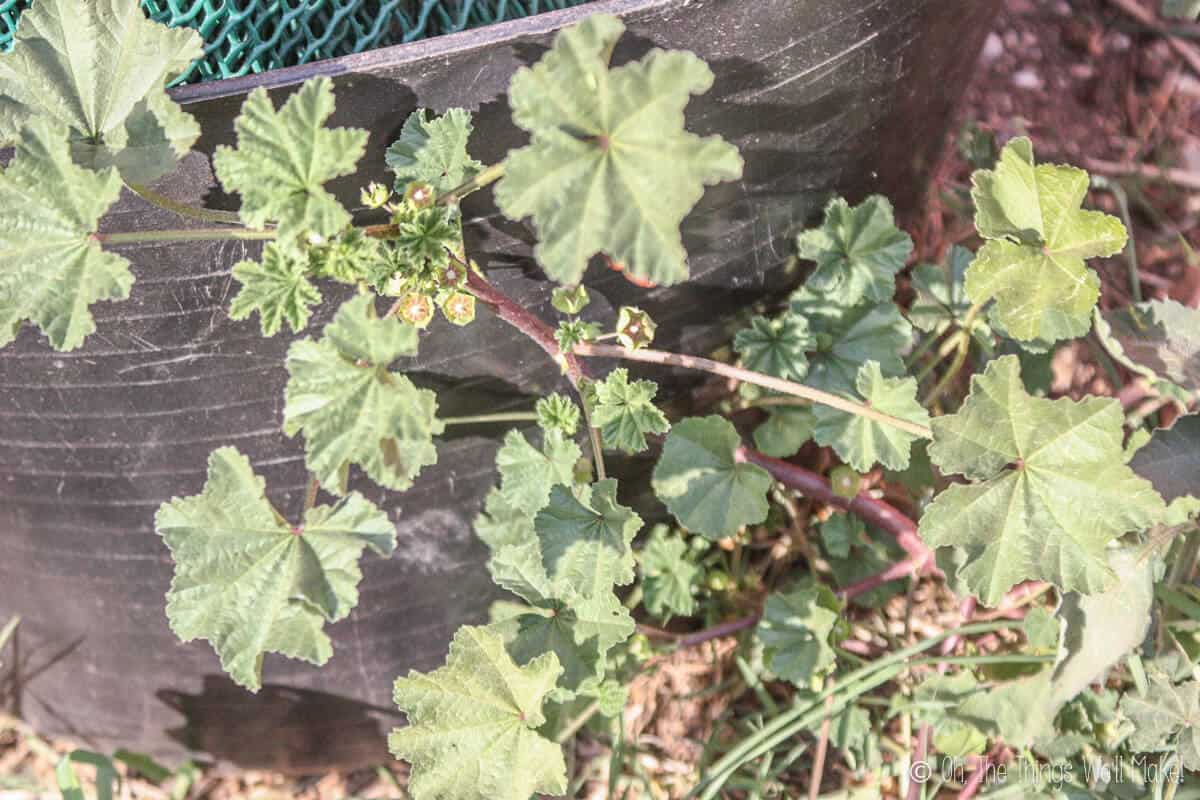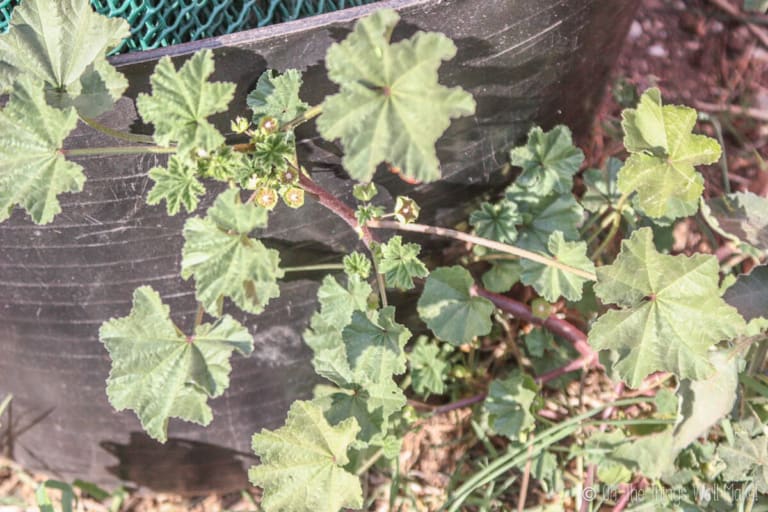 There are different species of mallows, all of which can be medicinal, and none of which are poisonous.
They are said to help cure coughs, and can be used to sooth an acidic stomach or diarrhea, or skin affected by burns or stings.
You can read more about it here.
They are plentiful in my yard, and I have never liked them much because they have a strong root that makes them difficult to pull, but learning about their usefulness makes me hate them a little less.
Plantain plant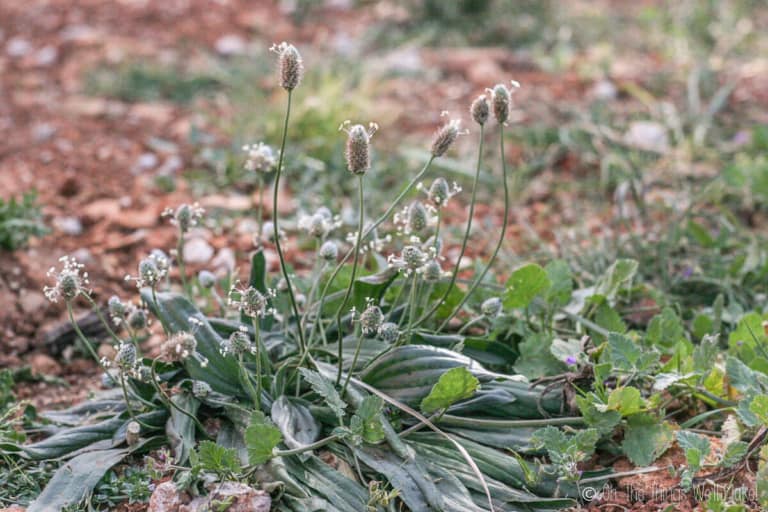 If it works, this might be the most useful "weed" for my family because we are plagued by skin conditions.
Just as the eczema patch on my skin has cleared up with the removal of sugar and gluten from my diet, my son's eczema has been getting progressively worse. While we have made a few mild changes to his diet, I'm not ready to make any radical changes just yet.
This week I made a new cream for him that seems to be helping him quite a bit already. If it proves to keep working well, I promise to share it with you. Meanwhile, I am also experimenting with macerating some plantain leaves in olive oil to use on his skin.
There are several types of plantain herbs, some with broader leaves, and others with narrower leaves. All of them are said to be almost miraculous for healing sores and other skin problems, but they can also be used in infusions or eaten, and are said to help with everything from diarrhea to bronchitis.
You can read more about the benefits of plantain here.
Olive Leaf tea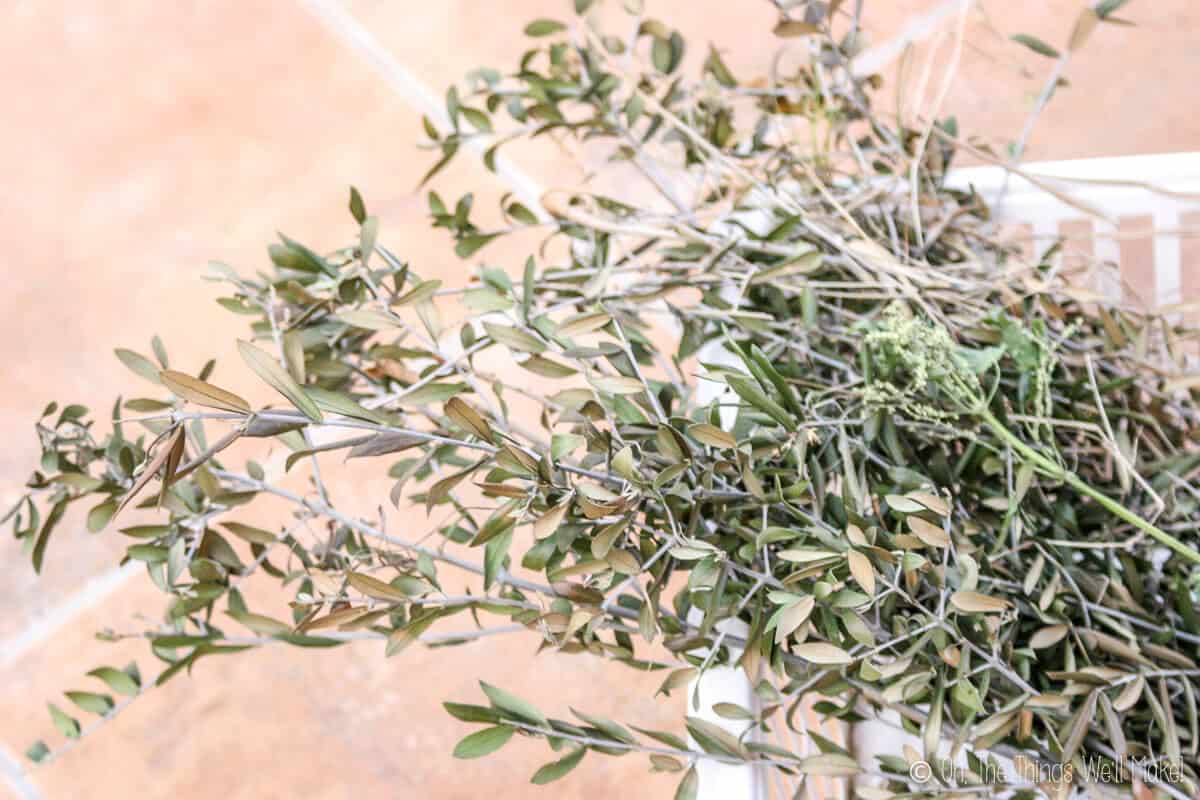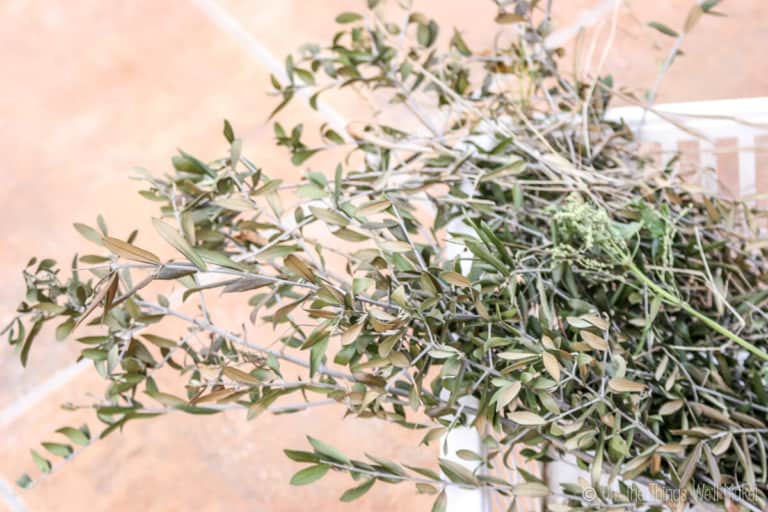 This may not be so commonly found in all parts of the world, but olive trees grow wild in my area.
I can find unsprayed olive trees on my mountain hikes, but I also have an olive tree at my house from which I can harvest some leaves for tea. My tree is a bit ugly right now as we have uprooted and moved it to a new location and heavily pruned the leaves to make up for the reduction in roots. It seems to be adapting, though, and I was able to use the leaves I pruned for infusions.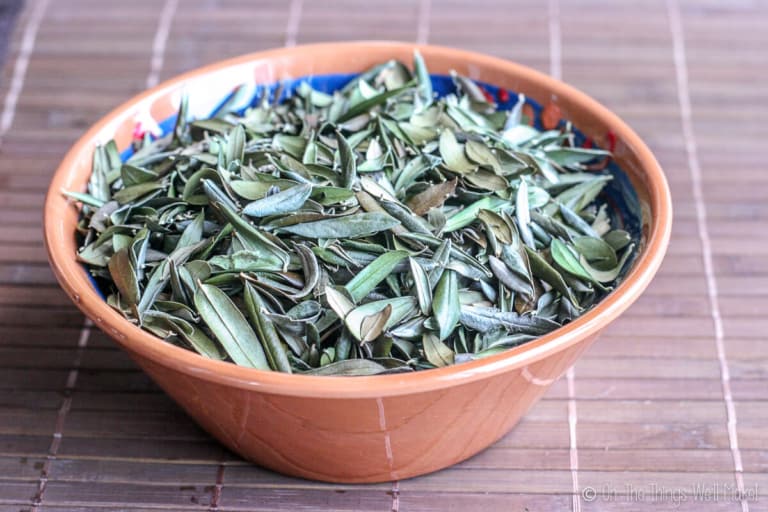 Olive leaf tree is said to have more antioxidants and vitamin C than green tea. It is also antiviral, and helps to lower blood pressure and prevent heart disease. Diabetics should be careful with it because it can also lower your blood sugar.
You can read more about the health benefits here.
Foraging for teas is fun!
It's a shame that most people don't realize how useful the many weeds and wild plants in their area can be.
Living on a mountain here in the Mediterranean region, I'm extremely lucky to have access to a variety of beneficial wild plants. I can find wild herbs like lavender, thyme and rosemary and also see wild olive, fig and carob trees, but I like to make use of everything I find around me, even the less obvious plants.
Do you do the same?
I'd love to hear about what plants you have around you that you use in unexpected ways.
Keep in mind that you should do your own research when it comes to using these (and other) plants and herbs, particularly when children will be using/consuming them. Use your own discretion and common sense about how to use them, quantity, etc. The information provided here should not be used for diagnosing or treating health problems or diseases, nor is it substitute for professional care.