Learn to sew a super cute baby binkie or security blanket that looks like a puppy with free pattern and instructions.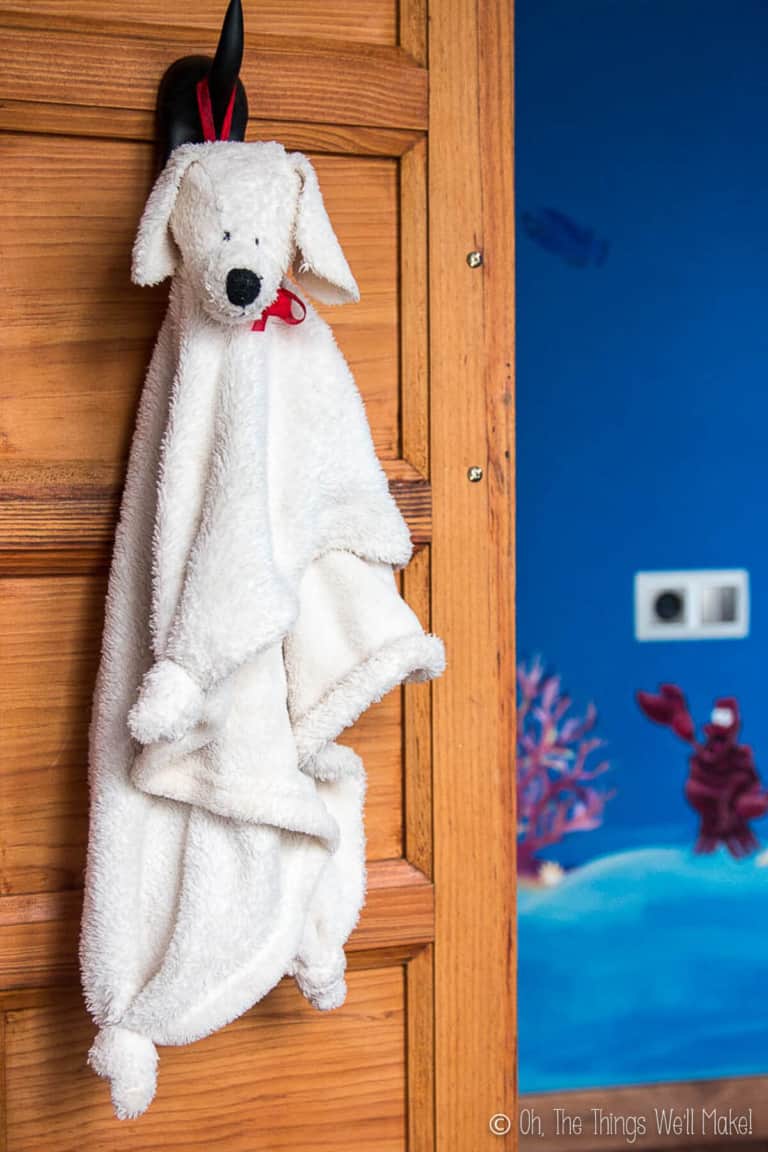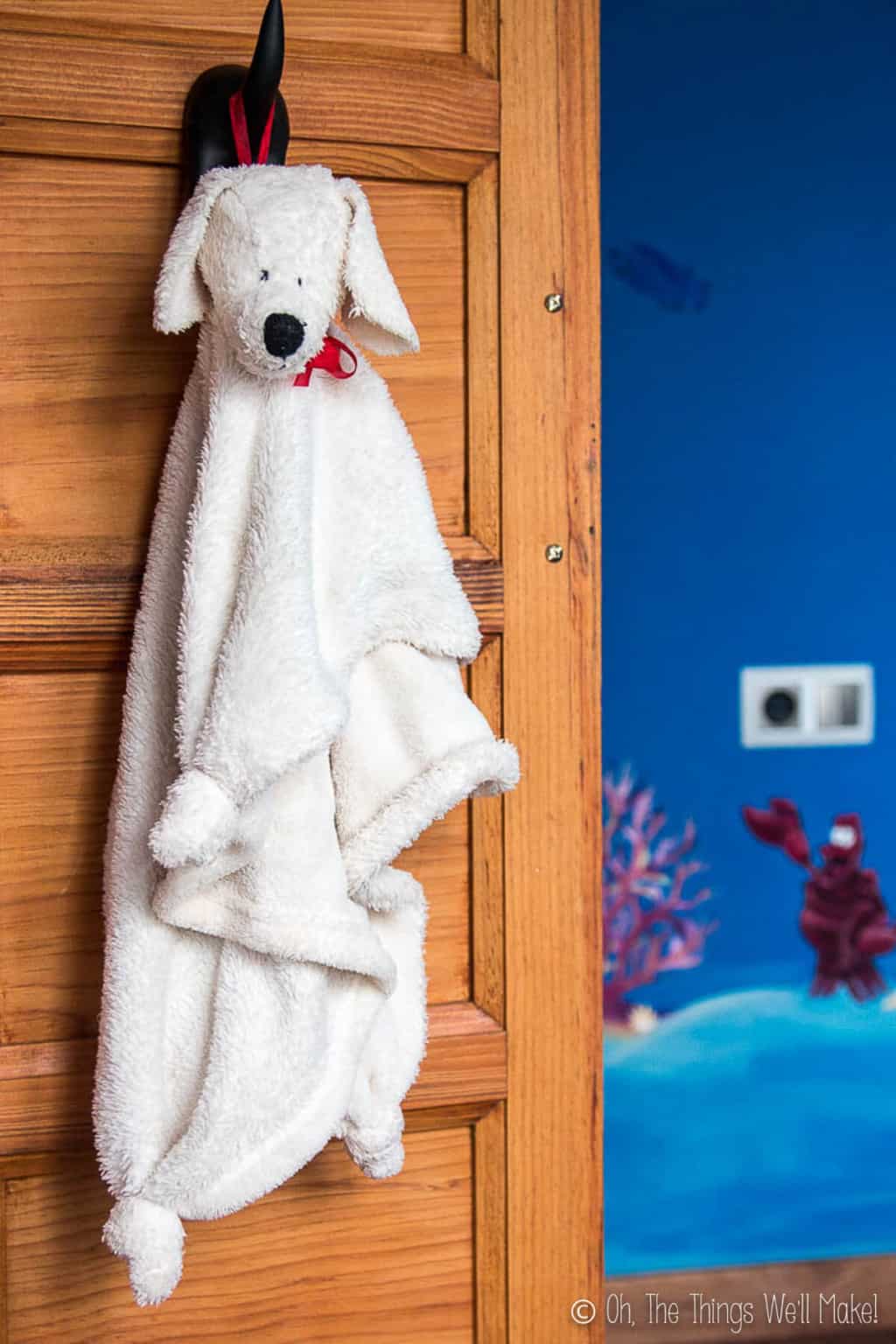 My son loves dogs.
Even before he was born, though, I had a hunch that he would, having two of them at home. So, one of the first things that I made for him was a puppy binkie (blanket). The four corners are the paws, and the blanket has a puppy head and tail.
I have decided to start adding some of my old projects to this blog so that anybody who wants to try to make them can. Even though I made this years ago, and didn't take pictures of every step, I think you should be able to figure out how to put one together.
The puppy binkie ended up being pretty simple to make.
I cut out a piece of a fluffy blanket (mine was micro fleece like this one) that I figured would be a good size for a baby to hold. I hemmed all of the edges, creating a new, smaller blanket.
Then, I found a free pattern online for a dog stuffed animal; I used this pattern for a stuffed dachshund. Instead of using the whole pattern, though, I cut out the patterns of only the head, neck, and tail from leftover material of the same blanket. The website I got the pattern from includes many cute, free patterns, so check it out! The author, Runo, graciously gave me permission to link to the original tutorial and to add my modified pattern to my blog to make it easier for you to sew one like mine.
These are my modified pattern pieces. Click on each and print out on a full sheet of A4 or letter sized paper for a similar sized dog as mine.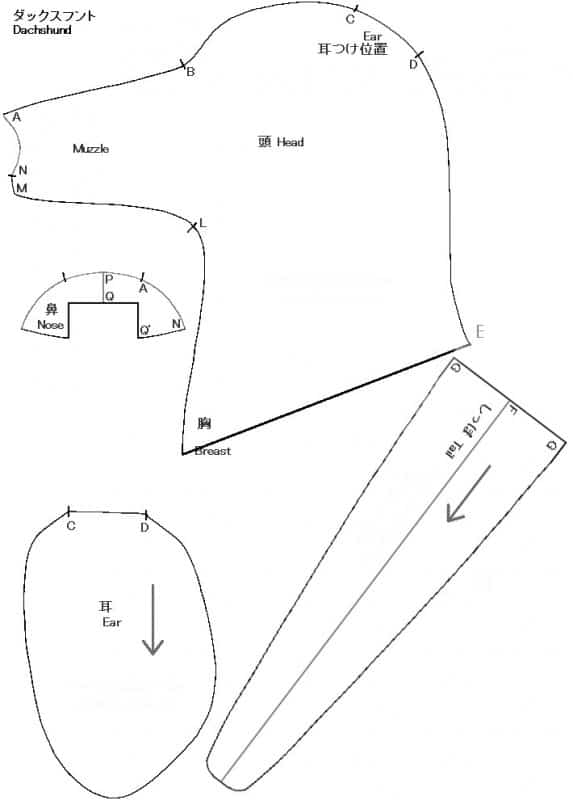 For instructions on how to piece the head and tail together, see the original tutorial.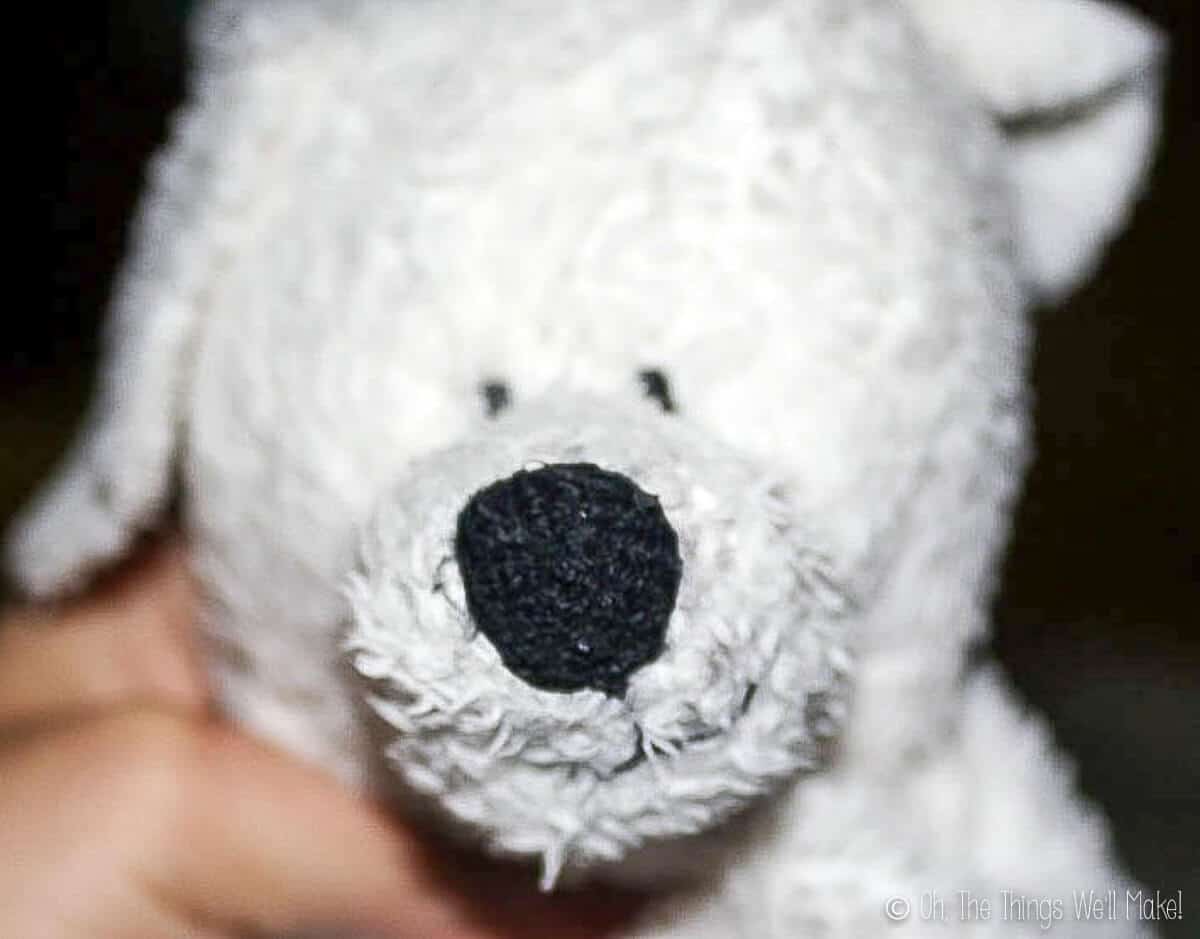 Being for a baby, I used a soft, black fabric for the nose, and formed the eyes and mouth by hand by stitching them on with black thread. I didn't want to sew on any plastic eyes or other pieces that could be ripped off and swallowed.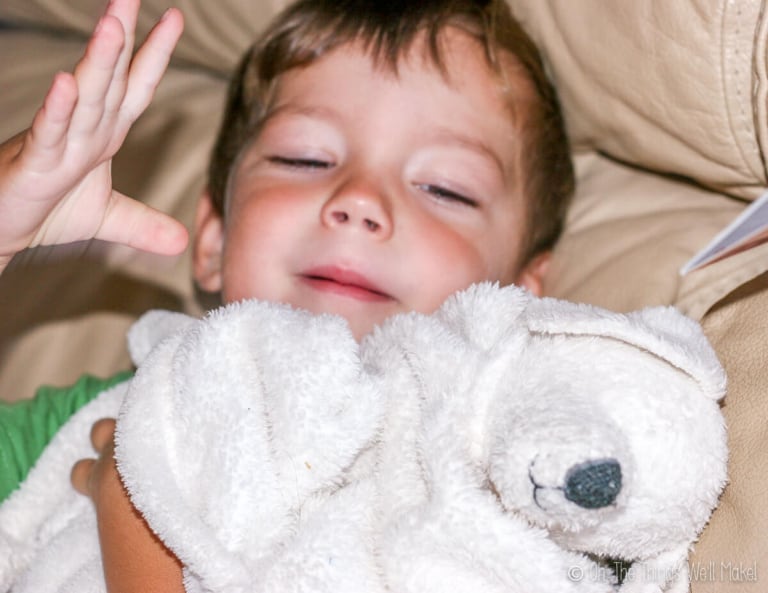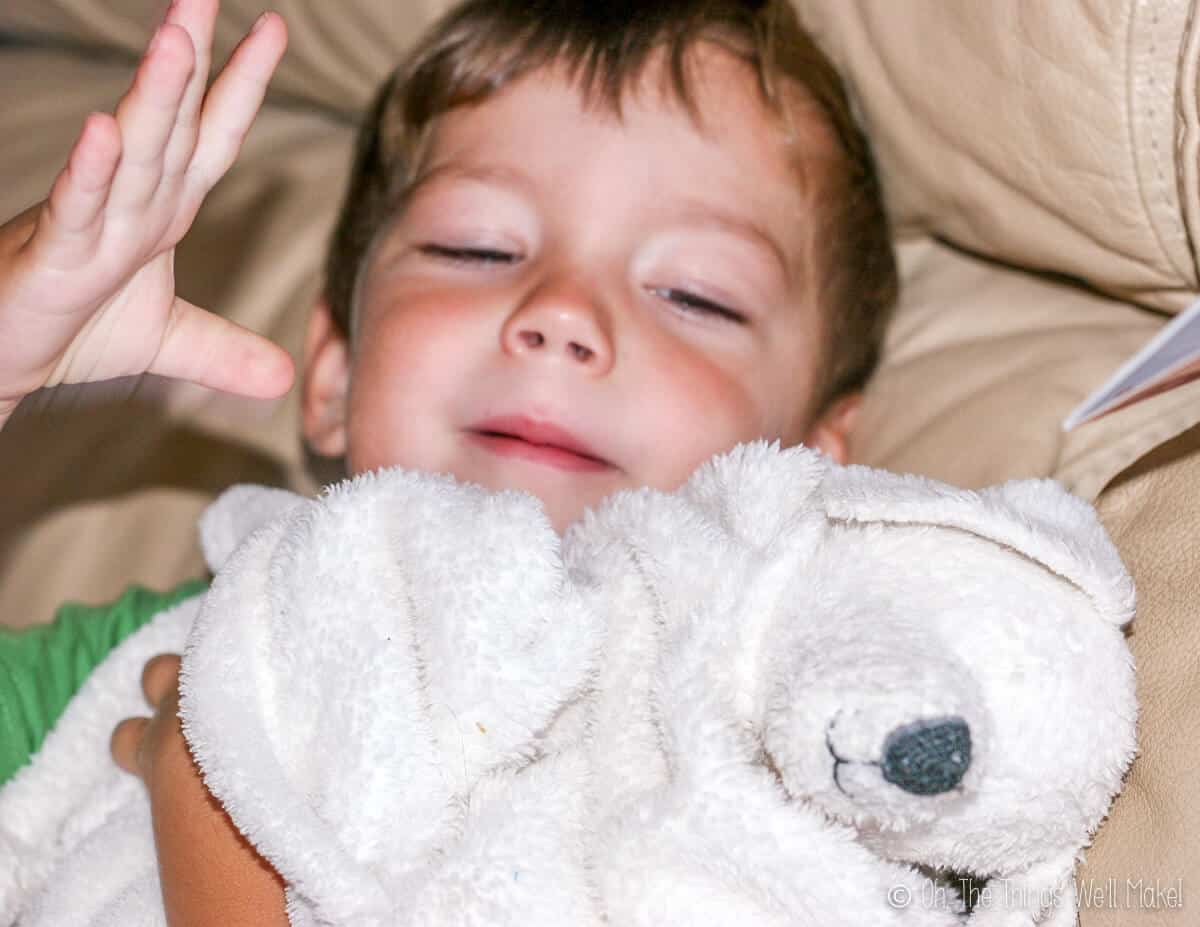 Once I made and stuffed the head (with the scraps leftover from cutting out the head), I tucked the raw edges inside, and I sewed the head to the blanket using my sewing machine. I placed it near one edge along the center line of the binkie. You can see, more or less, where I placed it in the pictures above.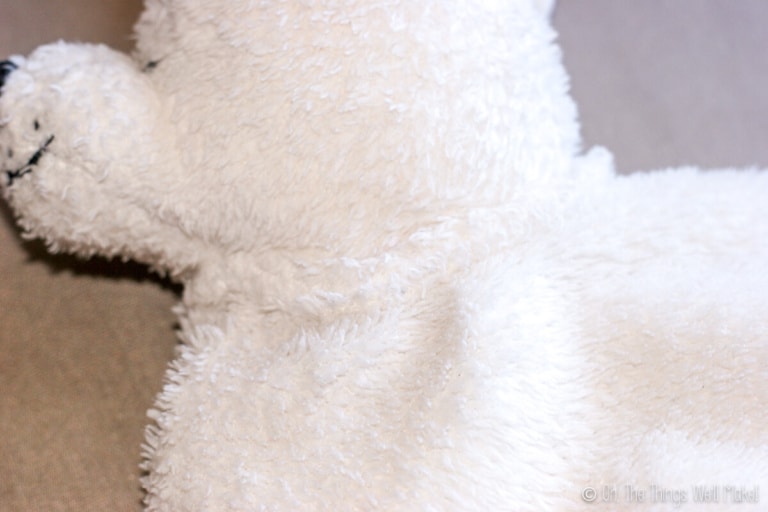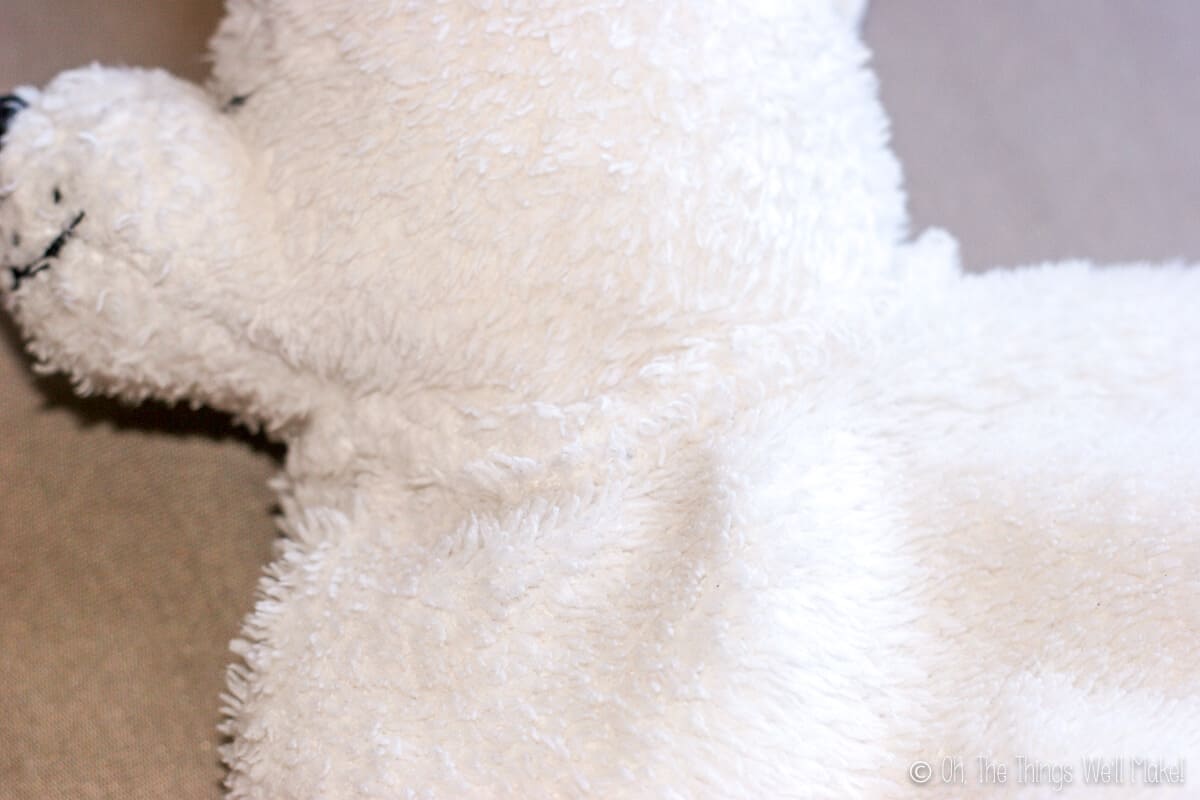 I also made a tail, stuffed it, and sewed it along the same center line, but towards the opposite edge.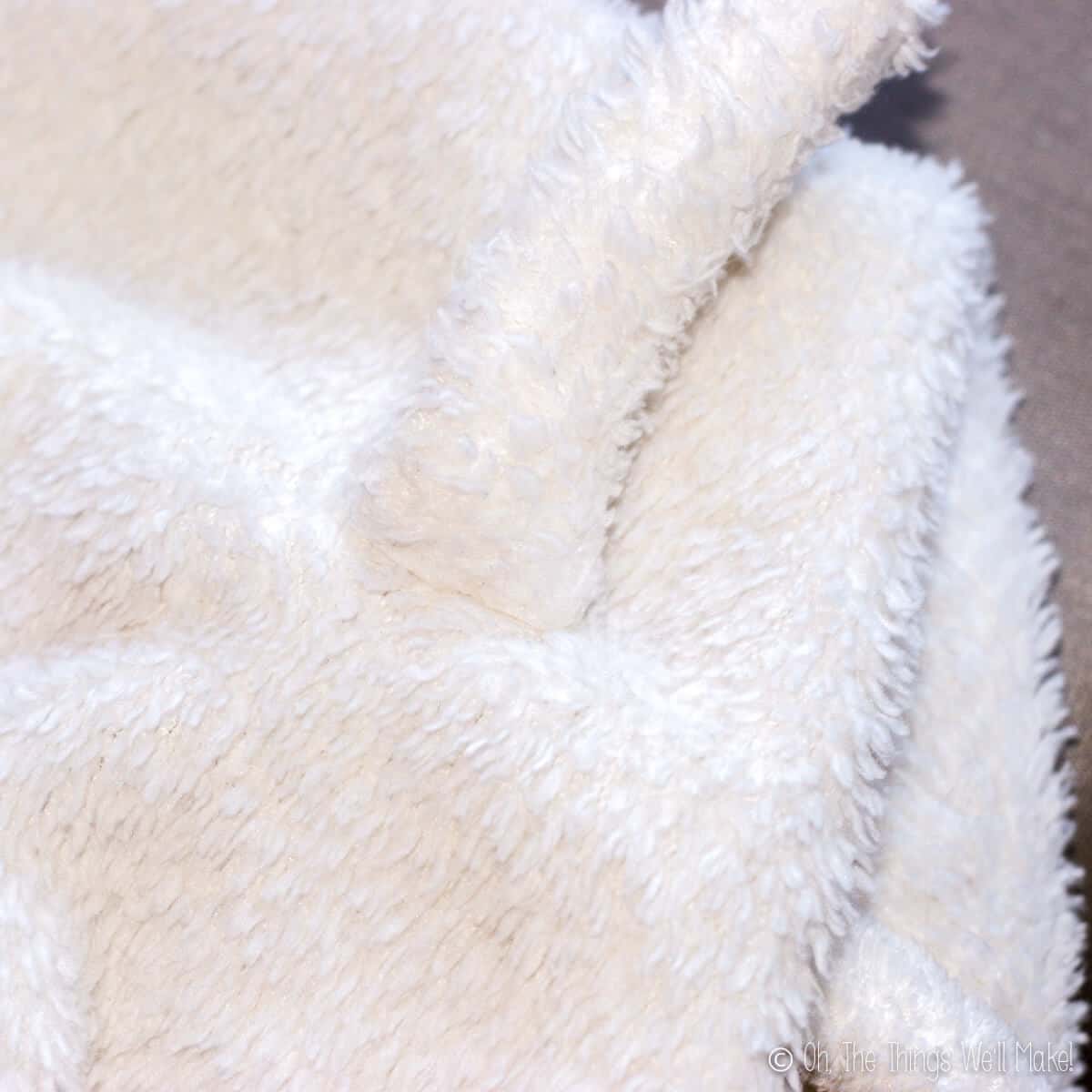 The bottom view shows what the head area and the tail look like when finished.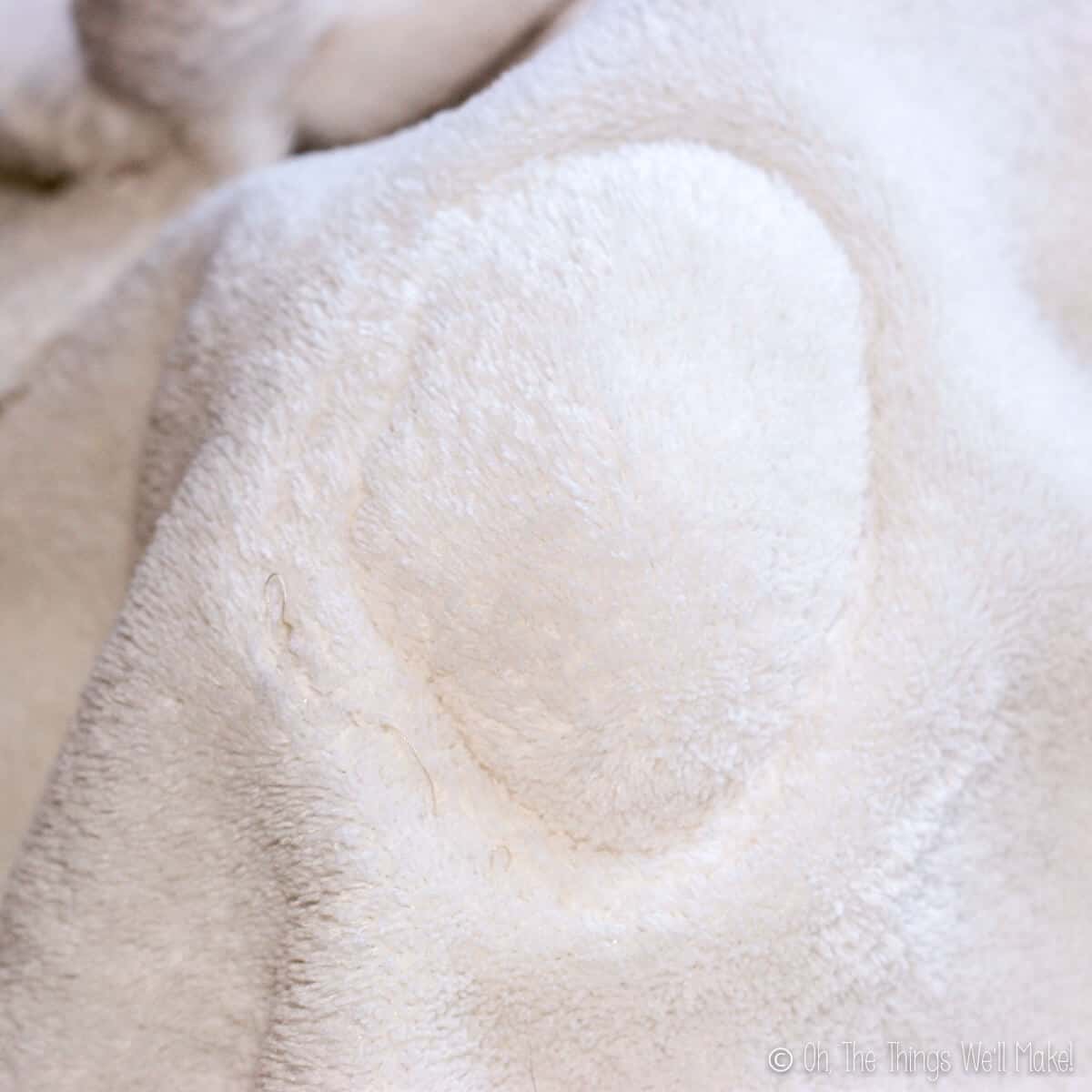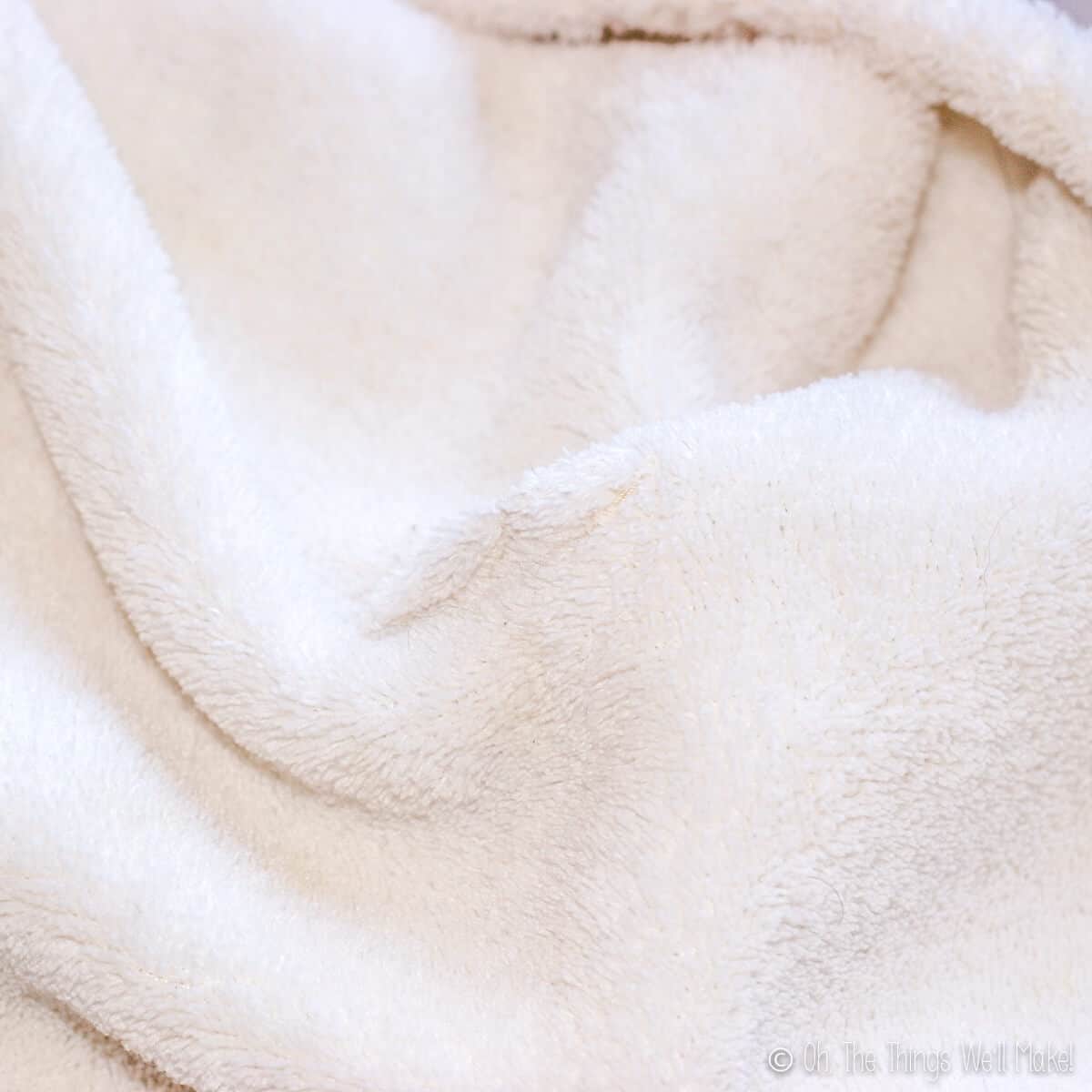 Once I finished sewing on the head and tail, I tied knots in each corner of the blanket, forming dog paws.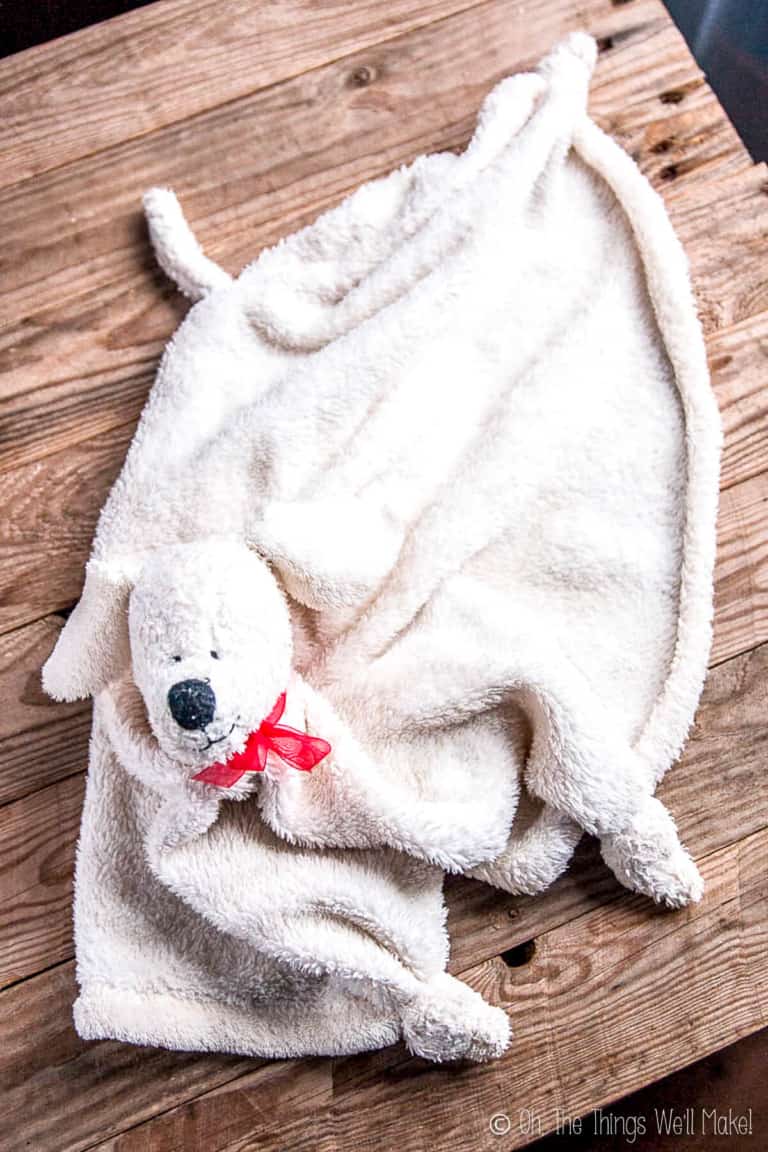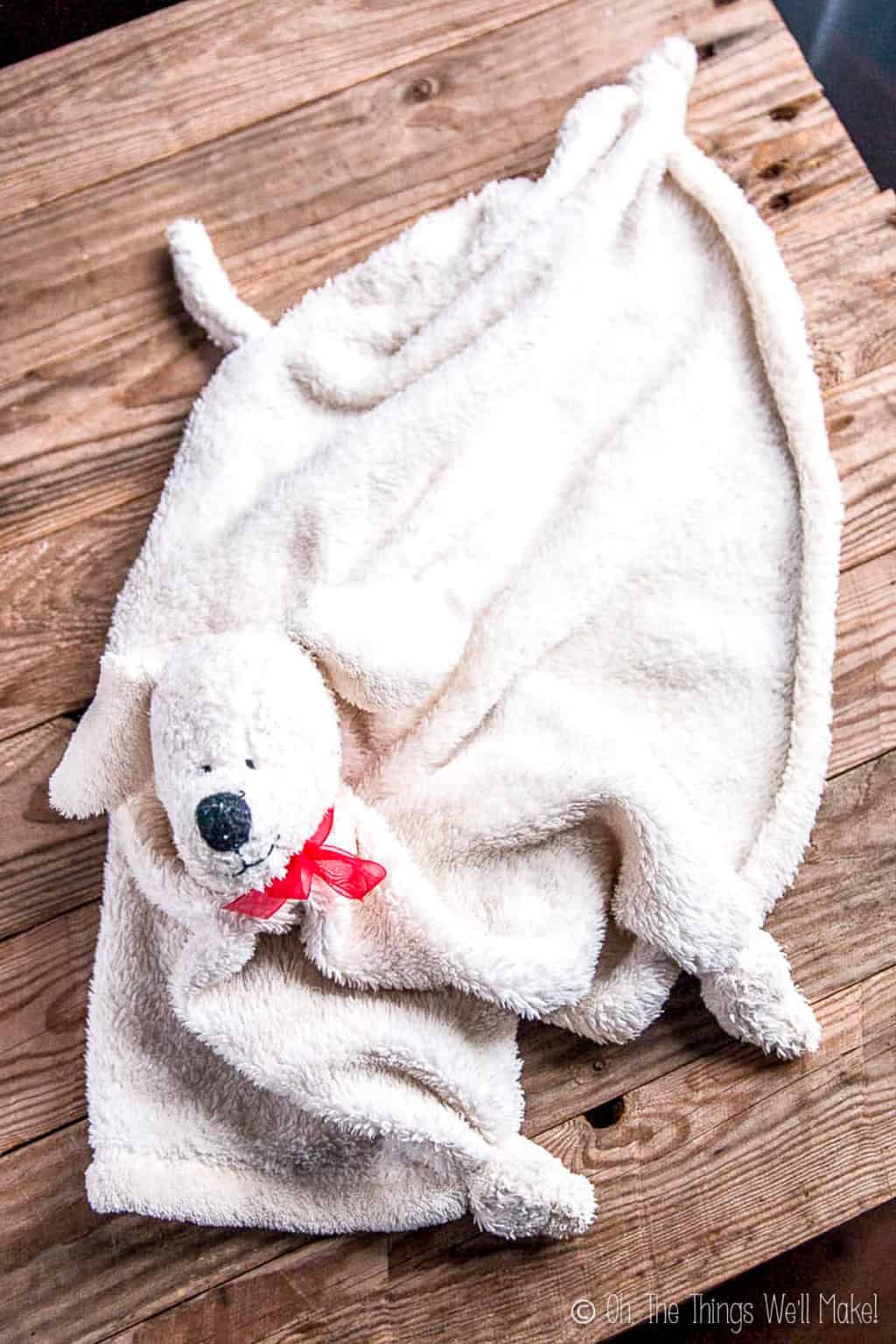 My son still loves it. I guess that's why it's so well worn by now- the way it should be. That's what makes these sorts of projects worth it.