As you may have noticed, lately I've been making a lot of recipes with my homemade pumpkin puree. With all of the fresh butternut squashes and pumpkins around, I find myself always having some fresh pumpkin puree in my fridge, and looking for new ways to use it.
One of the most recent additions to my pumpkin repertoire is pumpkin butter.
I have always loved apple butter, and growing up it was the only fruit spread that I ever really ever used. We bought it locally made, and it was incredible.
Jams and jellies never really appealed to me. Jam tends to be too sweet for my taste, and jellies even more so.
Fruit butters, though, are a whole, different game. They are thick, smooth and creamy, and I love the texture. They also tend to be less sweet, which I love.
Apple butter is not something that I can find around here, so I have been making my own in my slow cooker, and I'll share that recipe with you soon. Now, though, 'tis the season of pumpkins, so I'll show you how I made my spiced pumpkin butter.
Spiced pumpkin butter is quite simple to make, and is easier and quicker than apple butter, assuming you have your pumpkin puree ready before you begin.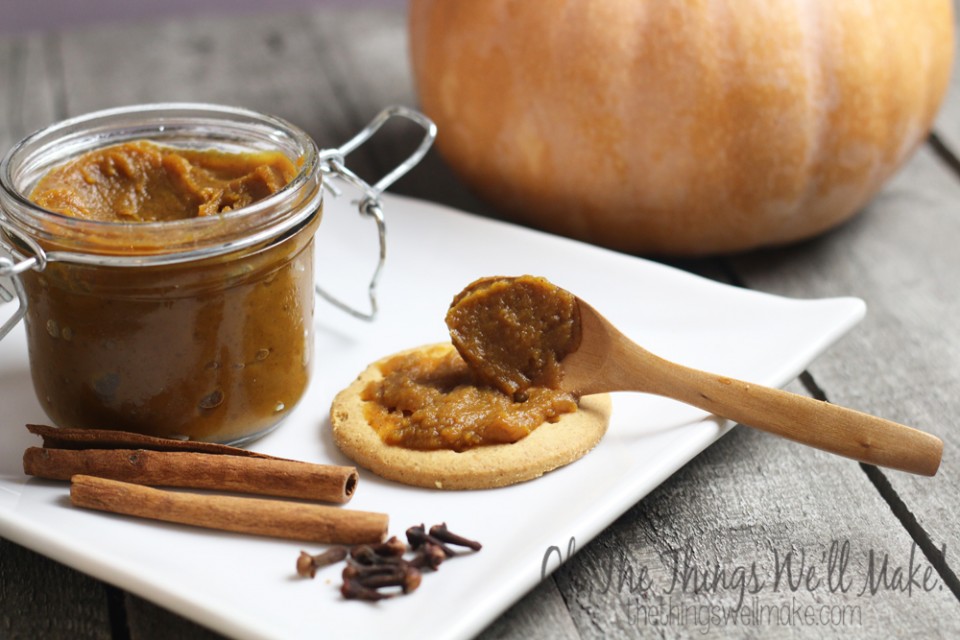 So, let's make some Spiced Pumpkin Butter!
Ingredients
Instructions
Mix together the pumpkin purée, spices, and sugar, along with the juice from the ½ lemon in a pan over low heat.

Let simmer for around 30 minutes, stirring occasionally to prevent it from burning.

Blend until smooth with a handheld blender either right after mixing everything together, or partway through the cooking time.

Once the mixture has reduced and thickened, remove it from the heat.

Allow it cool, and store in a jar in the fridge.

Enjoy!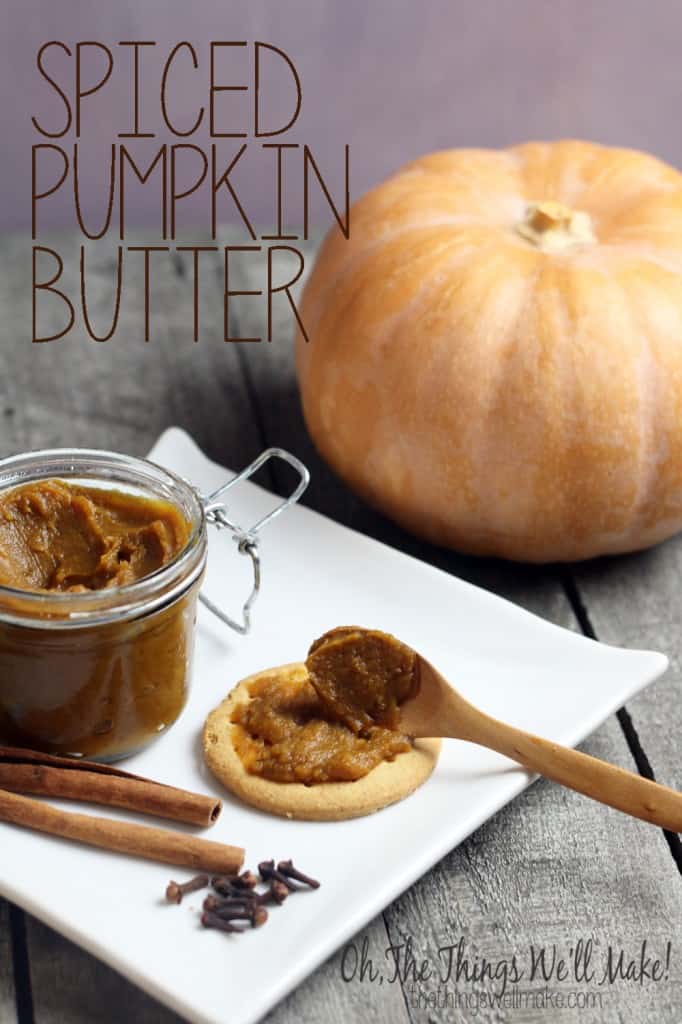 This post is also available in Español.