I can't believe it has taken me so long to get to this. In fact, when I started thinking about the new blog, I really wanted to concentrate on "How to's," and we were building the hen house out of pallets at the time. I had been frustrated with not being able to find easy-to-follow information about what was really necessary when starting out with hens and building a hen house all in one place.
So, I was determined that one of my first posts would be about just that: How to build a hen house- a Beginner's guide to starting with hens. Unfortunately, I didn't get a lot of pictures of the process, but I think I will still try to write a post about our experience soon. Hopefully it will still be helpful to those that are in the same situation we were months ago.
First, though, you should meet my girls!!
I sometimes wonder how I got along without them. Not only do they provide me with the best eggs I've ever eaten in my life, but they are incredibly sweet and provide great companionship.
I have to admit that when we first got them I was mostly terrified of birds in general. On the day that we picked them up, I made my husband let them out of the box and into their new run; I didn't even want to get near them.
Little did I know that my son and I would be the ones to play with them, feed them, hold them, and love them.
Being the only adult in the house that really shows much interest in the girls, I have sort of unofficially named them. If you asked my husband, he would say that they have no names, but that's because we have never had any sort of "official" meeting to come up with names for them like we did with our dogs and our son (A huge ordeal in itself!!).
He has unofficially named one of them "Ronaldiña." That's a "fútbol" (soccer) reference because she likes to kick at her food. If you were to ask him which hen is Ronaldiña, though, he wouldn't have a clue. He might be able to narrow it down to one of the 2 black hens, but that's about it. (And then he mocks me for only noticing the colors of peoples' cars, and showing no interest in the make or model!?!?!?)
I decided to respect his unofficial name for her because I, unlike him, know exactly who she is. So, poor Ronaldiña got stuck with her (albeit horrible) name. Poor girl. She used to be the rowdiest of them, and was the first to allow me to come near her, making me think that she was going to be my best hen friend. In the end though, that isn't the case. In fact, she is the only one that really doesn't ever like to be held.
Ginger is one of my brown (or "red") hens. She has the most white feathers of the two, and is also the friendliest of my hens.
In general, the two brown hens are the most social, so Nutmeg, my other brown hen, is usually next in line to be held (or to eat whatever food I bring down to them). We bought Nutmeg after the other 3 as a replacement to out unlucky, late hen, Maggie Mae, who escaped our first rudimentary hen house, and whose encounter with our hen predator, Kahlua, led to her early demise.
The tragic loss of Maggie Mae was, by far, the most unfortunate of my experiences with the hens thus far, and I still feel a little sick to my stomach when I think about that day. She was my favorite of the first four hens, and I was overcome with guilt for not having etter protected her.
My other black hen, the one with the most black feathers overall, is named Pepper. She was the most timid of the black hens at first, but lately has taken in upon herself to keep poor Ronaldiña in her place; she constantly pecks at her when they eat now.
At first it was impossible to get near to any of my hens. I would enter the hen house, and they would all run away as quickly as possible! Now, I have a hard time entering without them trying to jump on top of me…
which wouldn't be a problem if it wasn't for my fear of them escaping and having to face Kahlua, the evil hen predator!
Read more about how we keep our hens safe from her here.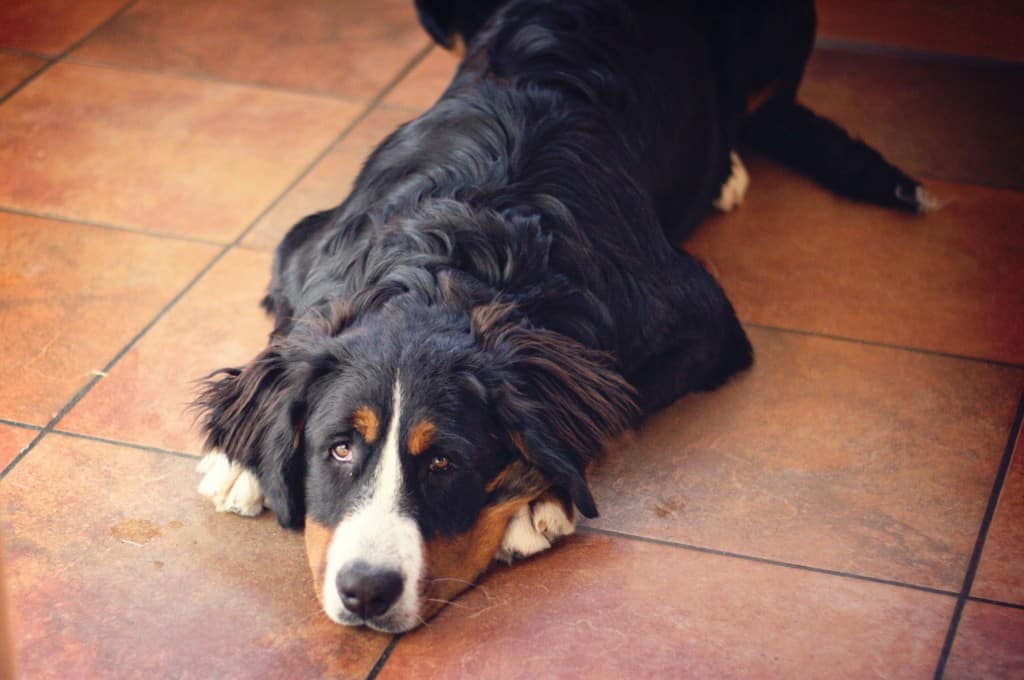 In any case, I love them, as does my son who especially loves to go out and help mommy feed them.