Living in Spain on a mountain, I have several wild carob trees growing in my yard. By this time of year most of the carob pods have matured and fallen to the ground.
Every year my husband complains about the mess they make, and how he wants to dispose of them.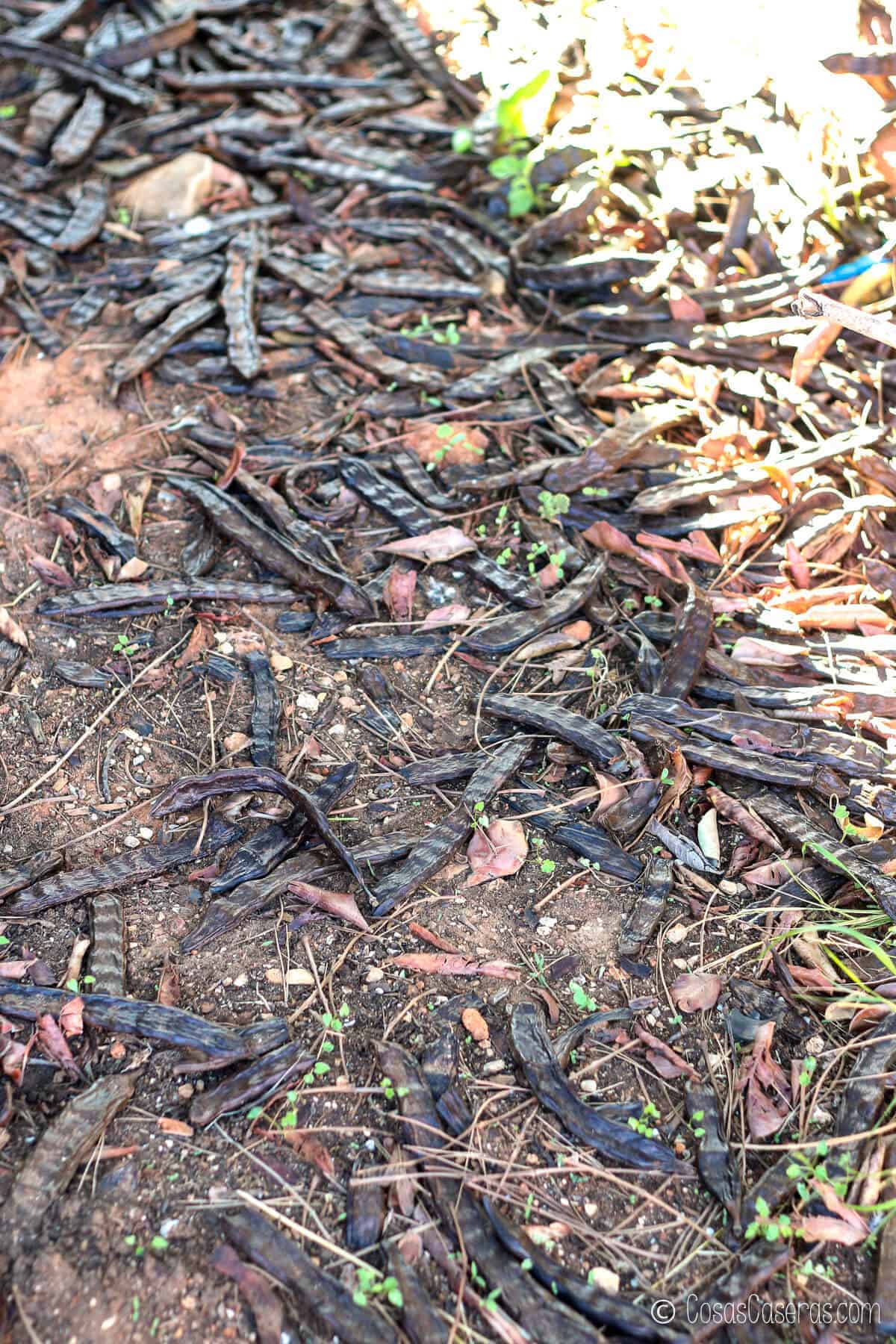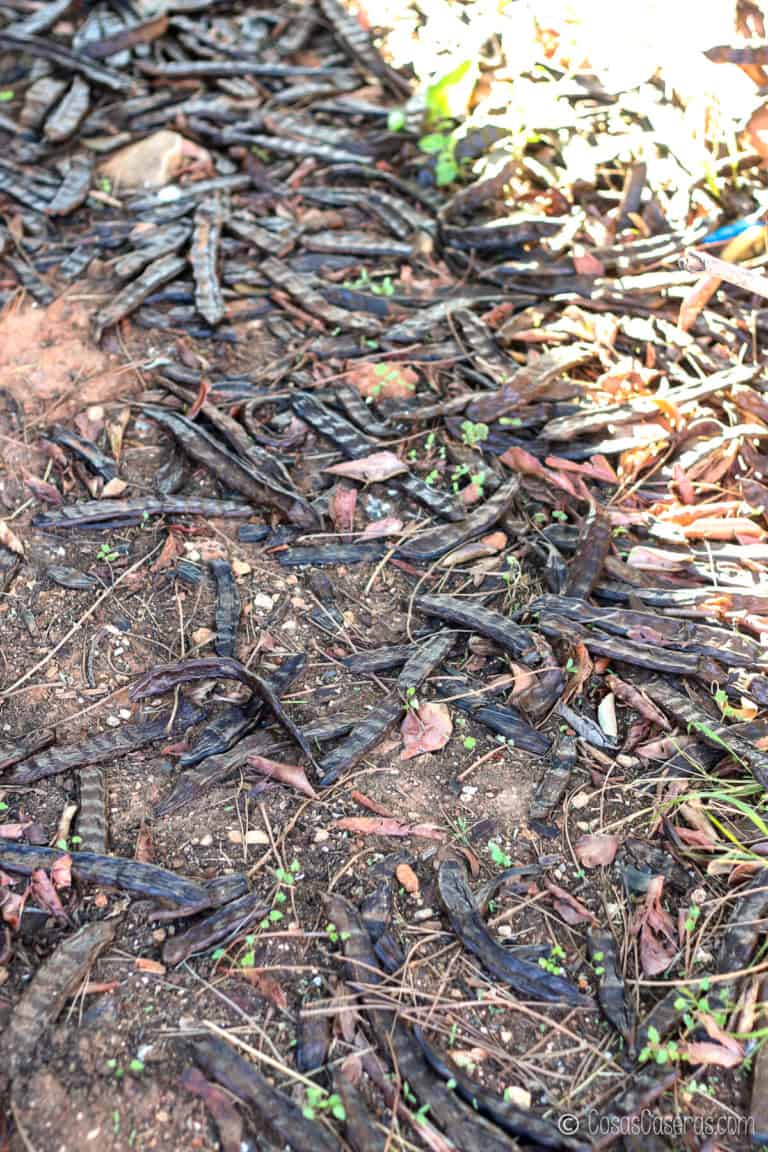 Some are eaten by the dogs, and I looked into grinding them up for the hens, but, sadly, despite the fact that they are a great food for a lot of livestock, everything I have read seems to point to them being a sort of anti-nutrient for chickens. There are places that pay around 15 cents per kilo for the carob pods, but, to be honest, trying to selectively clean them up, package them, and transport them to wherever it is that buys them, after trying to find those places, is really more trouble than what it's worth.
I have been wanting to try to use the carob pods in some sort of recipe for quite some time. I remember when I was a kid my mom had a stash of carob chips, which were supposed to be the healthy alternative to chocolate.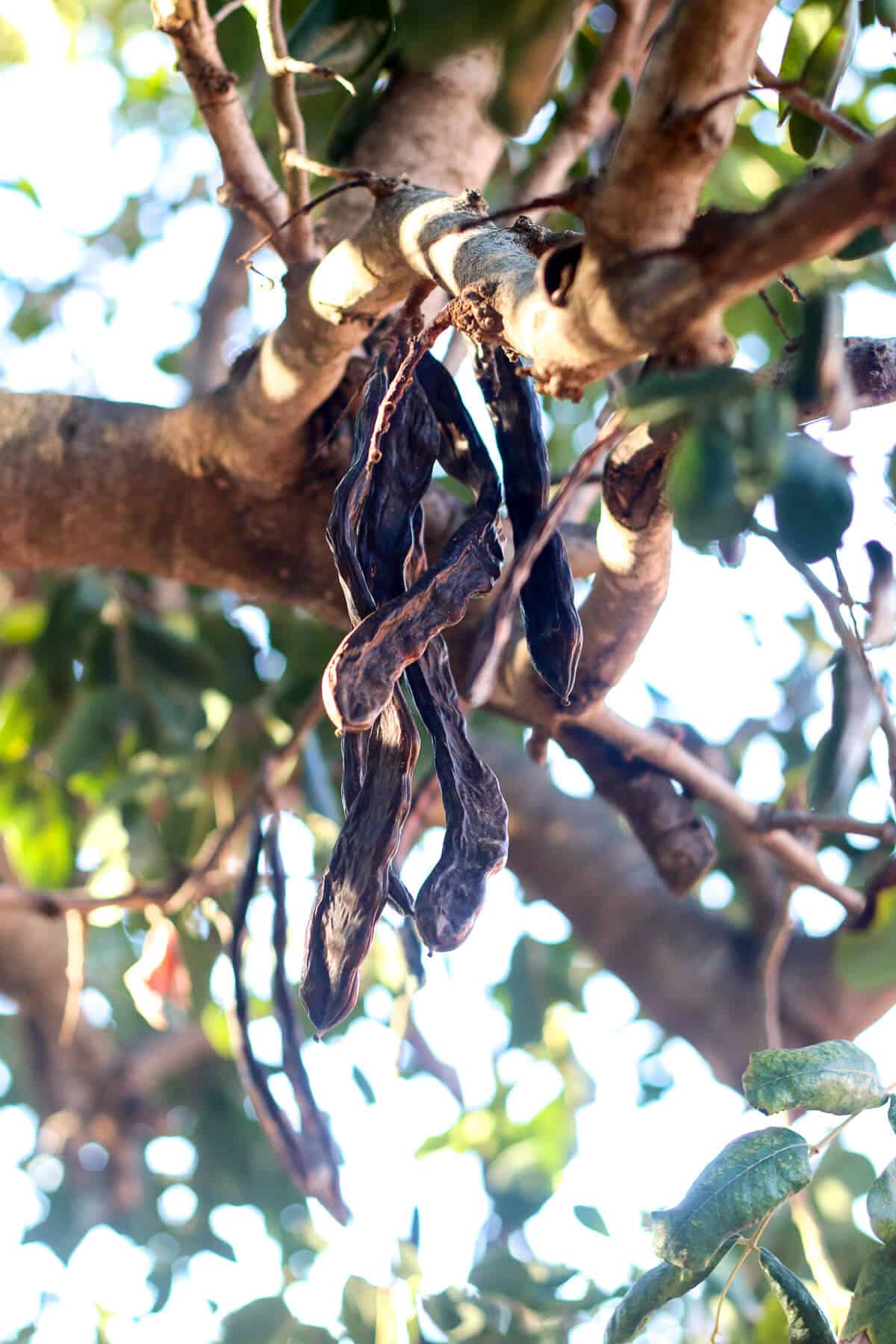 While carob does have a sweet flavor somewhat reminiscent of chocolate, I'm not sure that I think the resemblance is enough to make it a real alternative to chocolate. Luckily, since then, more studies have confirmed certain health benefits of cocoa. So, while it's true that milk chocolate isn't a very healthy choice, one shouldn't feel guilty about enjoying a square of dark chocolate occasionally.
All of that said, while carob doesn't taste much like chocolate to me, I actually quite like it. I have been wanting to collect some of the pods to try to fabricate some new recipes using it for awhile, and figured that now was as good of a time as any.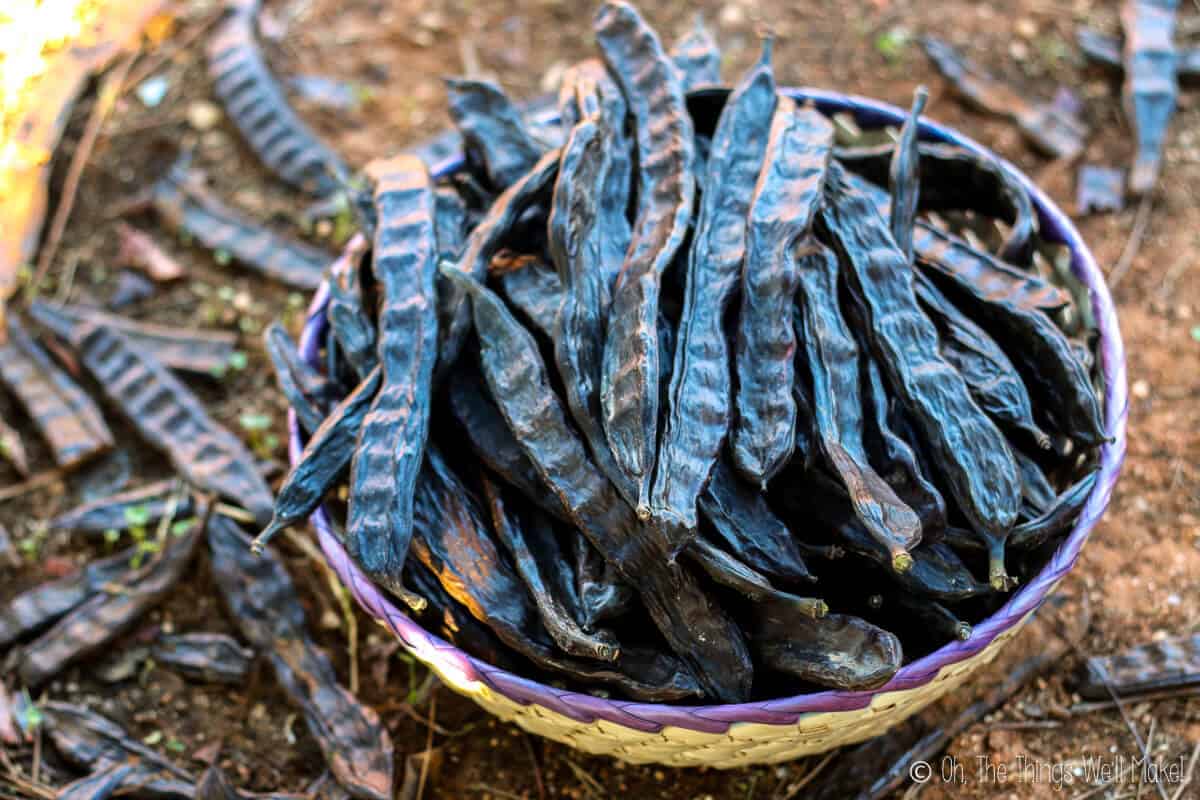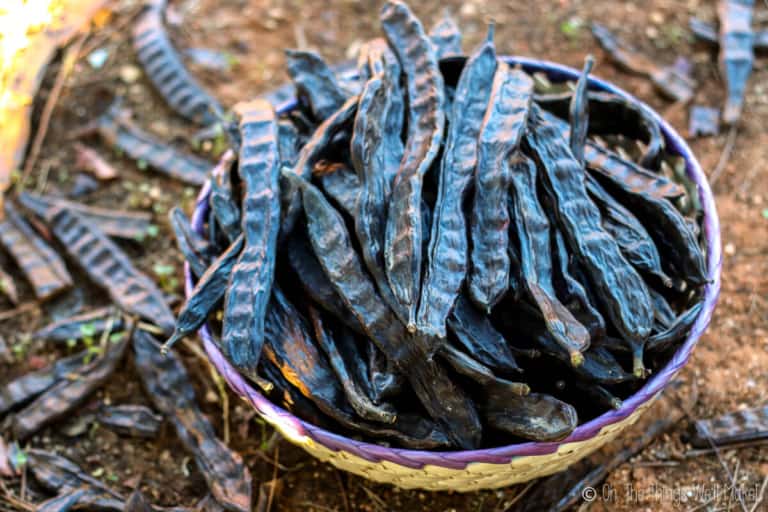 What is carob?
It's actually a legume. Those of you that are following a paleo diet, though, will be happy to know that it is considered paleo friendly. The reasoning is that you don't eat the seeds, but rather the pod itself.
The pod is somewhat hard, so for using it in recipes the easiest way is to first convert it into a sort of flour.
Carob has been regaining popularity lately, and one can find pre-made carob flour, but having the carob pods myself, I wanted to use them, of course.
The process isn't difficult, but it can be somewhat time consuming removing all of the seeds from each pod, especially since the pods themselves are rather hard. In the end, though, I'm happy with my newly made stash of carob flour, and actually found the process fun and rewarding. After all, cutting the pods open gave me a great excuse to sit down and watch a movie.
So, how do you make carob flour?
Craving more?
Subscribe to my newsletter for the latest recipes and tutorials!

Instructions
Rinse the pods in water, and clean them as best you can.

Soak the pods in water overnight. This step is optional, but it softens the pods somewhat, making them easier to manipulate.

Take each pod and cut down the length of the pod to open it, reaching the center where the seeds are.

Remove the seeds. You can either discard them or save them for crafts.

Place the clean pods on a baking sheet, and when you have finished cleaning out all of the pods, dry them on low heat for several hours in your oven. If you have a dehydrater, use that instead.

Once completely dry, grind the pods into a flour. I used my food processor first, and then got it into a finer powder with my coffee grinder.
Once I was finished making my flour, I sifted through it and ground the bigger pieces some more, repeating until I had a relatively fine powder.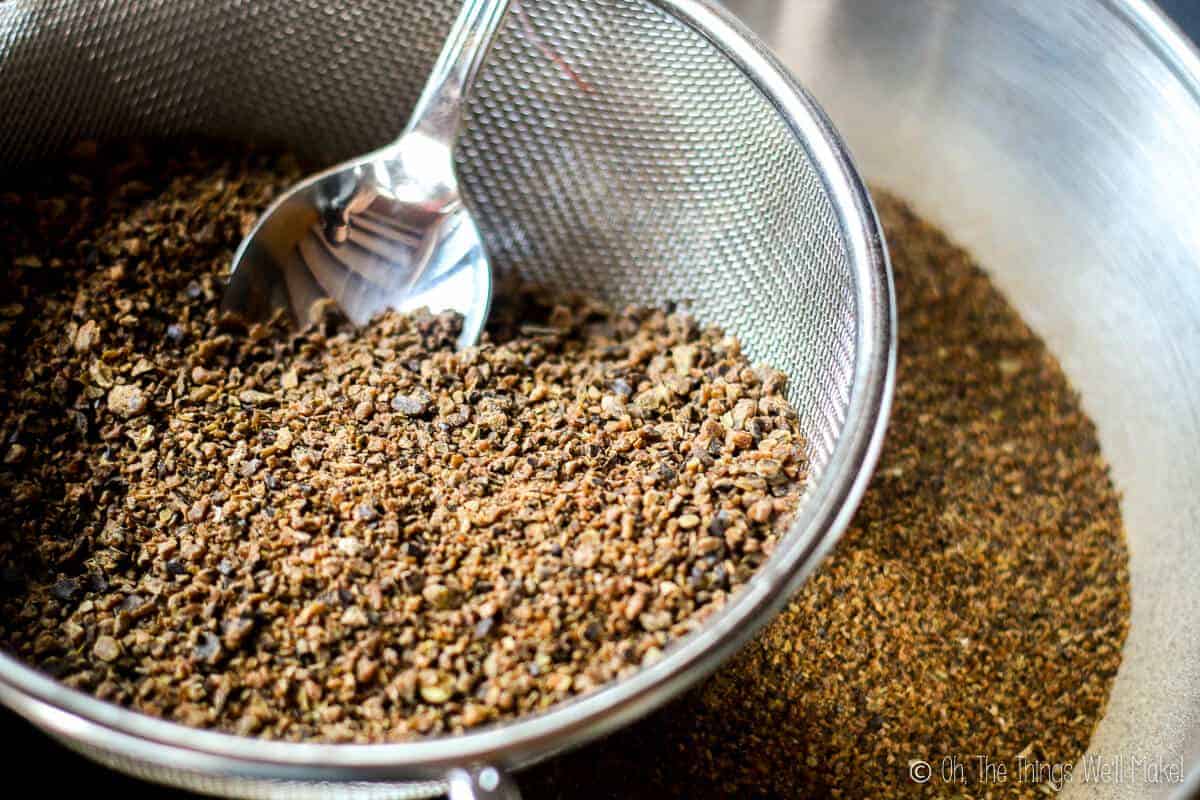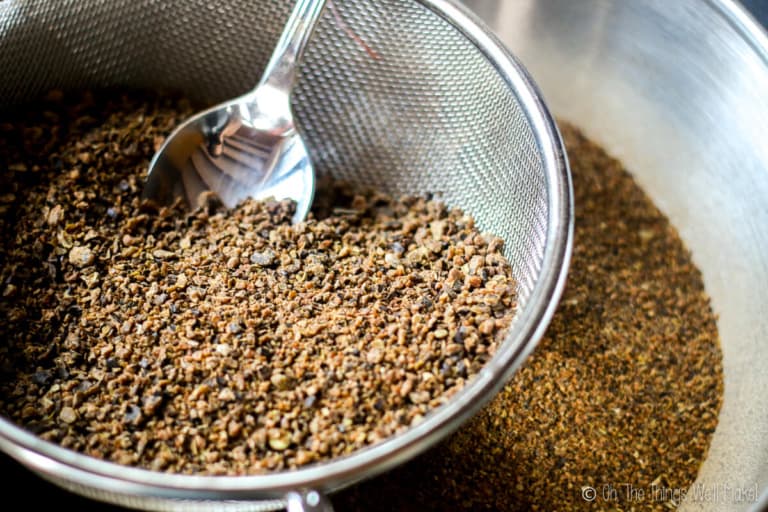 I hope you enjoyed this and found it interesting even if you don't have carob trees growing in your yard!
Now that I have my flour, I guess I better come up with some recipes in which I can use it.
Stay tuned…