Emotional detoxing can be done in so many ways. See how the Dressing Your Truth course is helping me rediscover my playful side and have more fun.
You may have noticed that I haven't written yet this year. I took a bit of an extended break over the holidays. Having my son home from school, I obviously needed to dedicate more time to taking care of him, but this break wasn't just about that. While I did want to have fun and play with him, I also did a lot of soul-searching and was looking for a new way to start off the new year.
Shortly before the holidays, I started having digestive issues, right about the same time that my neck and upper back pain returned. (I hadn't been experiencing any problems lately, but I have a tendency toward neck and upper back pain.) I headed off to see my usual physical therapist, who also happens to do acupuncture and osteopathy, and I was talking to her about my issues. She said two things that really made me stop and think and analyze my life lately.
Not only did she say that the areas of my back that were causing me issues tend to go along with emotional issues, but she also mentioned that I could be experiencing some sort of referred pain which could be causing me to have digestive issues and back pain all at the same time. She suggested that I be cautious about what I ate, despite the holidays, and apart form the usual massage and spinal adjustment, she did an acupuncture session aimed at the digestive issues themselves.
Interestingly enough, I had really gone to her for my back and neck pain, but it persisted just as my digestive issues seemed to disappear. After weeks of feeling sick no matter what I ate, I felt perfect throughout the holidays. Still, the nagging pain in my back made me think something else was bothering me.
Lately I feel like my life is going well. I'm happy with my family, and love writing this blog, but I still feel frustrated and unfocused. I feel guilty when I'm working on the blog and neglect the house. I feel guilty when I work on the house and neglect the blog. I most certainly don't do many "fun" things because stopping all of the work would make me feel a huge dose of guilty coming on for not doing something more productive.
I decided to begin doing yoga in the morning to help with the neck and back pain, give me some meditation time, and just give myself time to relax an have fun.
Right as I started looking into yoga, I came across other information about how emotional issues can cause everything from back pain and digestive issues to other problems like holding onto weight. I found it all so interesting that I kept reading more and more. (Usually, I'm more of a writer than a reader.) Of course it seems that pretty much anything that could be causing you problems in your life really may be more about you than you would care to believe.
Around the same time, I came across a post from a friend of a friend on Facebook who had just finished the Dressing Your Truth course, and who said that it changed her life. I hadn't heard about Dressing Your Truth yet, but the post piqued my curiosity enough to investigate and find out what it was all about. I signed up for the free online Energy Profiling course, and spent a few nights trying to discover my energy Type .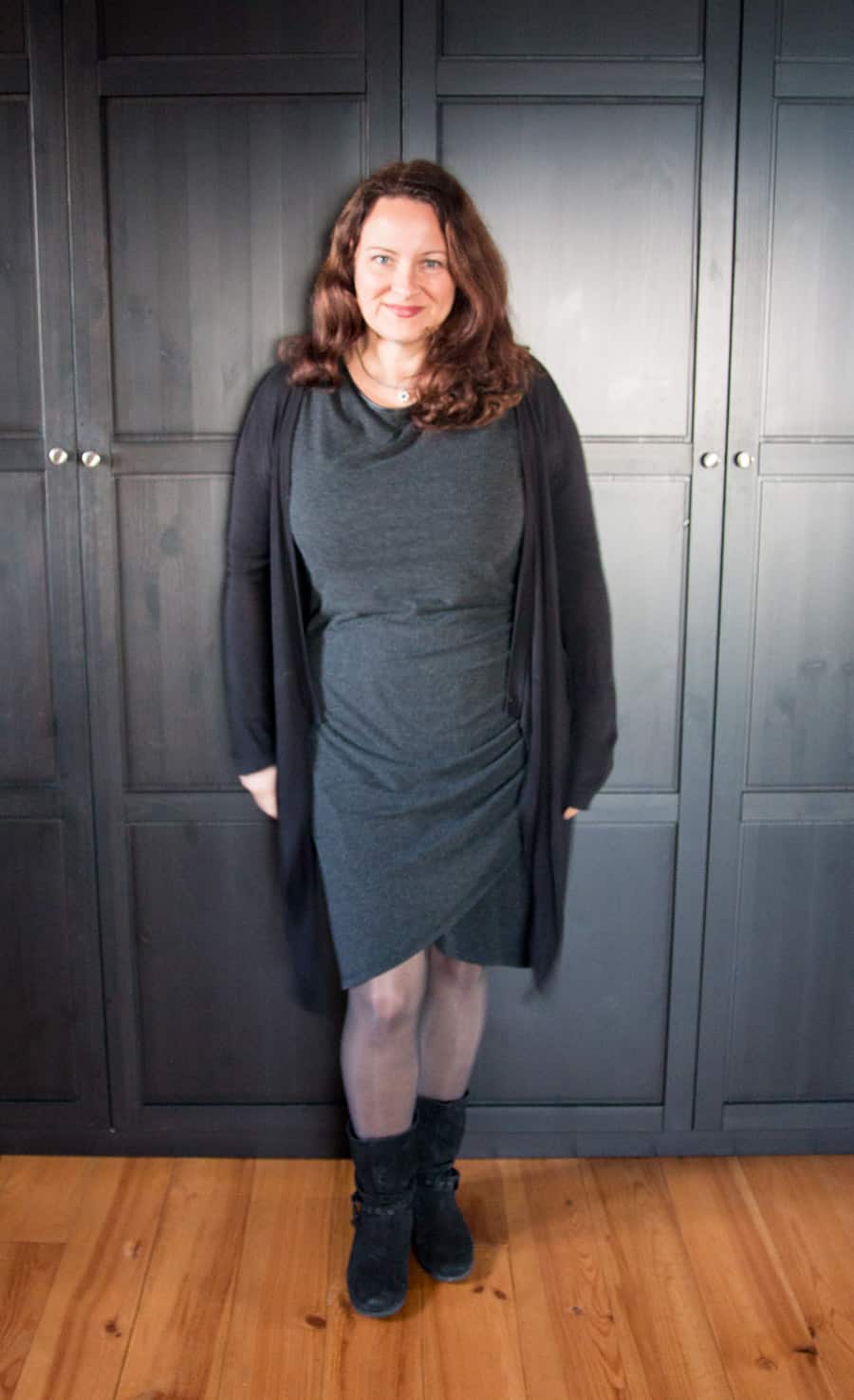 How does Dressing Your Truth work?
The Dressing Your Truth course is based on an Energy Profiling system which uses everything from facial features, personality traits, and even the way you doodle (or don't) to categorize people into 4 main Energy Profile Types. Based on those energy Types, the course teaches you the types of clothing that will make you feel and look your best.
Once you know your energy Type, you can take the Dressing Your Truth course to learn what sorts of clothes will look best on you and make you feel your best. It's a lot more than a course to teach you what fabrics, colors, and cuts look best on you, it's about discovering more about who you really are and then living your truth in part by Dressing Your Truth.
It may sound silly or you may rebel against the idea of categorizing yourself into a Type, but I think even if you take on the process with a healthy dose of skepticism, you'll find that at the very least, you'll end up learning more about yourself.
What Type of woman am I?
If you're already familiar with the course, you've probably already ventured a guess, or maybe you're just curious.
How about I give you a big clue— the premise of my blog began as a way to show off fun projects to make with your kids, and ways to make healthy food fun!!! (Lots of exclamation points and smily faces!!!) 🙂 🙂 😉
Perhaps I should have taken that as a sign that pointed me directly at being a Type 1℠. Heck, the fact that the 80's had me painting my nails in flowers and polka dots of all different colors, and the fact that I loved cheerleading with a big ponytail high on my head should have made it obvious to me. Still, I have to admit that I first saw myself in pretty much all of the types except for type 3℠, and it took me awhile to get it to click. (OK, yes, seeing myself in almost every other type is just one more sign that I'm a Type 1.)
I have tons of projects and recipes finished and photographed for the blog that I haven't gotten around to posting. At one point I was trying to organize them all, and realized I had over 80 of them! (yes, 80!) I never run out of ideas, but have a hard time getting to them all and finishing up my various projects around the house. And yet, it's sort of amazing to me now that I still doubted and thought I may be a Type 2℠ or, more likely, a Type 4℠ (which I'm pretty sure is my secondary Type.)
So, yes, "I'm Tracy, and I'm a Type 1, secondary Type 4."
And after reading the book, Dressing Your Truth, Discover Your Type of Beauty (which can often be found on Amazon as a download for Kindle for free!), I decided to take the course and see how to dress my truth.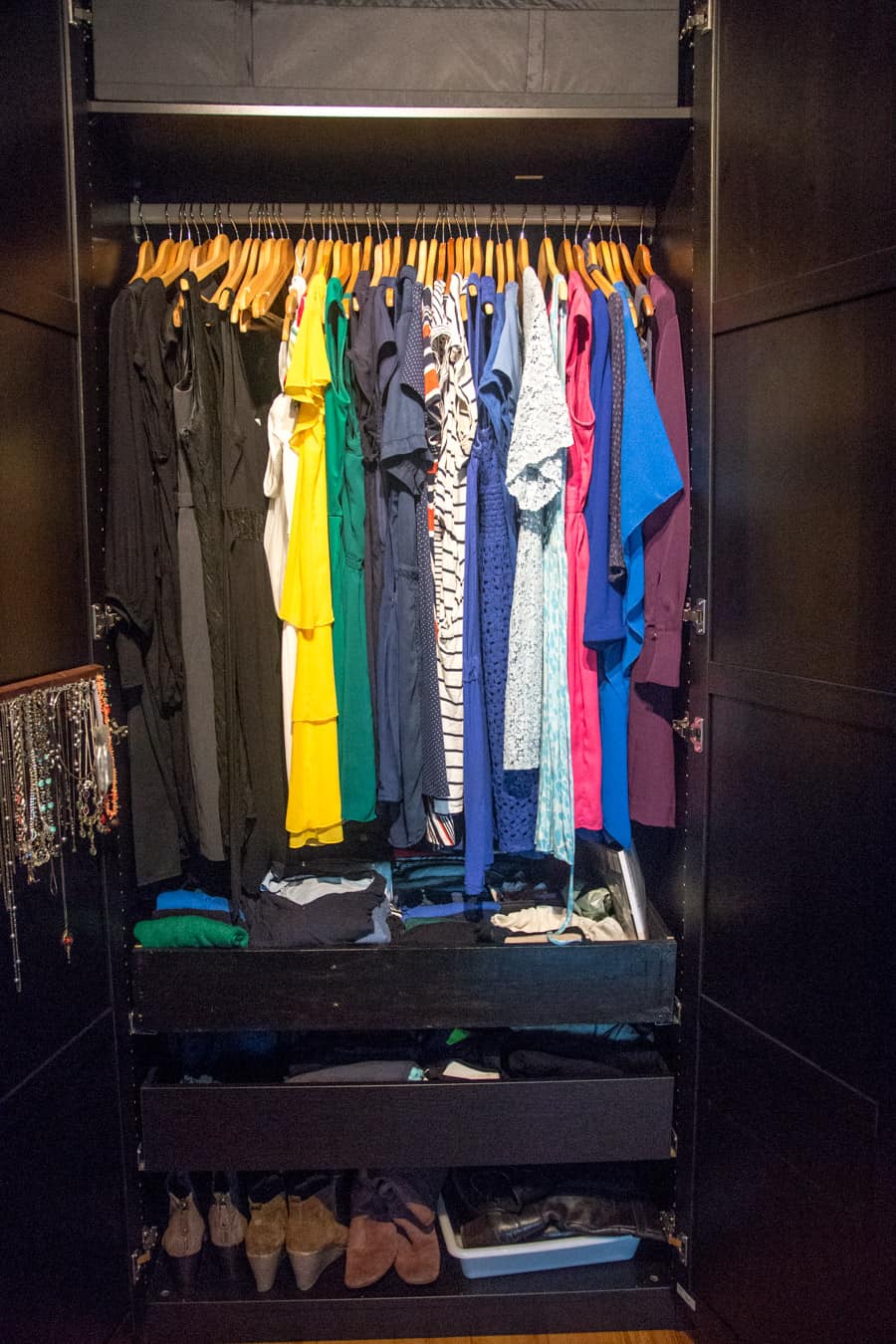 So, for the last couple of weeks, I've been letting my hair go wild! (There's a video in the course that shows you tips for bringing out the curl in your hair that you didn't know you had.)
I pulled out a TON (4 big bags worth) of black and dark gray clothes out of my closet, and bought a few new pieces with fun tints that fit my Type of beauty better. I've been wearing them for the last few days, and you know what?
I feel lighter and happier, and just a bit better about myself even though I haven't started my beginning of the year detox yet. I've even had a few people ask me if I've lost weight! (And lots of people are commenting on my hair!)
I really want to go out and try to find some lighter colors to brighten up my wardrobe more. Unfortunately, I'm having a hard time finding the colors I want this time of winter, especially here in Spain where dark colors seem to prevail. I also need to find a new purse and some new jewelry to really give this a go.
I haven't go completely crazy with it just yet, but decided to try wearing clothes that better fit my type for 30 days to see how it makes me feel. I did save a few of my favorite black and gray dresses, which I pushed to the left side of my closet, just in case, but I have to admit that they haven't really appealed to me as much lately. It was easier for me to part with the just so-so black dresses that I wasn't wearing very often, and even the ones that are left may eventually go out with the rest.
This experience has also gotten me to bring out an old pair of leather pink boots from the back of my closet. I never used to wear them, and they've become my favorite pair lately!
Whether it changes your life or not, I do think the experience is fun and eye opening. It can help you get to know yourself a little bit better, and be less hard on yourself. Isn't that in itself a great first step at beginning the new year right?
My idea this year is to try to detox my life, and help you to do the same. Look forward to new fun, healthy recipes, and new ideas for healing both physically and emotionally. Being a Type 1, I think Dressing Your Truth is a fun way to learn more about yourself, and heal emotionally by getting over your fears of just being yourself. 🙂
Stay tuned for some "after" pictures which show me Dressing My Truth in the next few days!
Have you taken the Dressing Your Truth course? What Type of woman are you? Did it make you feel great too?