Take a keepsake back-to-school photo with a DIY "chalkboard" printable sign. I'll show you mine and share a free chalkboard background and links to fonts.
Time for school!
How did we get here already?
Granted, here in Spain kids start school at a much earlier age. Rather than start kindergarden around age 5, school begins here around age 3. My son, though, starts on Monday, and he will still be 2!
I read an article about how in the US, many parents are delaying entrance to school because they are afraid that their children aren't emotionally ready to start kindergarden when they are first eligible. This is mostly for the kids who are still 4 or those that have recently turned 5. I don't really have that option, though. Technically, my son doesn't have to start school until around age 6, but he wouldn't be held back until then, of course. He would just start with the same kids that he was supposed to enter with years before, and would likely be much less prepared than his peers by that point.
So, I guess we just have to go with it.
By now he is supposed to be fully potty trained for school.
I guess he is.
Mostly.
He doesn't like to pull his pants down by himself, and lacks the ability to pull them up without help. So, his entering a class of 25 kids with only one teacher who doesn't have the responsibility of having to clean up any messes does worry me.
As does having him feed himself and go without a nap.
If school here ended at 3PM like it did back home, it wouldn't be as much of a problem, and he could nap when he got home. Here, though, school ends around 5PM, a bit late for a nap! At least they have made September a month of half days; as is June.
Hopefully all will go well.
Meanwhile, in preparation for the school year to begin, I have been washing Eric's uniform. I'm working on cutting his name out of iron-on vinyl to mark his new uniform. (Yes, he also has a uniform! Yuck!!)
A uniform is a nightmare for a DIY mommy who loves to paint his son t-shirts, and for a mommy with skin issues affected by polyester!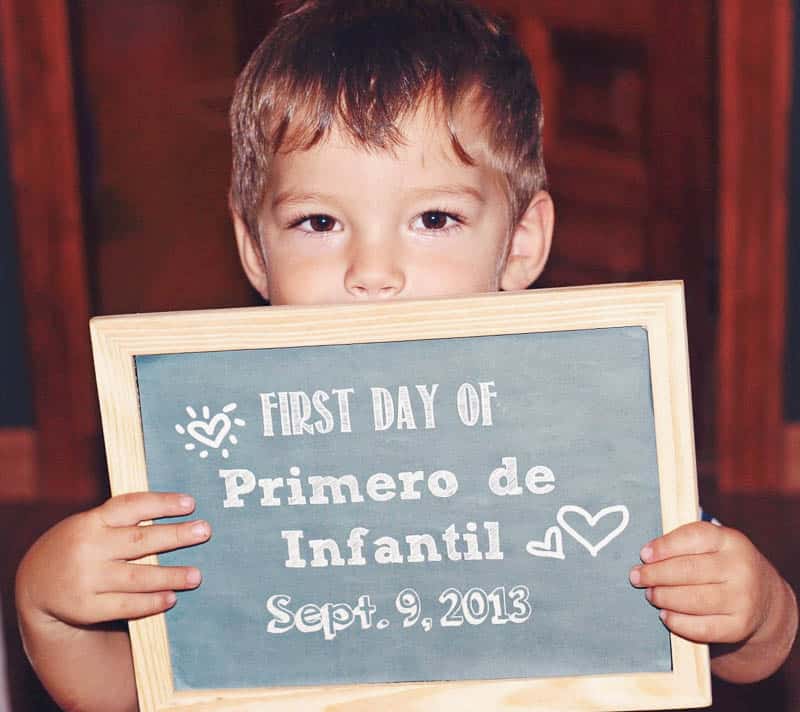 I have also worked on making a sign for him to hold on his first day of school.
There were free chalkboard printables out there that one could download, but most of them couldn't be customized to suit your own needs. My son isn't starting kindergarden or preschool or first grade; he's starting what is called "primero de infantil!"
I also wanted the option to be able to add the exact date of his first day of school.
I had a small chalkboard at home, but thought I could get cuter letters with a font and a printout than with me writing it out myself. I decided to use the chalkboard, though, and made myself a chalkboard printable to stick on top, making it a very believable chalkboard effect.
I measured out the dimensions of my little chalkboard and made a chalkboard background in that size.
Feel free to download it and use it as you like. You can cut it or adjust it to your own size to fit your needs.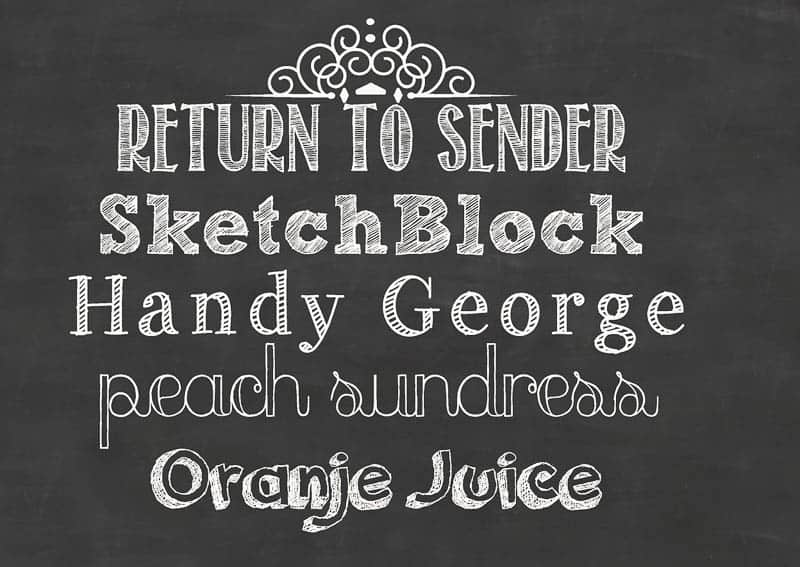 Then, I downloaded some free fonts that looked great on a chalkboard.
The top decorative piece is from a dingbat font called Bergamont Ornaments.
I ended up using the hearts from MTF heart doodle instead because it looked more infantile.
Free chalkboard fonts:
Return to Sender
Sketch Block
Handy George
Peach Sundress
Oranje Juice
Just use the fonts and write what you like in white on top of the chalkboard background.
I used photoshop, but you can use any photo editing software that you have that allows you to write on a picture.
Then, you just have to print it out and use double sided tape to stick it into place on your chalkboard or, easier yet, stick it into a frame without the glass in front. I printed it out on regular paper so that it would stay nice and matte, just like a real chalkboard!
You're done!
Now comes the hard part of getting your child to take a picture with it…
and the even harder task of getting your child to school!!!