Skip the strong, artificial scents and chemicals in store bought alternatives by using these DIY, natural fabric softeners that are inexpensive, easy to use, and non-toxic.
Today I have another DIY cleaning tips guest post for you.
A couple of years ago, I showed you how to make wool dryer balls as a natural alternative to commercial dryer sheets. Wool dryer balls are great for throwing in the dryer with your clothes because they help speed up drying time as well as help soften the clothes. Since I use an unscented homemade laundry detergent, I love to add a couple of drops of essential oils to the balls before throwing them in the dryer to give my clothes a very subtle, natural scent.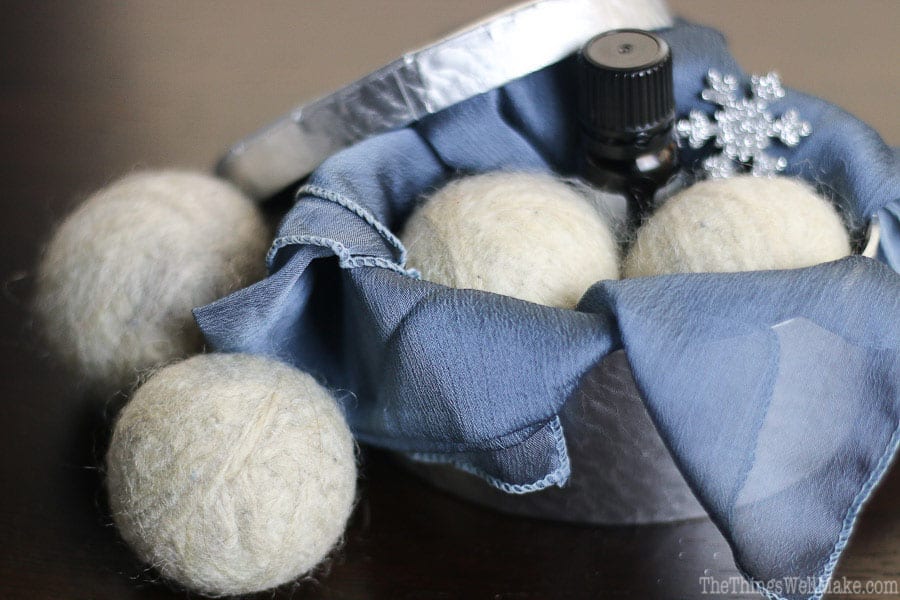 While it is a great green alternative to commercial dryer sheets, an even greener alternative is to line dry your clothes, of course. Obviously, if you line dry your clothing, you can't really soften it with wool dryer balls.
I stopped using commercial fabric softener years ago. Not only do I find their strong, artificial scents overwhelming and nauseating, but I also was told by some of my local friends that they are responsible for eating away at the elastic on clothes. When I thought back to how long my swimsuits used to last me, and then how quickly they were wearing out once I had started using fabric softener, I just stopped using it cold turkey. I mean, I really only had begun in the first place because I followed what everybody else was doing in this region with hard water.
To be honest, I didn't notice a huge difference in my clothes after ditching the fabric softener, other than the fact that they no longer reeked of chemicals. That said, I had made the change at around the time we moved to a house, which meant it was same time as I started drying my clothes in the dryer again (with my wool balls). Up until that point, I had been living in an apartment, and drying my clothes on a clothesline. Clothes dried in that way have a tendency to feel a bit crunchier than those dried in the dryer.
For those that do line dry, and I applaud you 100%, I love that there are easy, inexpensive natural fabric softeners that you can use to help soften your laundry without all of the toxic chemicals. Even if you use a dryer with dryer balls, I'm sure there are times that these natural fabric softeners can come in handy.
So far, I've only tried using vinegar in the final rinse before, but from what I've been reading, the other ideas here also work really well. Baking soda has the extra benefit of helping whiten clothes, and helping to remove odors.
You can use these natural fabric softeners alone, or combine them. I personally wouldn't combine vinegar (an acid) with baking soda (a base) because I think they would probably cancel each other out. While I haven't tried it yet, I think that vinegar and glycerin combined could make a great liquid softener, and that salt and baking soda together would probably make a great powder one. If I do get around to trying them out together, I'll try to remember to update this post with my findings.
OK, enough rambling. Let me introduce Daisy to you, and have her share how to use these great, DIY natural fabric softeners.
Daisy Murphy is a working mom and a writer from London. She runs a small cleaning company called best cleaning tooting. Daisy is into natural living and she writes articles about homemade cleaning detergents, DIY projects and frugal home organizing tips.
DIY, Natural Fabric Softeners
When it comes to fabric softeners, we are provided with an extensive list of options. The sheer number of products available on the market will make your head spin. Yet, no one takes the time to actually consider the impact of their frequent use on people's health and, more importantly, on the environment. More often than not, mass-produced, top shelf detergents and fabric softeners are filled with untested chemicals such as the so-called "asthmagens", among others, known to cause asthma to develop in otherwise healthy people. Below, we offer you a few alternatives that you can conveniently prepare in the comfort of your home, using only natural ingredients. We assure you these pose as a great way to reduce your exposure to toxic chemicals and get that soft-to-the-touch feel of your clothes, we all have come to love.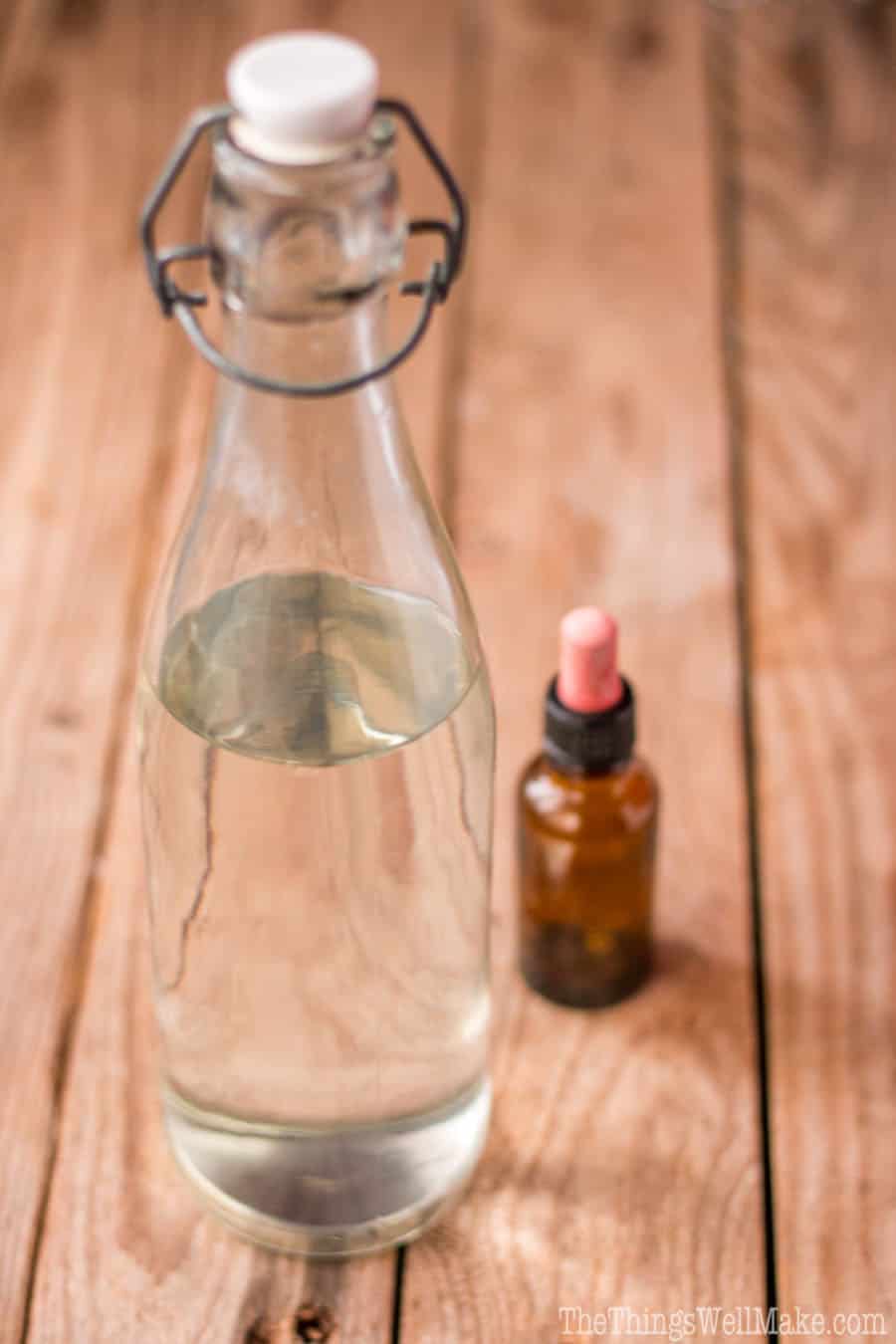 White Vinegar
When it comes to cleaning, vinegar is king, to put it mildly, as this culinary condiment is a common ingredient in a number of home-made cleaning detergents. As you can suppose, it works perfectly fine for softening your laundry, too. In addition, vinegar efficiently removes soap residue from your laundry and washing machine, lending it a new lease of life.
You will need:
3/4 cup of white vinegar

a few drops of essential oil (optional)
Pour the vinegar directly in your washing machine's softener dispenser. Another alternative is to make your own softener concoction by pouring a gallon of white vinegar in a bottle and adding twenty to thirty drops of your favourite essential oil for a fresher, calming smell.

Baking Soda
Some might use baking soda as a leavening agent, but this is by no means the powdery substance's only application. Baking soda is widely known for its whitening and plaque removal properties. When added to your laundry, it will also effectively soften the fabric of your clothes.
So why does baking soda work as a natural fabric softener?
The answer to this question is simple; baking soda helps regulate the pH levels in your washing machine and prevents your water from being too alkaline or acidic.
You will need:
1/2 cup baking soda

a few drops of an essential oil (optional)
Add the powder to your washing machine during its rinse cycle and you are good to go.

Essential Oils and Salt
While many people are afraid of the negative impact that excessive salt, especially processed sodium, can have on health when consumed in excessive quantities, this mineral works great as a natural fabric softener. Depending on the load of clothes you intend to wash, you should use between ¼ and ½ cups of kosher salt and twenty to thirty drops of jasmine, lavender or peppermint essential oil. Feel free to combine several types of oil if you wish.
You will need:
1/4 – 1/2 cups salt
20-30 drops essential oil of choice
Mix the two ingredients together in a jar, and add the mixture to your wash for a fresh-smelling, white and soft laundry.
Vegetable Glycerin
Vegetable glycerin, also known as glycerol, poses as a budget-friendly, effective and, above all, natural alternative to chemical-laden, store-bought fabric softeners. Glycerol comes in the form of a limpid, odorless liquid that is most commonly produced from plant oils such as coconut, soy or palm oil.
Preparing your own fabric softener with vegetable glycerin is quick and simple:
You will need:
1 gallon of water in a bottle

1/2 cup glycerin
Pour the glycerin into a gallon bottle. Fill the rest of the bottle with water. Shake the bottle to mix the ingredients well, and that's it. For a softer, chemical-free laundry, pour half a cup of the concoction in your washing machine during its rinse cycle.
As you can see, there are plenty of natural alternatives you can resort to in order to substitute store-bought fabric softeners. The good news is these are easy on your budget and you will most likely find them in your kitchen's cupboard. Make Mother Earth happy and give them a try!