Now that we are busy with fiestas, it was the perfect time to try incorporating content from other authors. I loved this article because, being an American expat in Spain, I get to see the differences in foods from country to country. So, I was very excited when Miguel Rojas offered me his informative article for my blog. Those who know me well know that I had an impossible time trying to find a non-almond, fondant covered cake here for my wedding because here in Spain the traditional wedding cake is usually almond cake with merengue. At the time, fondant was unheard of. It's very interesting to see how much something as simple as cake can vary from culture to culture.
So, without further ado, I present to you his article about traditional cakes from around the world.
Miguel Rojas works for Dunn's Bakery, the longest running bakery in London with more than 150 years of history. Dunn's has a wide range of seasonal cakes such as Christmas or Easter cakes, as well as a great variety of birthday and wedding cake designs.
Gastronomy is an art that, like fashion or music, varies tremendously from one country or region to another. These differences exist primarily in the type of ingredients available in each area, and tastes developed throughout the centuries of eating certain kind of flavours.
In the following article you'll find 10 examples of traditional cakes from different areas of the planet, all of them equally delicious, but different in composition.
1. France: Galette des Rois
The English name of this cake would be the "King´s Cake". Traditionally this cake is eaten after Christmas, during the first week of January, although lately it has become so popular that many bakeries sell it during the whole month.
Essentially this cake is made of layers of buttery puff pastry topped with powder sugar, which wrap around rich almond cream. Once everything has been prepared, it is baked until the outer layer acquires a toasted look.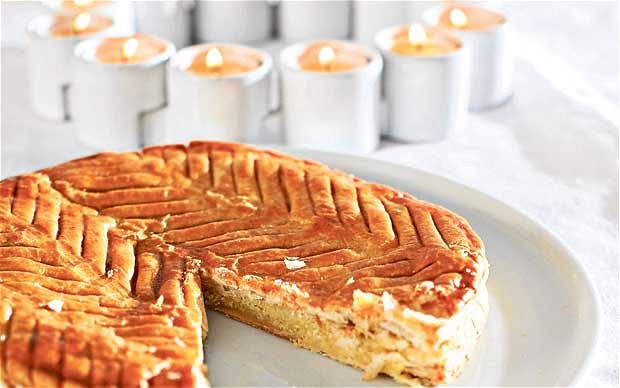 2. Germany: Black Forest Cherry Cake
This type of cake is very traditional from the south-east of Germany, the Black Forest region. Although it is widely believed that the original form of this type of cake comes from Switzerland, Germans have perfected it and made it as famous as it is nowadays.
The cake itself is made of a few layers of chocolate cake separated by cherries and topped by whipped cream, chocolate shavings and some more cherries for decorative purposes. A Swedish version of the Black Forest cake also exists, although it has little to do with the original German recipe since it is made of meringue and whipped cream.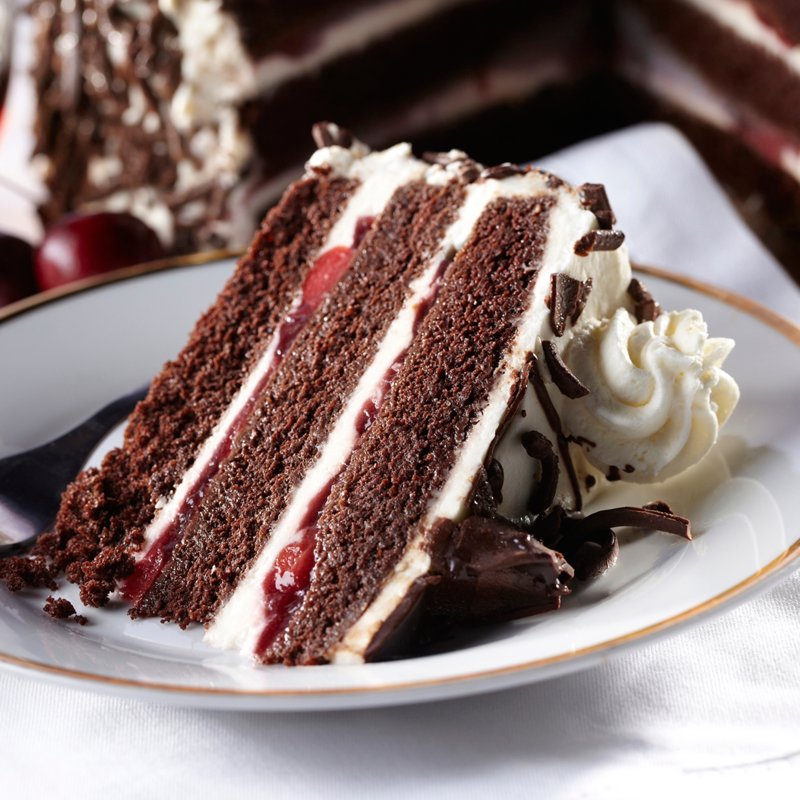 3. Turkey/ Greece: Revani
The Arabic world and especially Turkey are very well known for the baklava, a variety of sweets made from dried fruits, layered pastry and honey. However, they have many other types of sweets and desserts, although they are not as well-known as the first one.
Revani is a moist cake elaborated with semolina, a bit of lemon. Orange syrup is usually used to make what otherwise would be a rather dry cake into a smoother and tastier dish. Given the connection and similarity between Greece and Turkey, this kind of cake appears in both cuisines.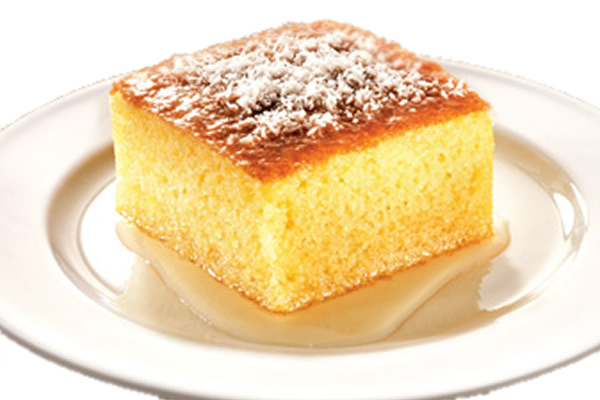 4. Japan: Mochi
The Mochi is a traditional Japanese cake made of rice paste that is usually prepared in New Year's Eve, although it can be found throughout the whole year in different varieties like ice creams or even soups. Given the fact that the rice paste is easily moulded and can be combined with a wide range of ingredients, an unlimited variety of Mochi cakes can be found.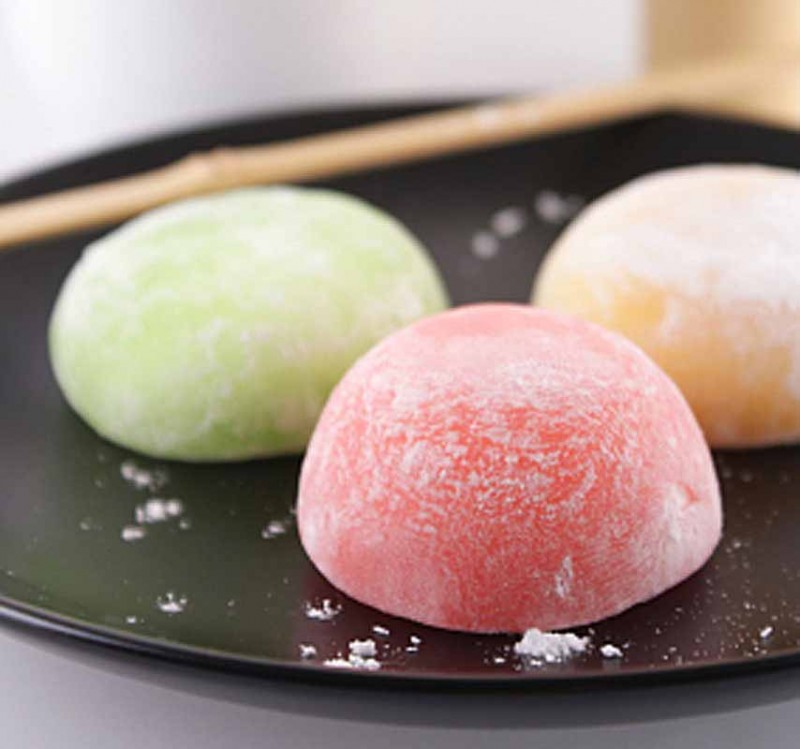 5. India: Mawa Cake
Mawa cakes are milk based cakes with a touch of cardamom and nuts like almonds or cashews. The Mawa is solidified milk obtained through the process of cooking the milk very slowly so that the liquid evaporates. This Cake is especially traditional in Mumbai where the almost disappeared Irani cafes that populated the city would serve it. Those cafes could not survive the new fast food chains and new age restaurants, but their cakes still remain as one of the favourite treats for Mumbaikars.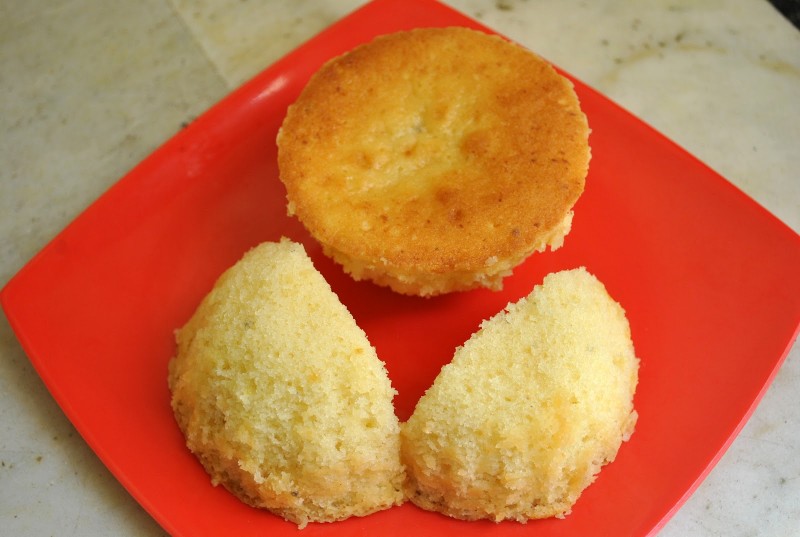 6. New Zealand & Australia: Pavlova
Named after the famous Russian ballet dancer Anna Pavlova, this meringue cake was created during her visit to New Zealand, although the origin of the dessert has always been a source of argument between Kiwis and Aussies. The Pavlova is cooked in many different ways, usually being garnished with fruits, usually kiwis and strawberries. The addition of corn flour to the traditional meringue ingredients allows the cake to have a crisp shell that covers a marshmallow-like centre.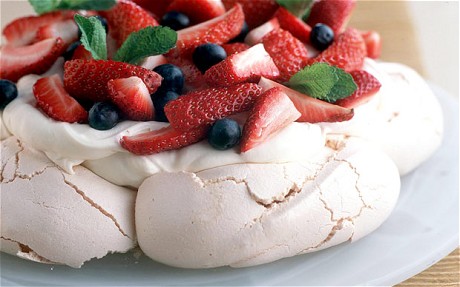 7. Mexico: Tres Leches Cake (Three milks cake)
This moist, milk based sponge cake is traditionally from Mexico, although it has become a very popular cake all over South America. The base of the dish is a butter sponge cake that will later be soaked in three kinds of milk, condensed, evaporated and regular. Usually it is topped with whipped cream or Meringue. The combination is a very moist and rich cake, with a very different taste from usual sponge cakes.
8. South Africa: Vetkoek "Fat Cake"
Adopted from the first Dutch immigrants that arrived in South Africa around 1800s, the so-called "Fat cakes" have become very popular in the African country. This "cake" in reality is more like a pastry made from cake dough containing raisins and currants. That dough is moulded into small rounded balls and deep fried in oil to be finally topped with syrup, sugar or honey. The pastry can also be filled with jam, cheese or even different types of meat to have a more savoury version.
9. Scotland: Dundee Cake
The Dundee cake is a traditional Scottish fruit cake made with raisins and currants, although depending on the recipe different cherries can also be used. Despite the spongy look, the Dundee Cake has a very light texture and a very rich flavour. To add some flavour and moisture, Scottish whisky is usually added to the cake. The cake is usually decorated with almonds placed in concentric circles.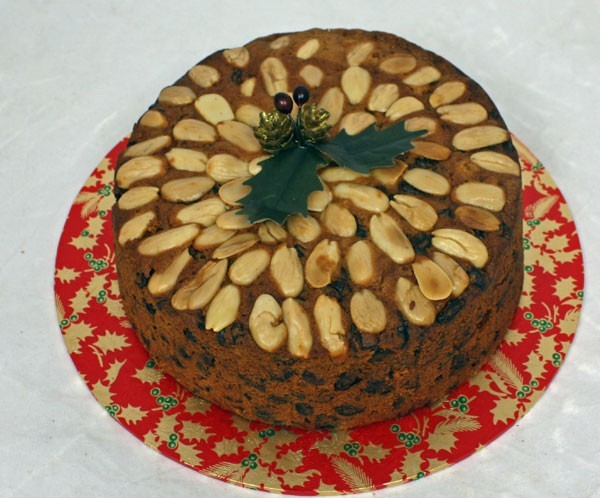 10. Italy: Panettone
The Panettone is a traditional Italian sweet bread loaf from the north of Italy. Despite having a very similar texture to bread, it is considered as a dessert cake which is eaten at Christmas and on New Year's Eve. Inside the Panettone we find several types of candied fruits, as well as raisins.
Usually the Panettone is served with sweet liqueurs such as amaretto or, alternatively, with hot drinks like hot chocolate.