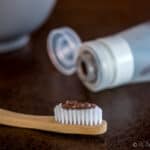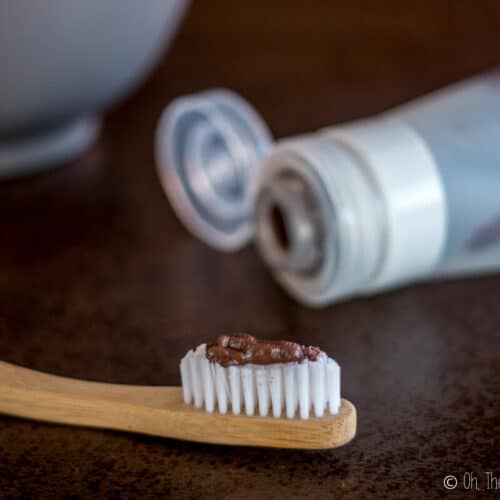 Print
Water Based Homemade Toothpaste Recipe
This mint chocolate toothpaste naturally cleans and helps remineralize your teeth, and it tastes delicious.
Makes around 1 liquid ounce.
Mix together all of the dry ingredients. If you are using cacao nibs or find that the ingredients are too abrasive for your sensitive teeth as is, you can grind them in a coffee grinder before adding in the water.

Add distilled water until you get the desired consistency. mix thoroughly.

Add a few drops of an essential oil like peppermint or clove oil, if desired, for flavor.

Fill your silicone travel tube, or other storage container, with your toothpaste. You are now ready to use it!