Exfoliate dry lips, bringing out their natural, healthy glow with this DIY brown sugar lip scrub. It's super simple to make and makes a nice holiday gift or stocking stuffer.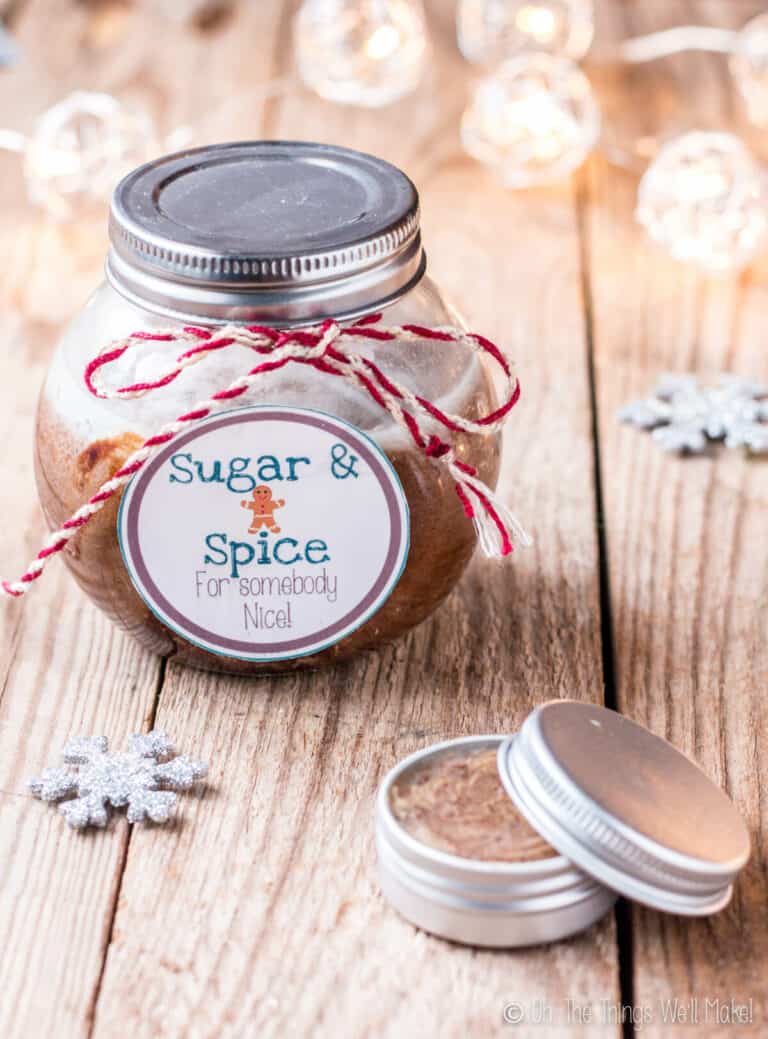 With the coming of winter and the cooler weather, my normally very oily skin starts to develop dry areas that need some extra care. For skin on the body, salt and sugar scrubs are a great way to help exfoliate and moisturize all at once.
What about dry lips, though?
Why make a homemade lip scrub?
Dry lips can also benefit from a gentle exfoliation using a lip scrub.
Save money
You could, of course, buy a lip or body sugar scrub. But why would you want to spend money on a product that has such simple, inexpensive ingredients? (Check out the price on the Fresh sugar lip polish!)
Choose the ingredients
When you make your own lip scrub, not only can you save money, but you can also control what goes into it. You can choose the quality of the oils and the other ingredients. And, you can avoid questionable or unwanted ingredients.
The product I linked to above has "fragrance" (an unknown chemical mixture), along with some other ingredients that I wouldn't normally choose to use in a homemade product.
Plus, you can customize your recipe however you like! You can make a thinner or more solid polish. You can add a fragrance or leave it unscented. You can make it as abrasive or as gentle as you like!
Procedure
There are many salt and sugar scrubs on the market. Some are marketed for your body. Others are marketed for gentler skin like that of the face or lips.
Making these products is about as easy as it gets!
Basically, you just combine salt or sugar with your choice of oil(s) and/or butters. You can then customize the scrub mixture further by adding essential oils or other ingredients like spices to add a new flavor and aroma.
Which sugar should you use?
Sugars is a natural humectant, making it ideal for helping restore moisture into dry skin. It also has the abrasiveness necessary for exfoliating away dead skin cells.
When making a DIY sugar lip scrub, brown sugar is a great choice. Brown sugar generally has smaller, rounder crystals that are less abrasive than those of white sugar. That's why brown sugar lip scrubs tend to be much gentler on the lips.
For body scrubs, you can use salt, regular white sugar, a finer caster sugar, or brown sugar, depending on the sensitivity of your skin. (I listed those in the order of most to least abrasive.) The salt will be the most abrasive, followed by regular white sugar. With any of the options, the crystals round off as they dissolve during use (if used with water). So, all are generally quite safe to use.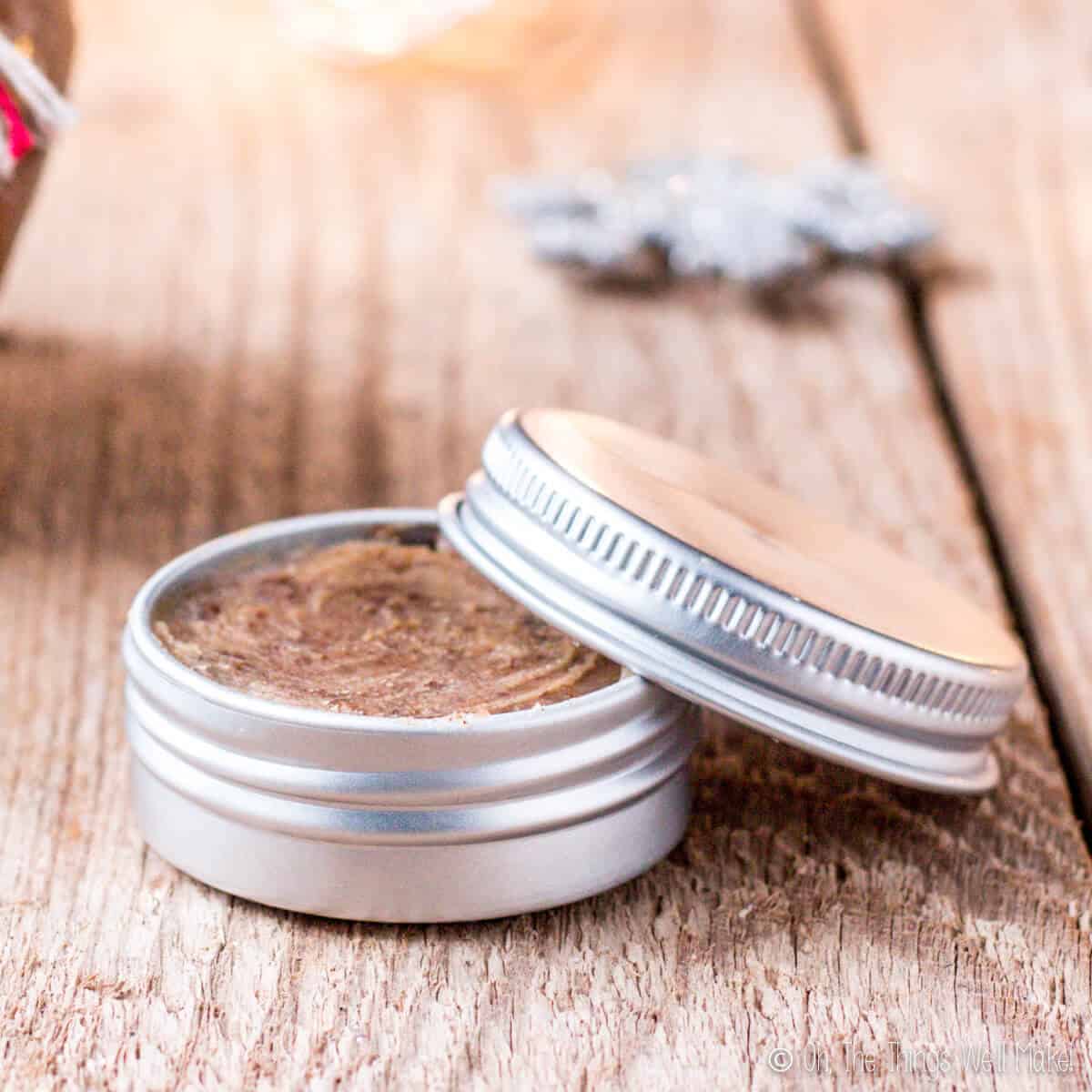 Customizing
Use different oils
A popular oil to use for a lip scrub is coconut oil because it's easy to obtain. In colder months, it tends to be solid because it solidifies below 76ºF (25ºC). To make a somewhat solid scrub (for easy storage in a tin) that holds its shape but is soft enough to easily apply, I usually use a mixture of oils and butters.
For a winter lip scrub, I usually use around 50-75% coconut oil and 25-50% almond oil or macadamia nut oil.
If you have a sensitivity to either of those oils (or just don't like them), you are free to substitute other oils in their place.
During the warm months, if you want to make a more solid lip polish, consider adding a butter like mango butter or shea butter instead of the coconut oil. You can also use a small amount of cocoa butter. (I say to use a small amount because it is a hard butter that could make the scrub too solid to easily scoop up and apply if you use too much of it.)
Adding other ingredients
Consider adding essential oils to your scrub for their flavor, aroma, and/or other benefits.
For holiday-themed scrubs, I like to add spices like cinnamon and cloves. In the fall, it makes me think of pumpkin spices and in the winter it makes me think of gingerbread. ?
You could also consider adding a drop or two of vitamin E or d-panthenol for their healing qualities.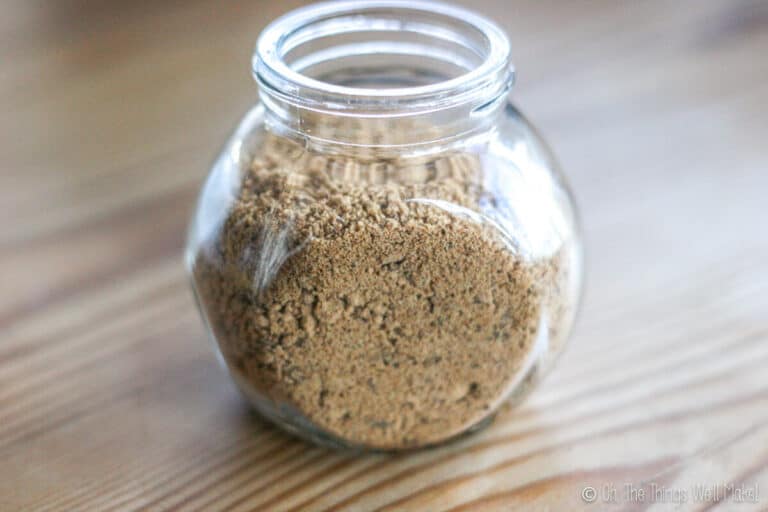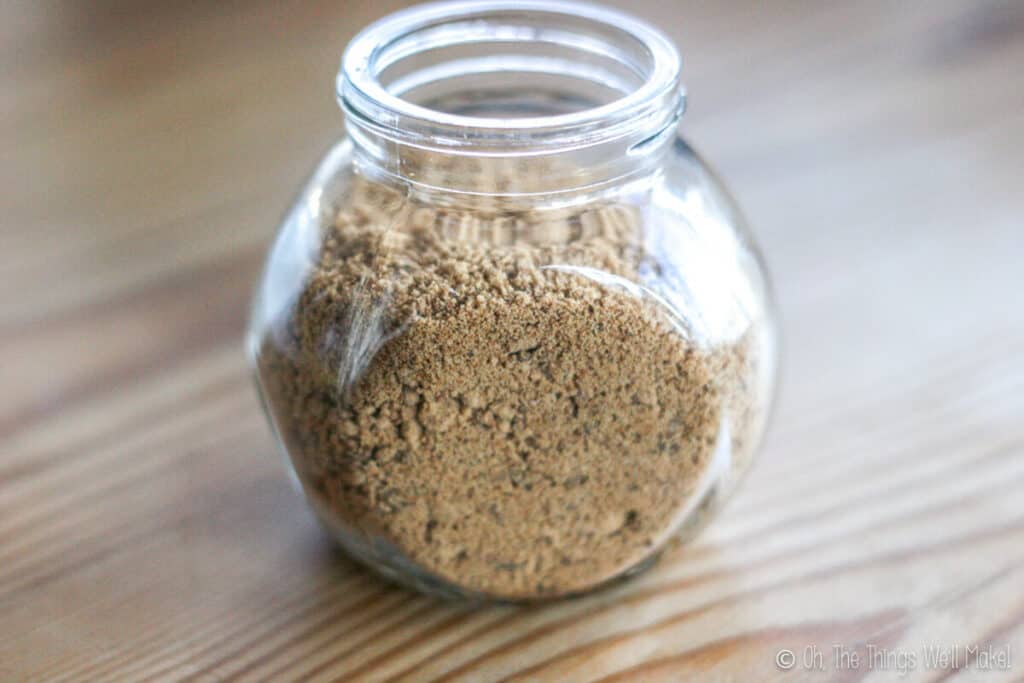 Putting it together…
If you don't have a specific recipe you want to follow, you can make one as you go along, following these guidelines…
Fill the container you want to use almost to the top with sugar.
Optionally mix in some spices. The amount you use will depend upon the size of your container and your own personal taste. At this point, you can try tasting it and smelling it to see if you like the combination and the amount added. Have fun experimenting!
Melt some coconut oil and pour some into your container filling it about halfway.
Fill the rest of the jar with almond oil or another oil of your choice.
If you are using a butter like shea butter or mango butter, melt it with the liquid oil to make things easier. Pour the melted oils over the sugar until they are covered.
Stir everything together until well combined and allow it to cool.
How to exfoliate your lips
There are several ways to keep your lips in tip-top shape this time of year!
Your lip scrub is a great way to exfoliate your lips. To use it, scoop up a small amount of the scrub and rub it gently over your lips, massaging it into your lips with your finger, using gentle back-and-forth and circular motions to help gently polish away dry, dead skin.
During the process, you can add a few drops of water to your lips before gently continuing to exfoliate them. The water will begin to dissolve the sugar crystals making them gentler on your lips as you carry on.
Don't go overboard as you only want to gently polish your lips. You don't want to abrade and damage the skin!
Once you are happy with the process, you can wipe off the remaining scrub with a damp cloth. Ideally, you'll want to leave some of the oils to help keep your lips soft and smooth. Better yet, follow up the scrub with the application of a homemade healing lip balm!
Using a toothbrush
Some people, especially those with drier, flakier skin, prefer to lightly brush their lips with a soft toothbrush. That's a great way to help release any dry flakes.
You don't want to brush your lips with a dry toothbrush, though. Instead, either brush your lips with oil on the toothbrush or add some of your homemade brown sugar lip scrub to the toothbrush before gently massaging your lips with it.
Warning
If you start to feel any sort of mild pain, stop scrubbing your lips! This should be a very gentle polishing of the skin. You don't want to abrade and cut your lips instead!
When/how often to use a lip scrub
I'd suggest using the lip scrub once or twice a week. You can use it more often than that if you are very gentle with it.
Some people prefer to use one right before applying lipstick in the morning. Others prefer to use it at night to help remove lipstick and prepare their lips for bedtime.
You can also leave the ingredients on your lips for a few minutes before removing them as a sort of "lip mask."
Looking to make more?
Subscribe to my newsletter for the latest projects (and recipes)!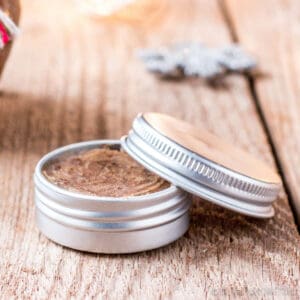 Spiced Brown Sugar Lip Scrub
Perfect for the holidays, but wonderful year-round, this spiced brown sugar lip scrub will help you gently exfoliate your lips properly.
Print
Rate
Materials
1

tsp.

coconut oil

1

tsp.

sweet almond oil

2

tsp.

brown sugar

or enough brown sugar to fill up the container

pumpkin spices

(Optional) Like powdered ginger, cinnamon, nutmeg, and/or cloves
Instructions
Melt the coconut oil with the almond oil.


Pour the sugar (and optionally spices and/or essential oils) into the melted fats and stir them all together until well combined.

Pour the mixture into a storage container.
Notes
To use the lip scrub, massage a small amount of the scrub over your lips. You can use your fingers or a soft toothbrush to help gently exfoliate the skin. Wipe off the excess with a damp cloth.
You can customize the recipe with different oils or butters. You can use white sugar, but it may be too abrasive if you don't choose a fine sugar like caster sugar.
Consider adding essential oils to change the scent and flavor of the scrub.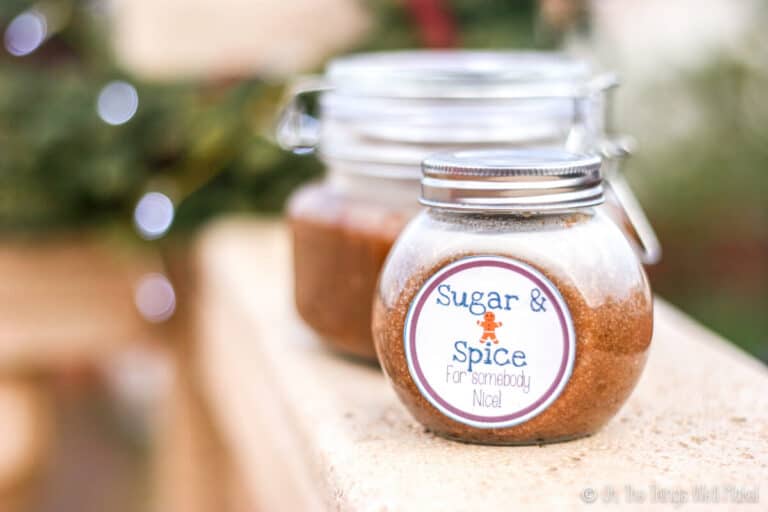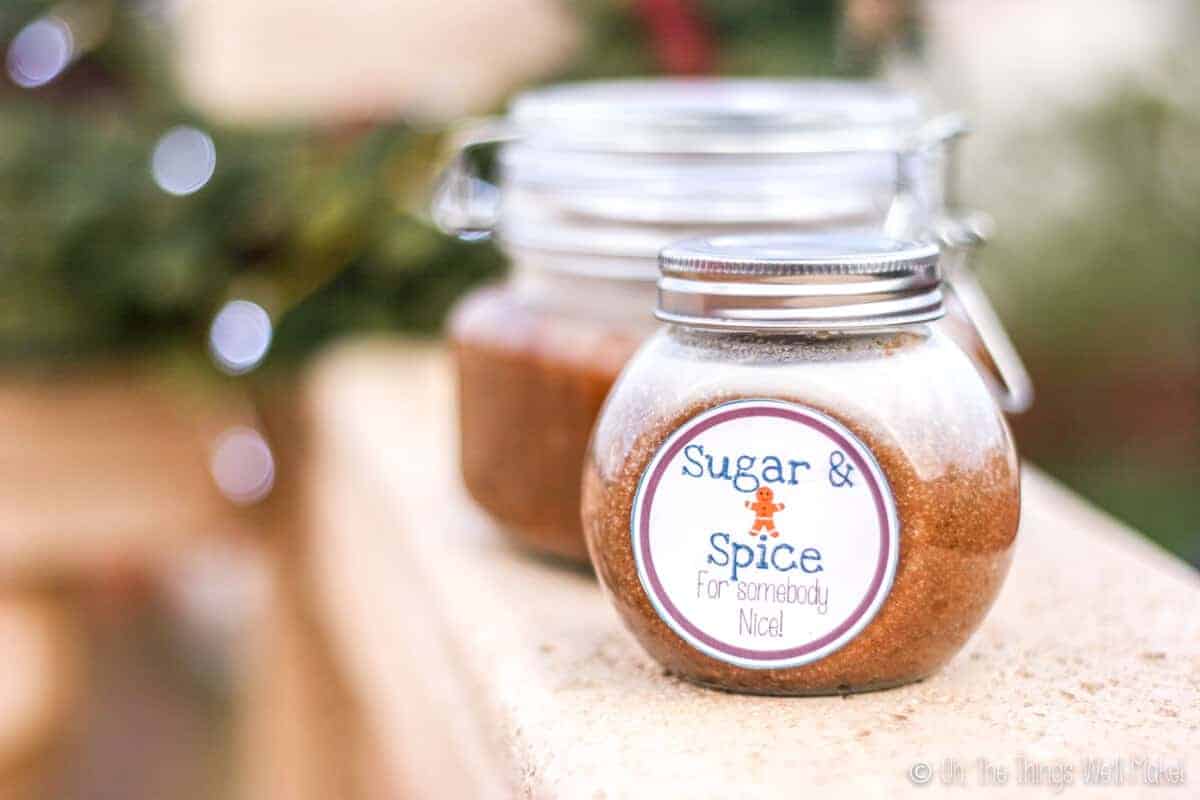 Homemade sugar body scrub
While I was at it, I decided to make a matching body scrub.
Because I wanted it to be slightly more exfoliating for my body, I used a combination of white sugar and brown sugar. Despite having more than half of the sugar be white sugar, the mixture remained a light brown color.
I like the brown sugar look because it makes me think of gingerbread, which, of course, makes it perfect for gift giving during the holidays!
For the body scrub, I also used a higher percentage of liquid oil to make it easier to apply.
Advice
When making a homemade body scrub, consider adding a natural preservative. While oil-based products don't generally need a preservative, body scrubs are normally used in a moist environment and are easily contaminated with water.
For more information, read my beginner's guide to natural preservatives.
If you don't like the oily feeling of a body scrub made with only oils and sugar, consider trying my recipe for a homemade emulsified sugar scrub instead!
Emulsified Sugar Scrub
Unlike scrubs made with only oils and sugar, emulsified sugar scrubs become a creamy lotion upon contact with water, leaving soft skin and no oily residue behind.

Check out this recipe
Free printable labels
Whether you are gifting your homemade scrub, or just wanting to label it for your own personal use, feel free to use these free printable labels.
These labels have been saved in a transparent png format. To download them, right-click on the label and choose the "Save image as…" option.
To print out and use the labels, measure the container you are using and resize the labels to fit it as needed.
Lip scrub label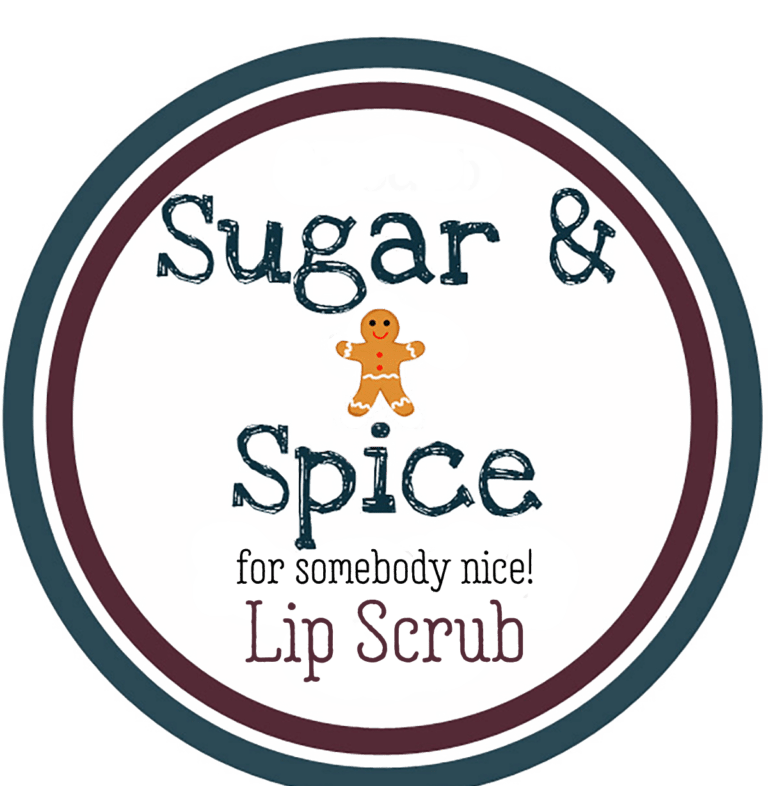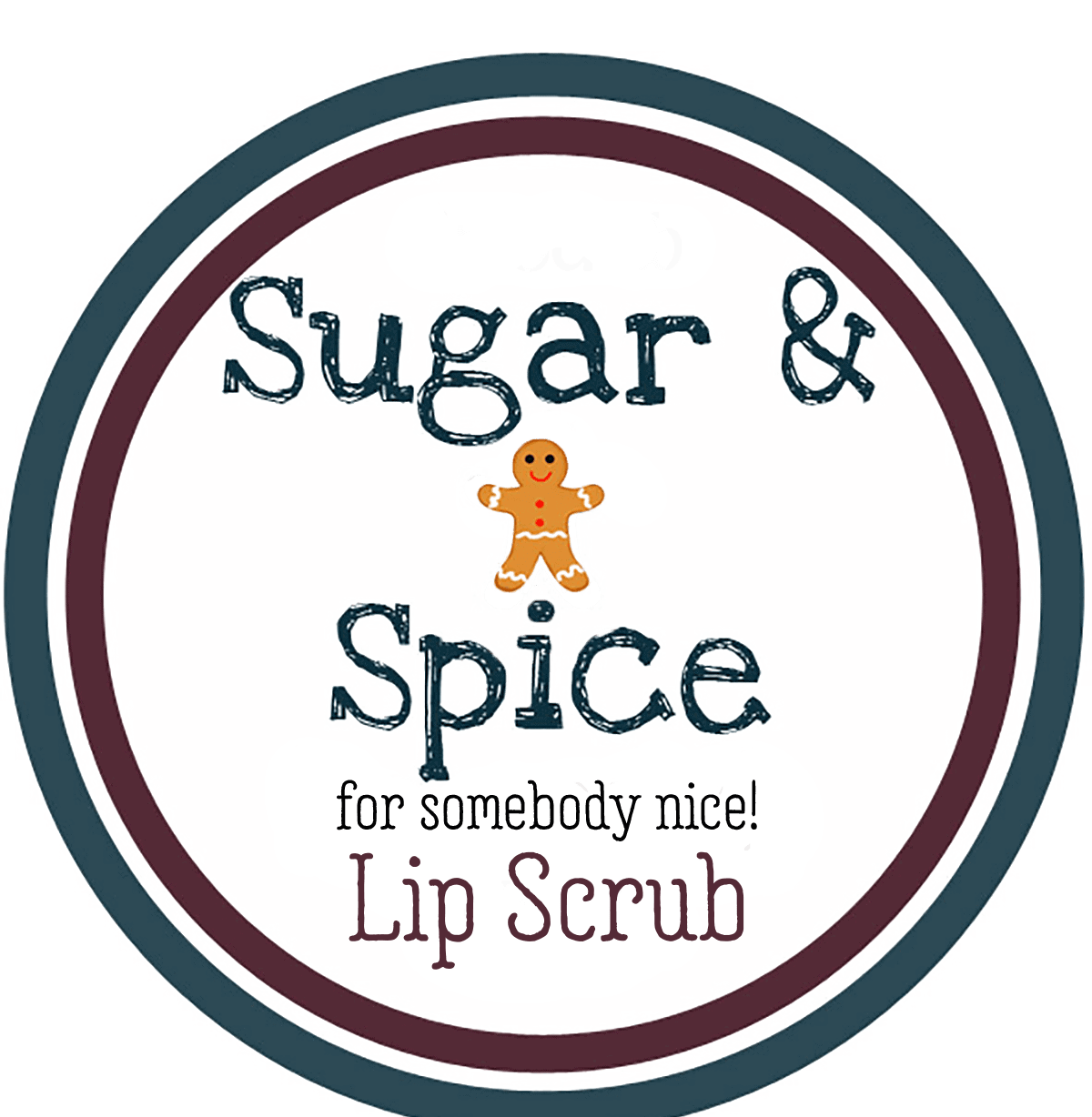 Body scrub label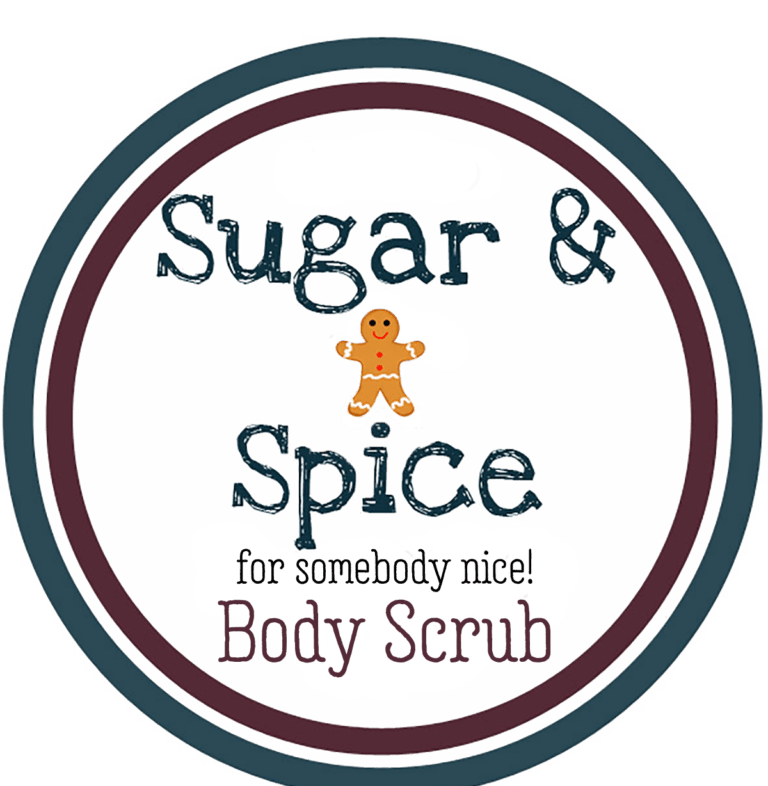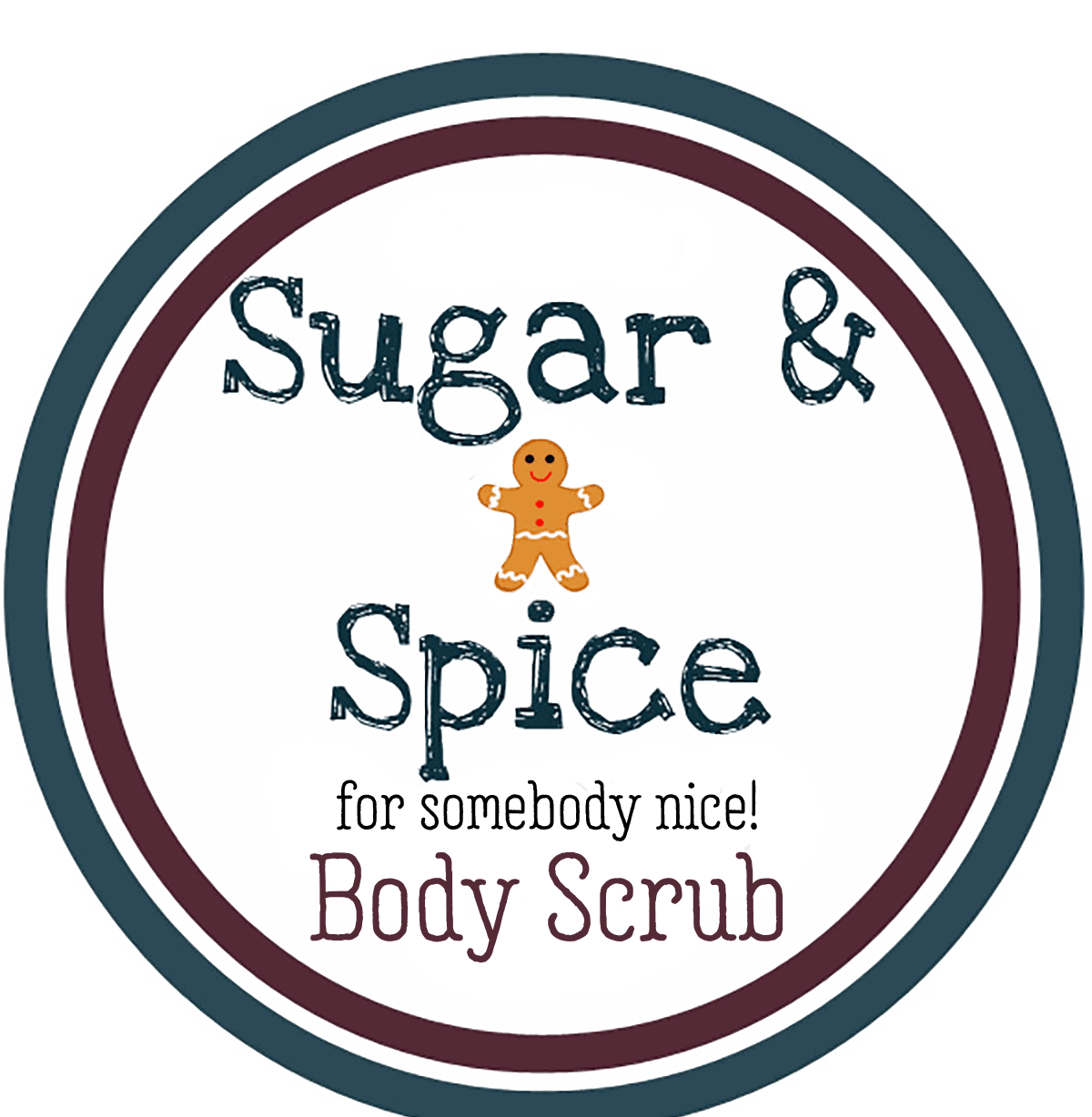 Update Information
This post was originally published on December 9, 2013. It was completely rewritten, adding a more precise recipe and more customization ideas, in December of 2019.