Growing up, we lived relatively near an apple orchard which had it's own restaurant. To be honest, I wasn't that impressed by the food. They had a simple menu of sandwiches, and I've never been a big fan of sandwiches in general. That said, I still loved going there.
The restaurant was decorated with lots of old pictures, newspaper cut outs, and fun antiques, and they served really great apple everything. Just as water is served and refilled at most restaurants in the US, this restaurant gave refills on their wonderful, homemade apple cider. Then, of course, there was dessert, and I loved trying something new every time we went. I especially liked the apple crisp, their hot caramel apple sundaes, and their apple dumplings.
Once our meal was done, we usually bought something to bring home. Sometimes it was fresh apples, sometimes it was apple cider doughnuts, and sometimes it was my favorite, apple butter.
Apple butter is easy to find in Michigan, of course. Michigan is, after all, the state of the apple blossom. Here in Spain, though, it is unheard of.
That's why I had been meaning to try making some spiced apple butter for quite some time now.
Here's how I made it…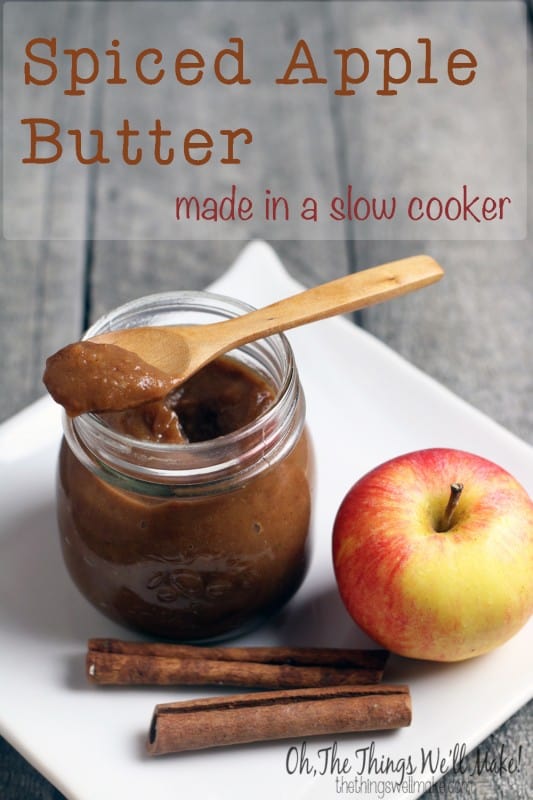 This post is also available in Español.